It is Spring, the sun is shining and people are smiling. Our delightful leaved friends are beginning their transformation into something remarkable, waking up to blue skies and daylight seeing us into the early evening. I simply love Spring!
With that in mind, it's time to pack up your winter wardrobe for another year. Or in my ideal world, I'd walk into my walk-in wardrobe to my Spring section. Given that I have a small resemblance of Monica from friends, in a sense that I like things in place (the right place). Yes my wardrobe would be sectioned by Season, then within those sections matched with similar items (blouses together, jumpers together and so on) and finally in colour co-ordination.
Winter being layers and more layers, not forgetting a selection of boots. A pair in every colour and material. Suede, leather or velvet, we live in England, the weather can be unpredictable so we have to be prepared for each weather scenario. Spring would consist of all my blouses with lots of embroidery, my espadrilles and sandals and of course ALL the pastel colours. Summer is a bit more brave with vibrant colours. Lots of white dresses and my trusty havaianas. Oh and I should probably keep the rain mac in there for our typical "English summer". Finally Autumn, fedora hats, oversized coats and a staple chunky knitted garment.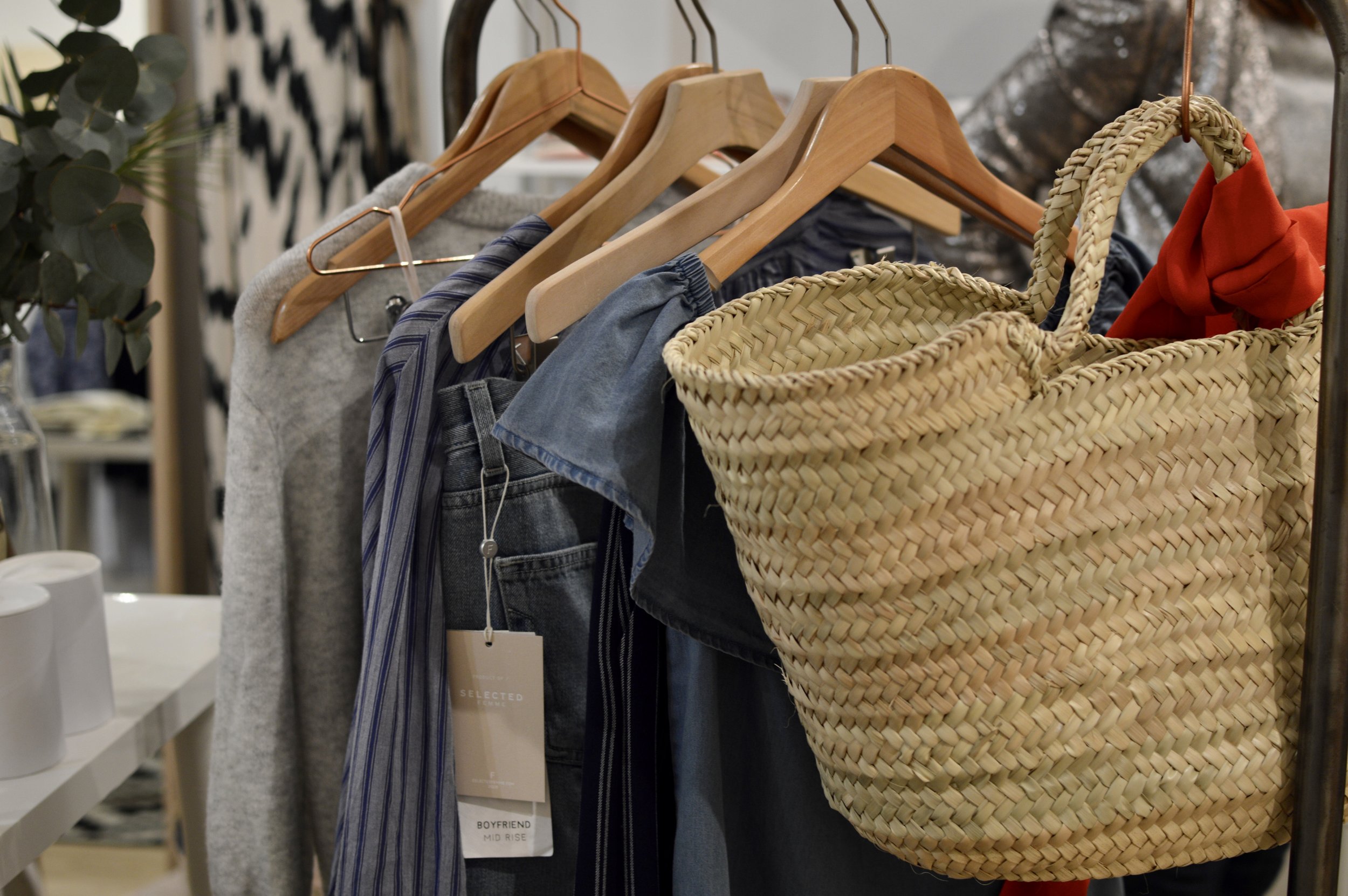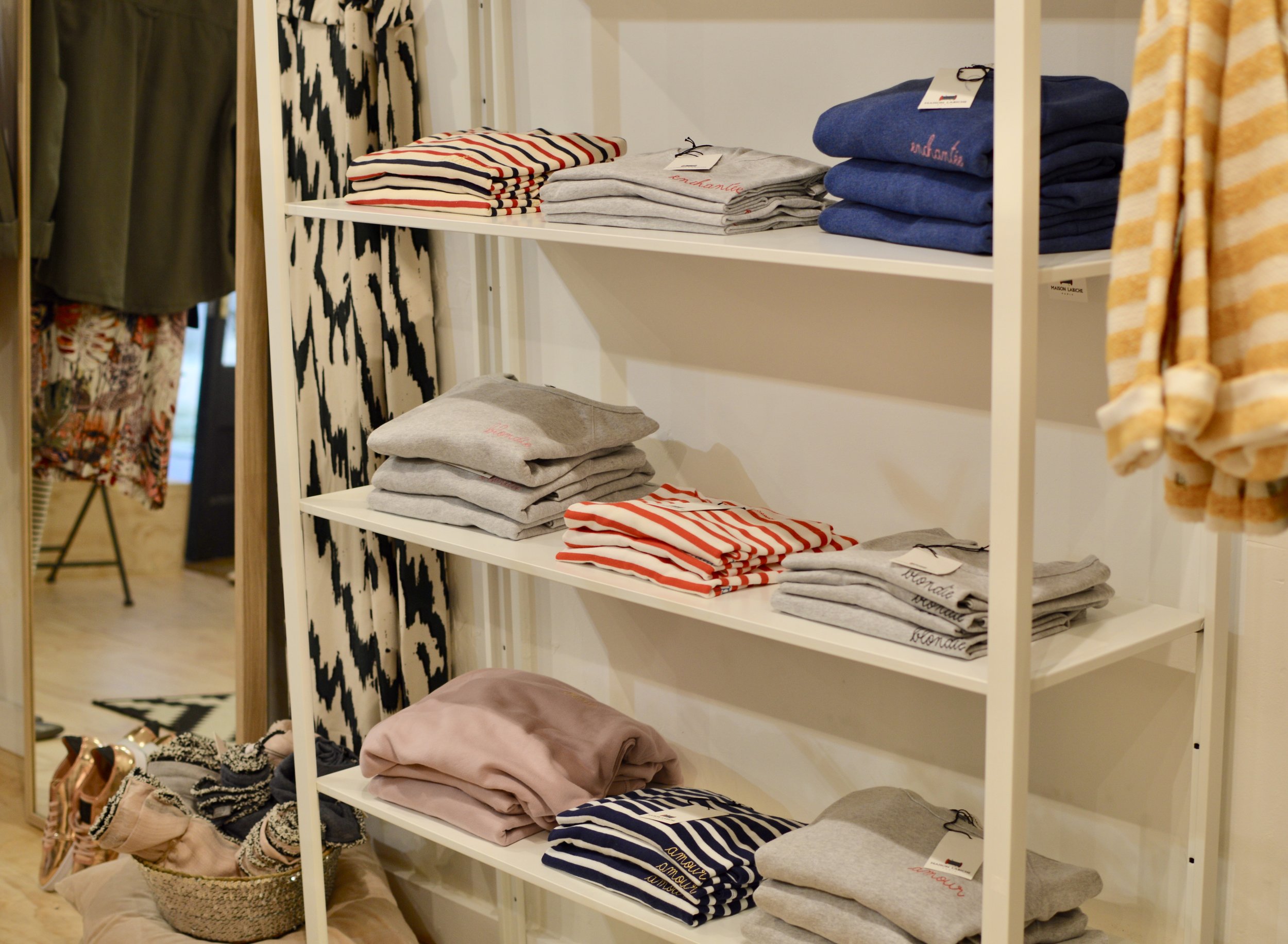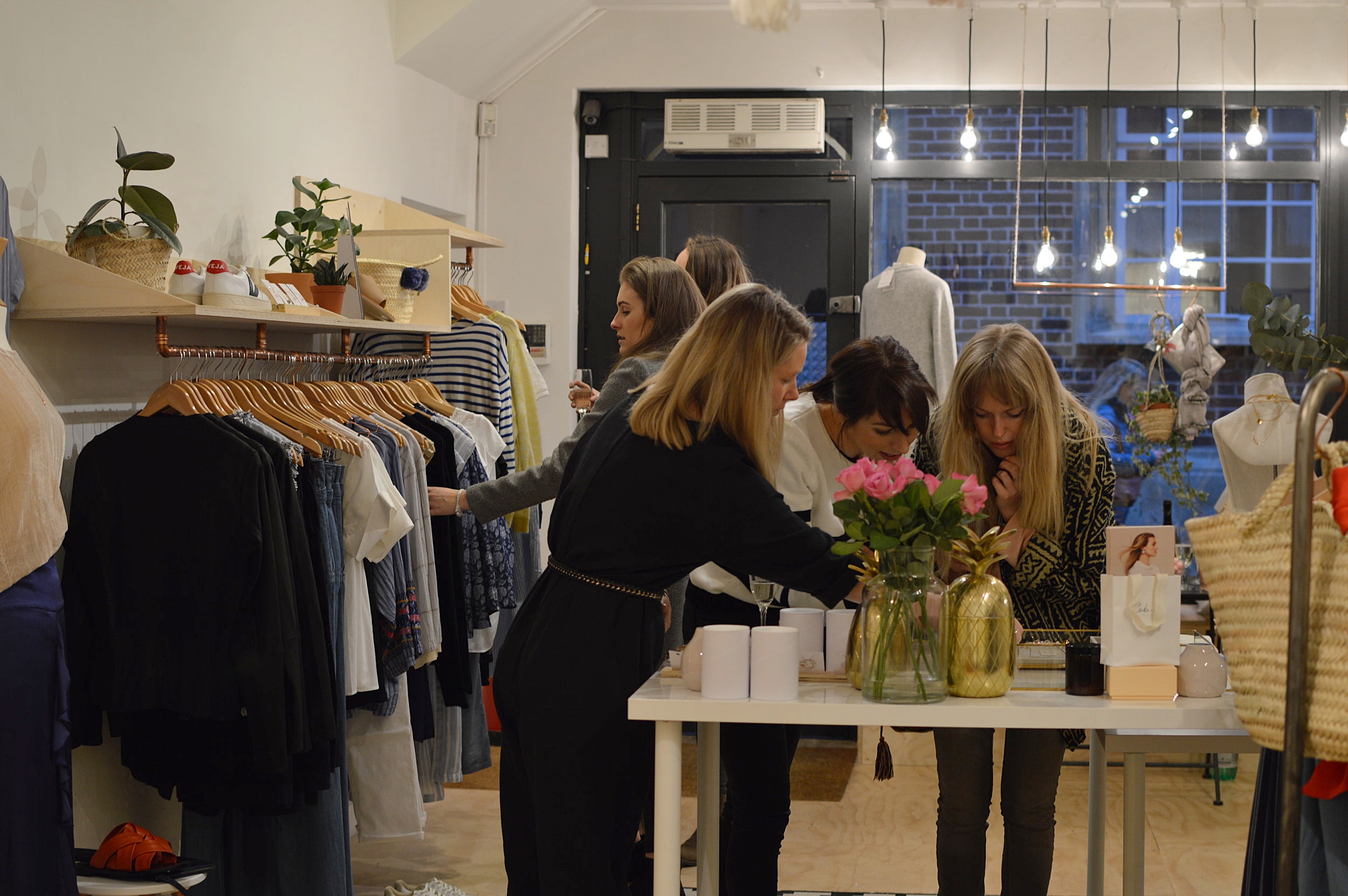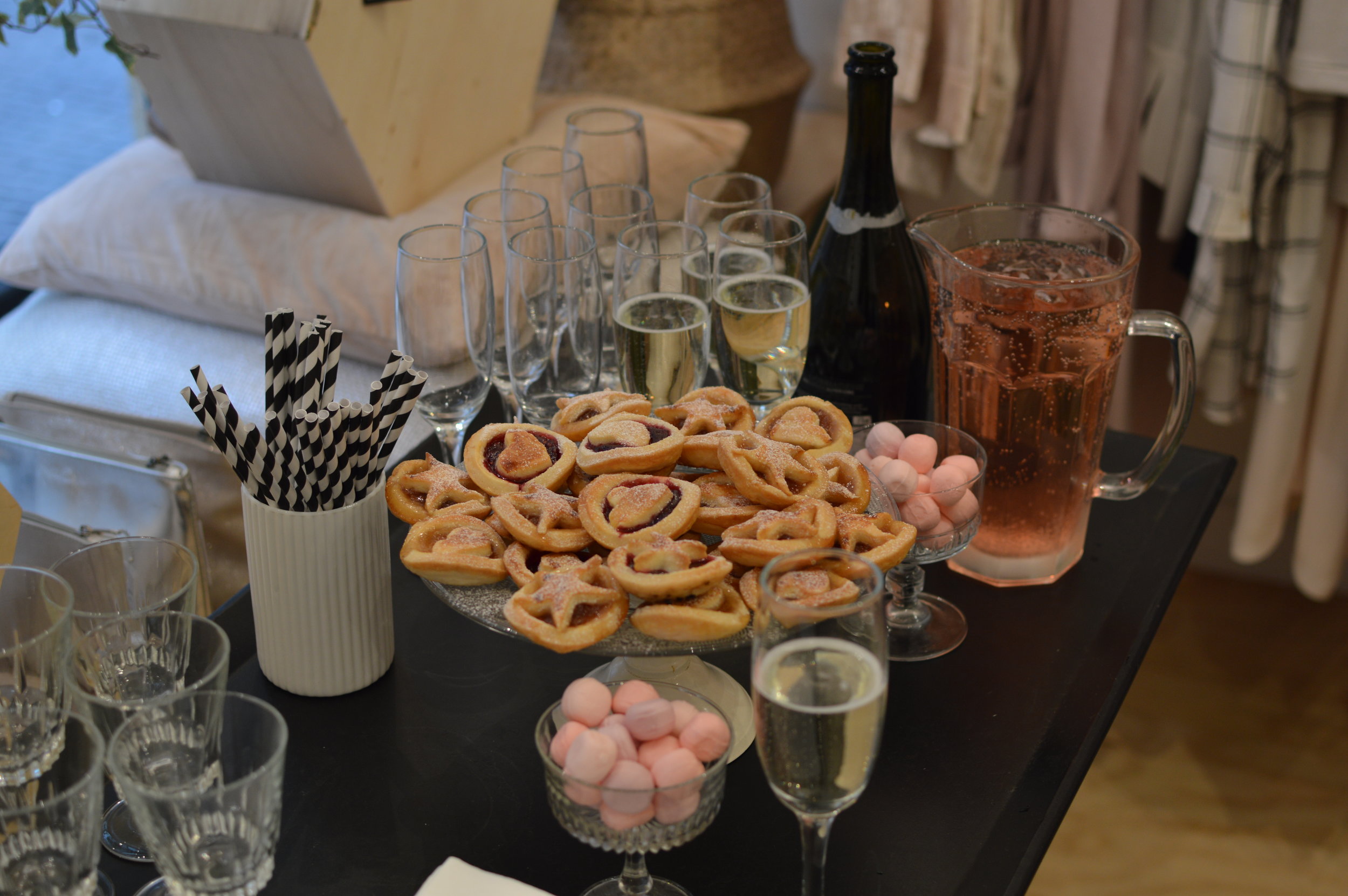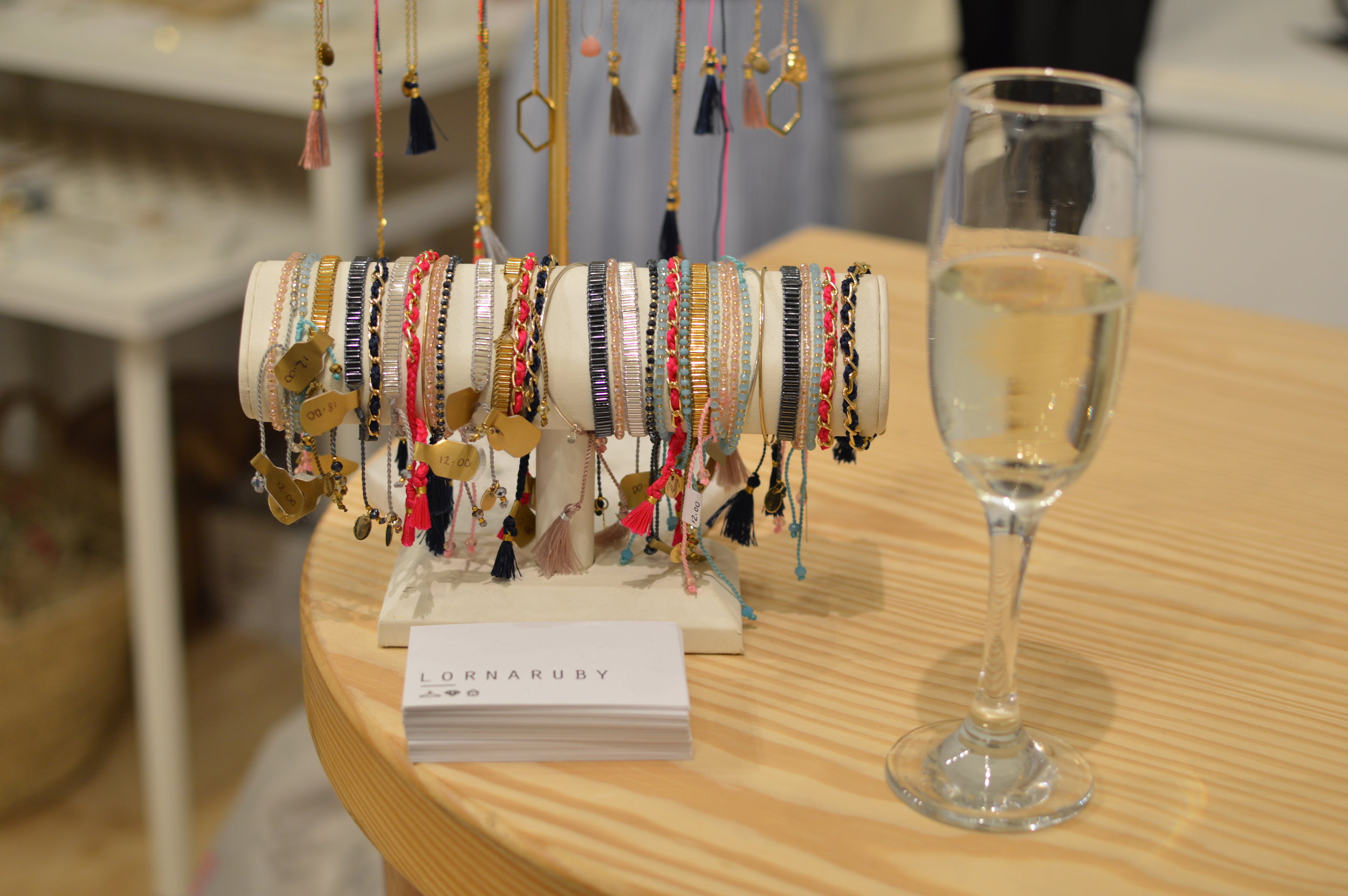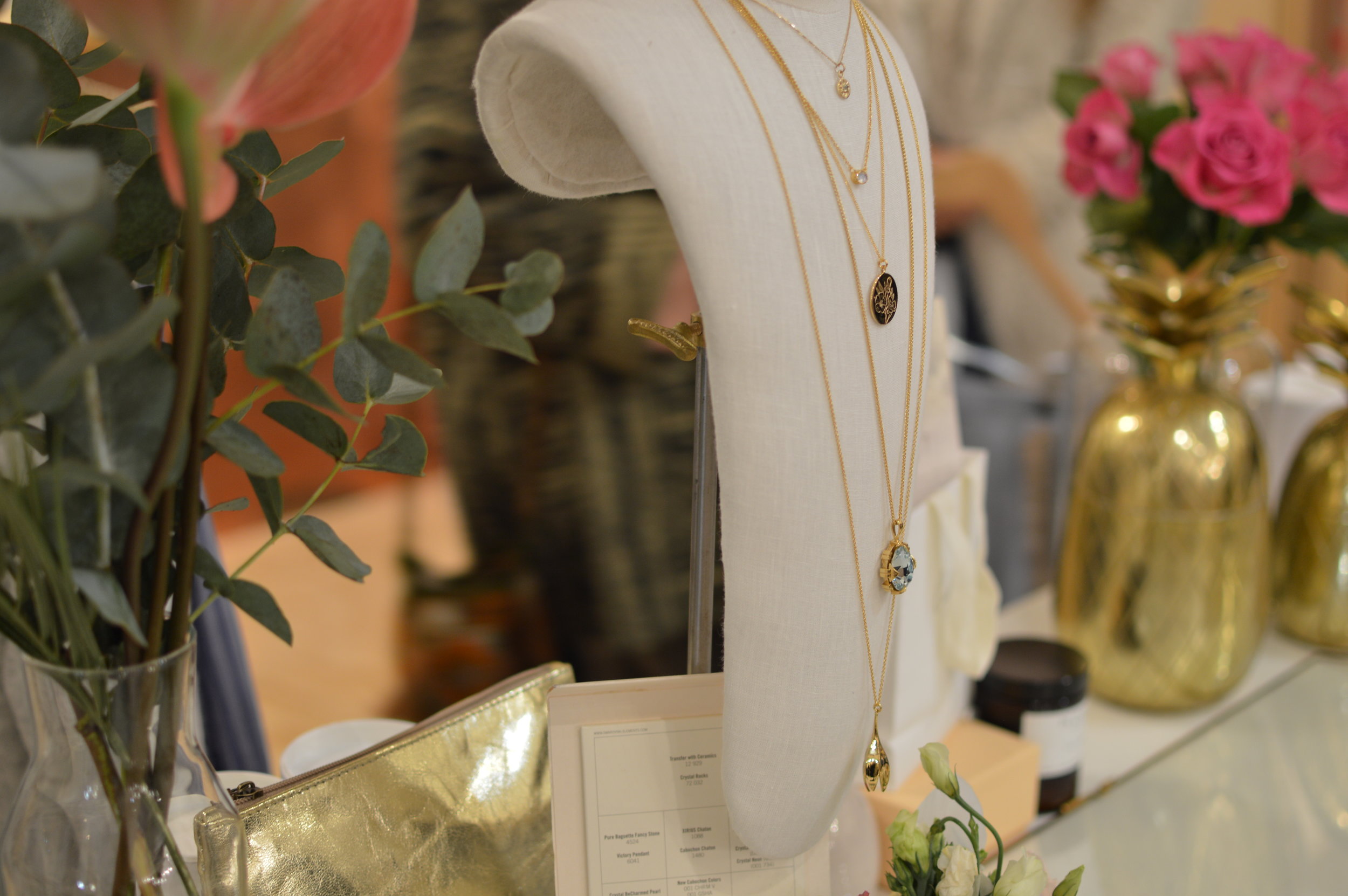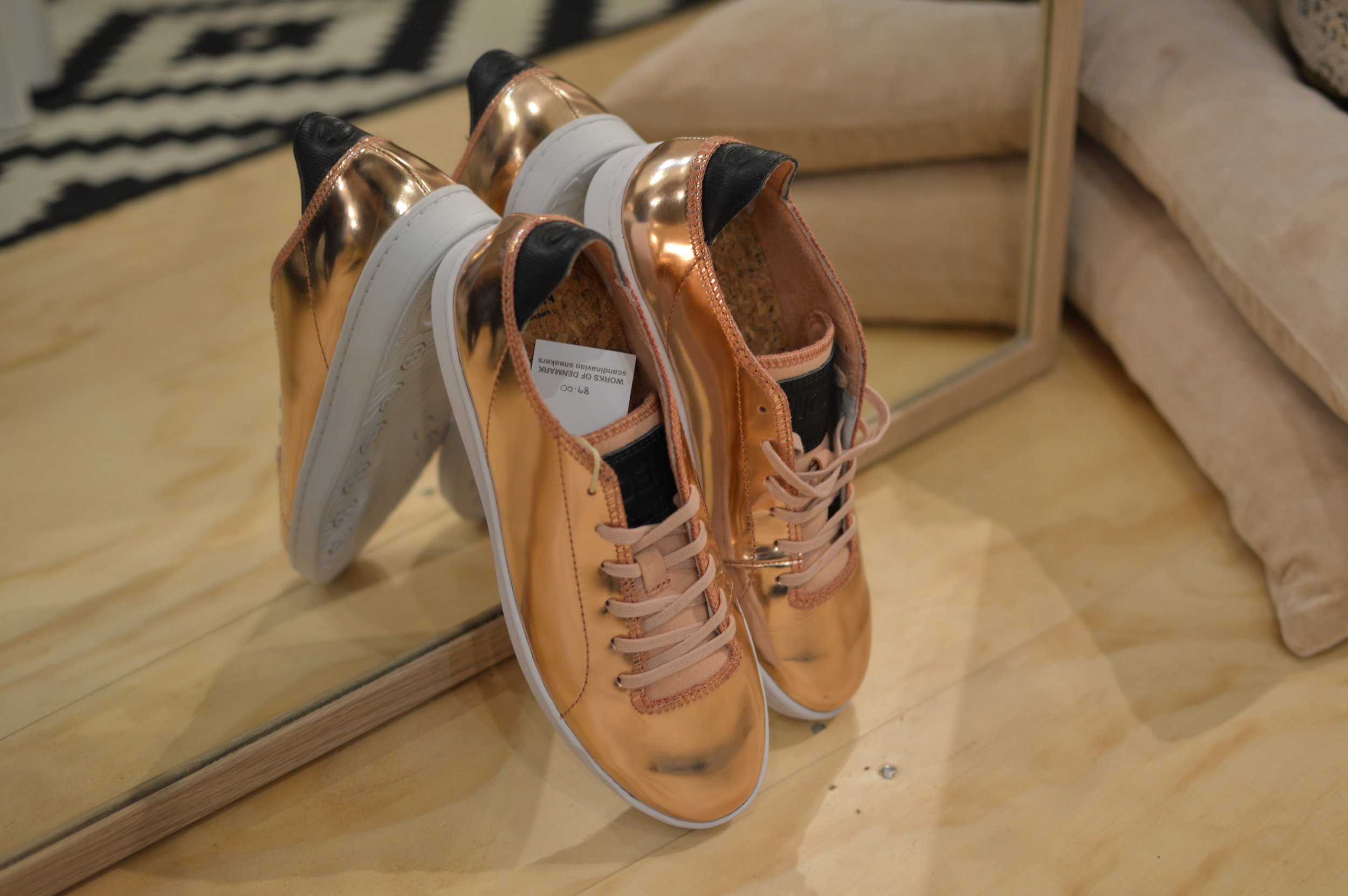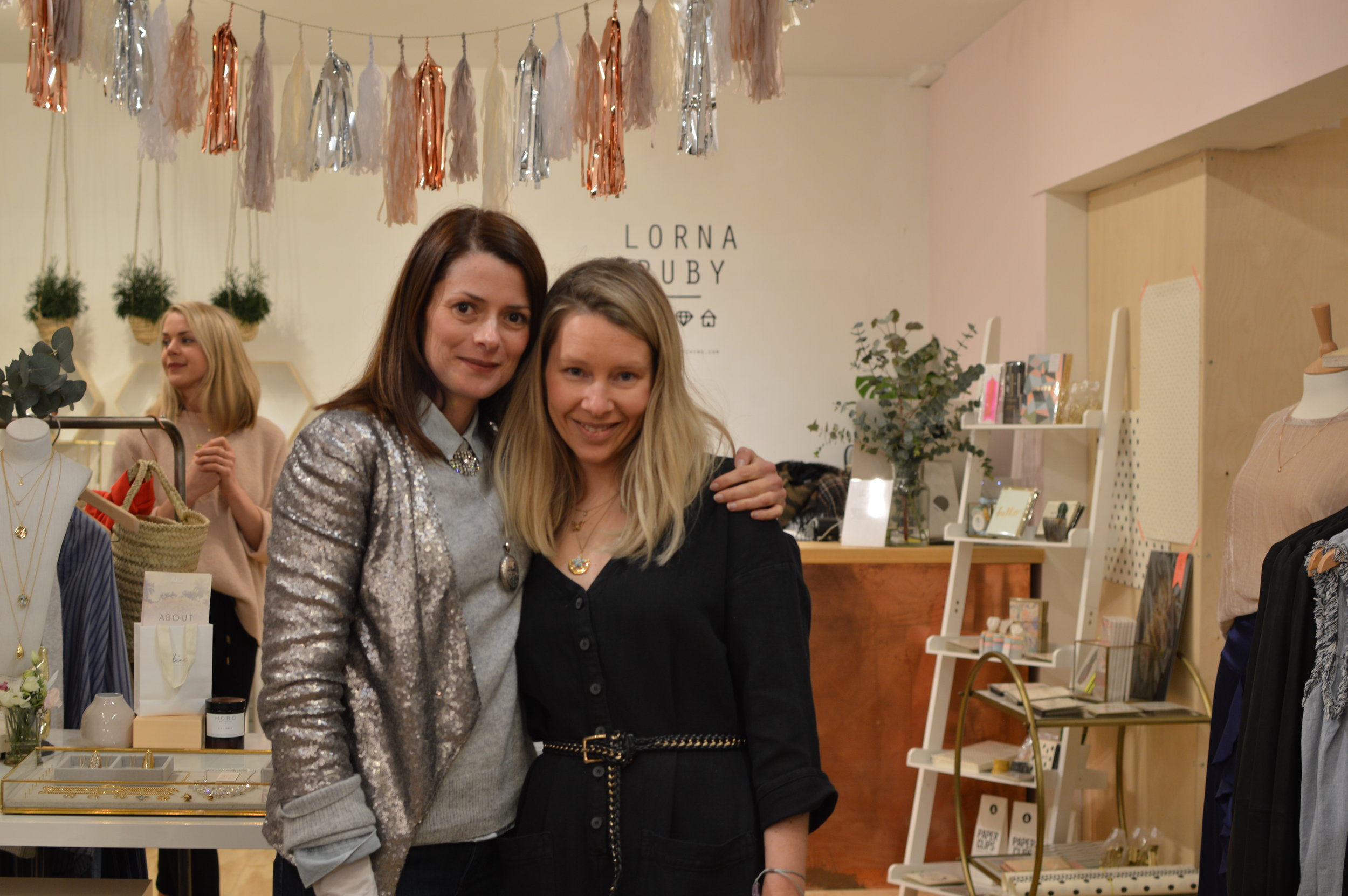 I am so excited that it is Spring and the layers go back into the wardrobe. Many of you will be slightly concerned about this, as the hibernation of the Winter has left you questioning what to wear this Spring? Well.. Lorna Ruby held a Spring styling event last Thursday to showcase their wonderful selection of Spring wear leaving everyone savvy as to this Season's essentials. Cabinet Jewellery presenting a selection of their gorgeous pieces. The ideal items for perfecting that Spring look. Tara's Busy Kitchen provided some wonderful goodies including Raspberry and Rose tarts. I am biased but my goodness they tasted incredible. I took a few with me for my journey to Cornwall that evening! And not forgetting Emma and her inspiring knowledge of the clothing. What a team! Now thats a girl gang you want to be part of.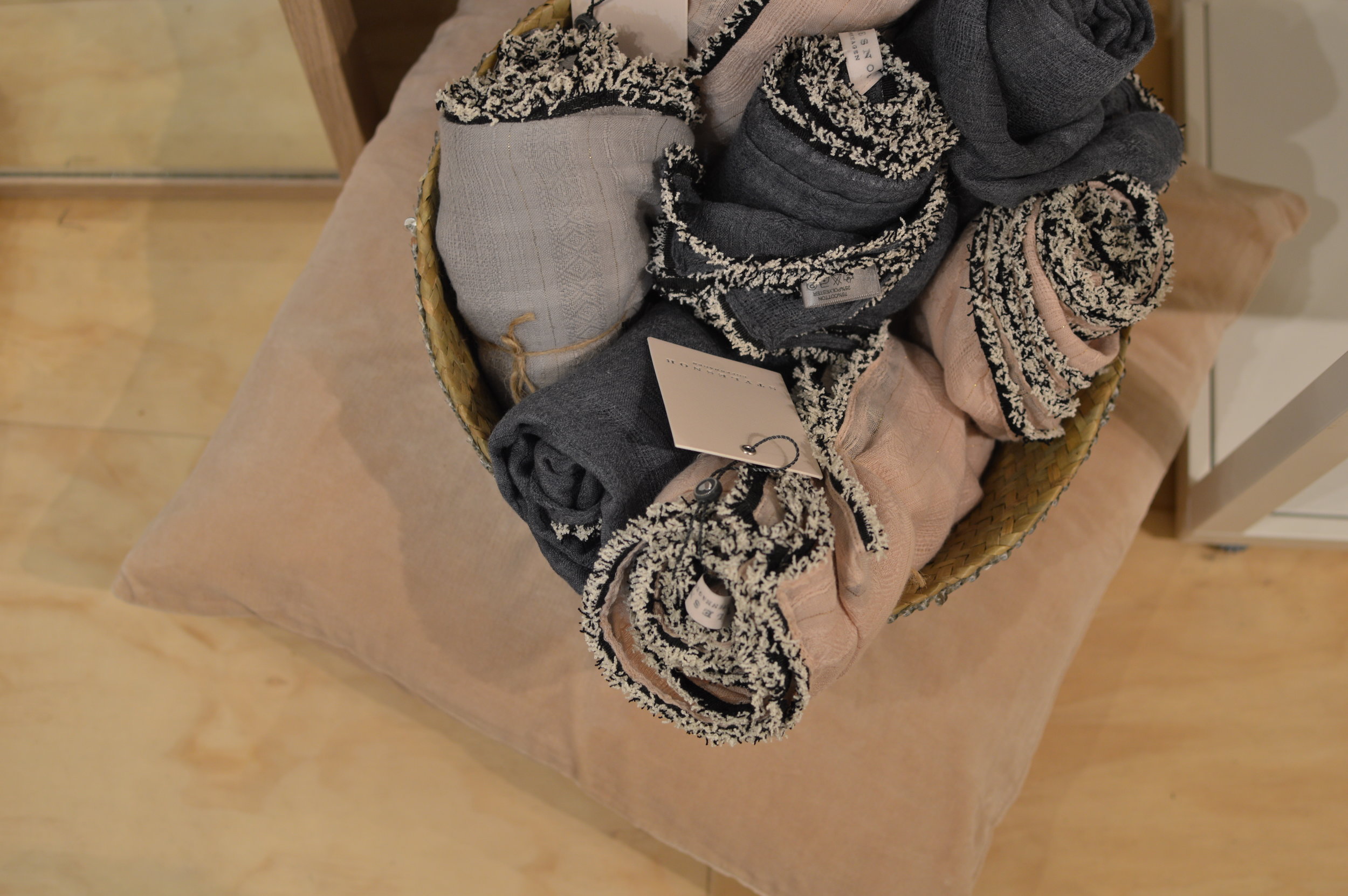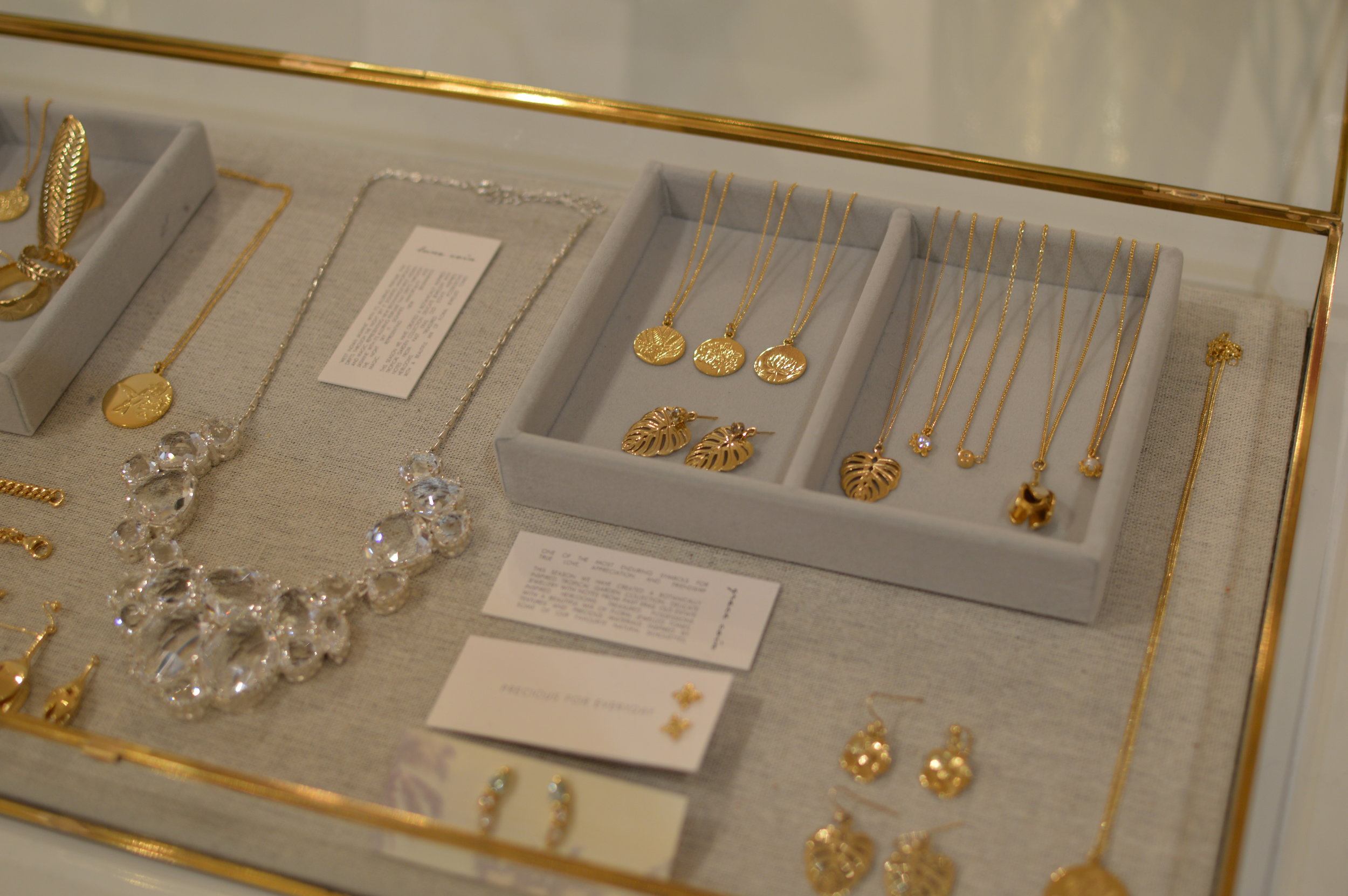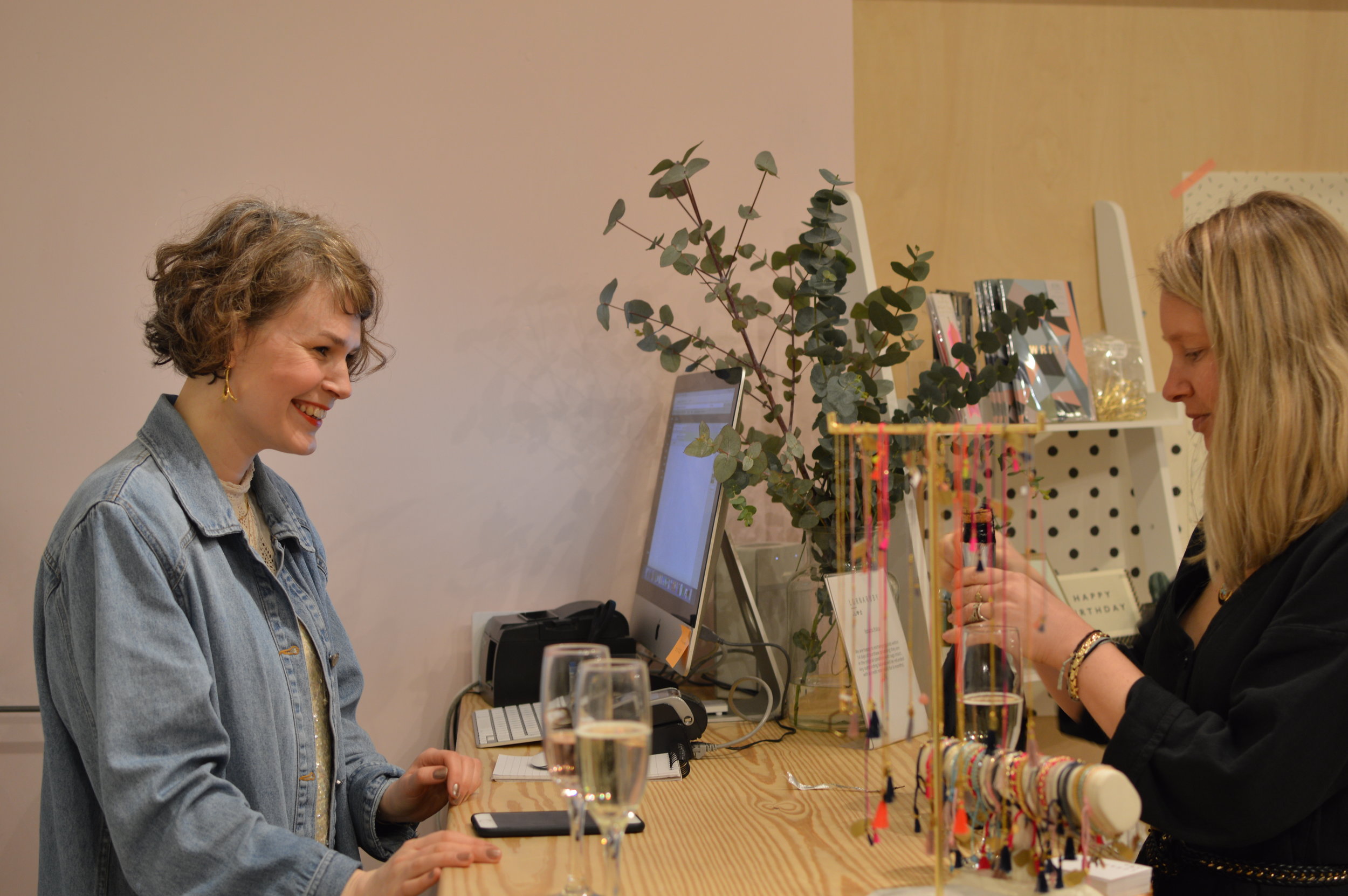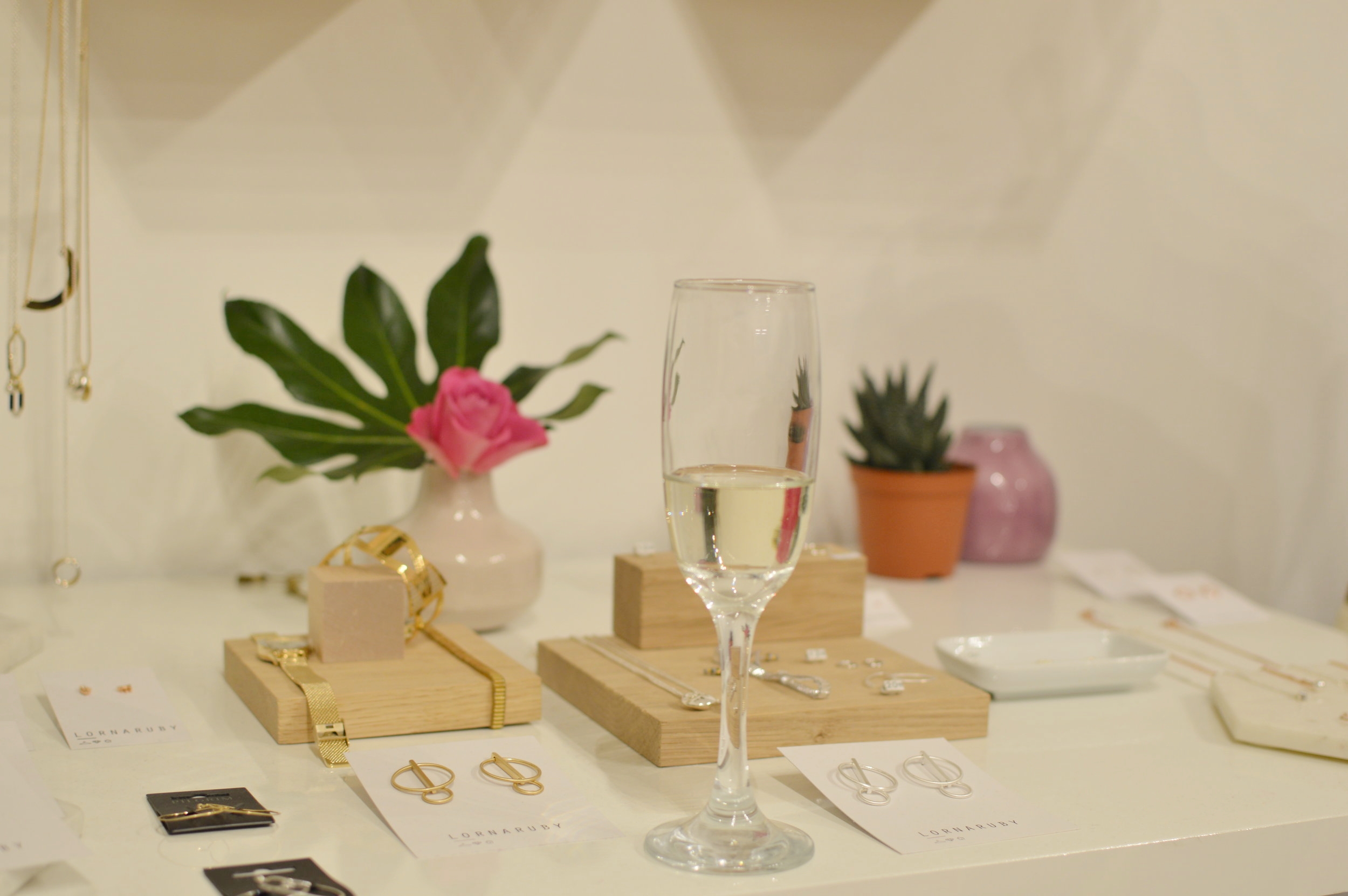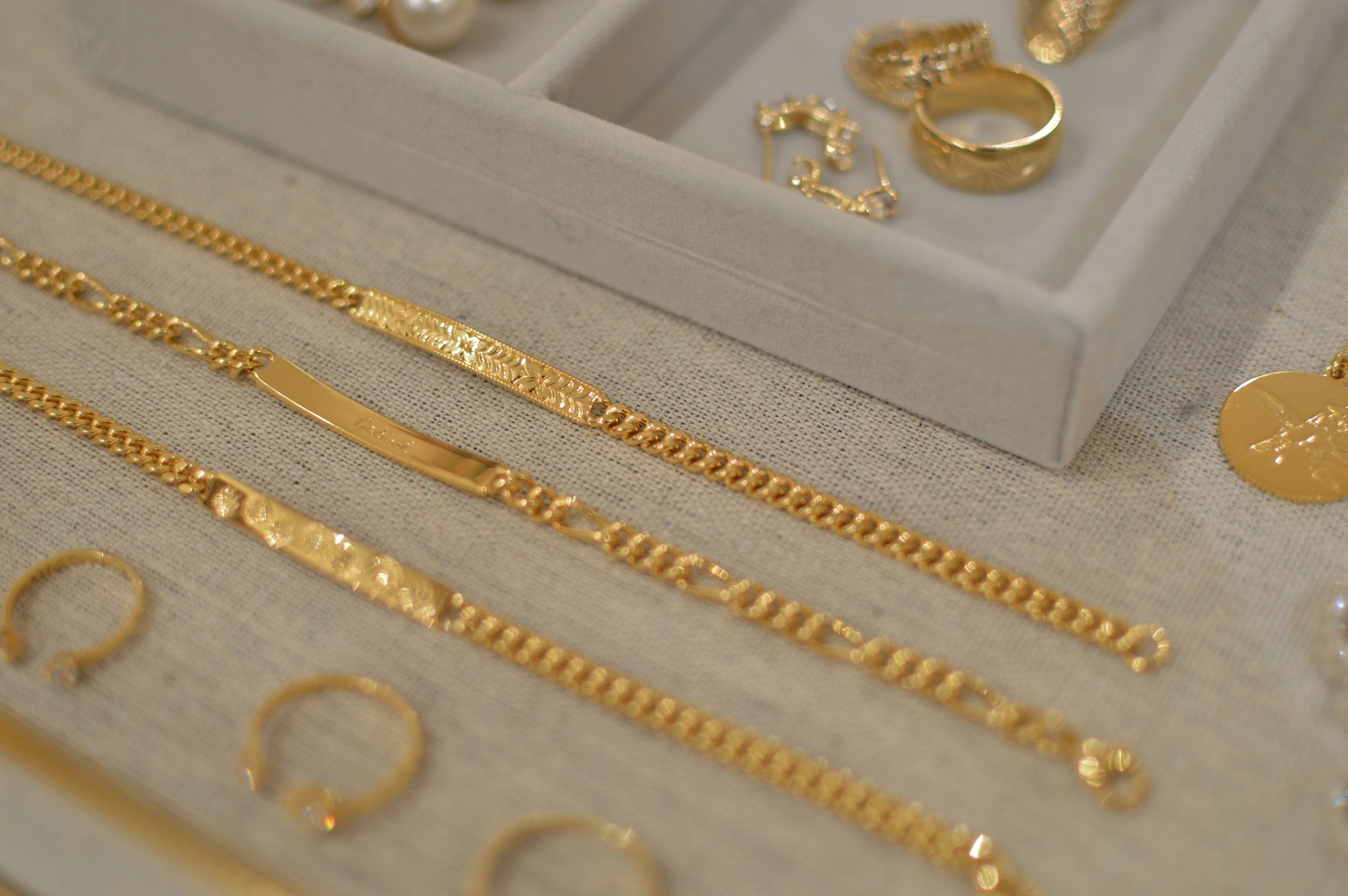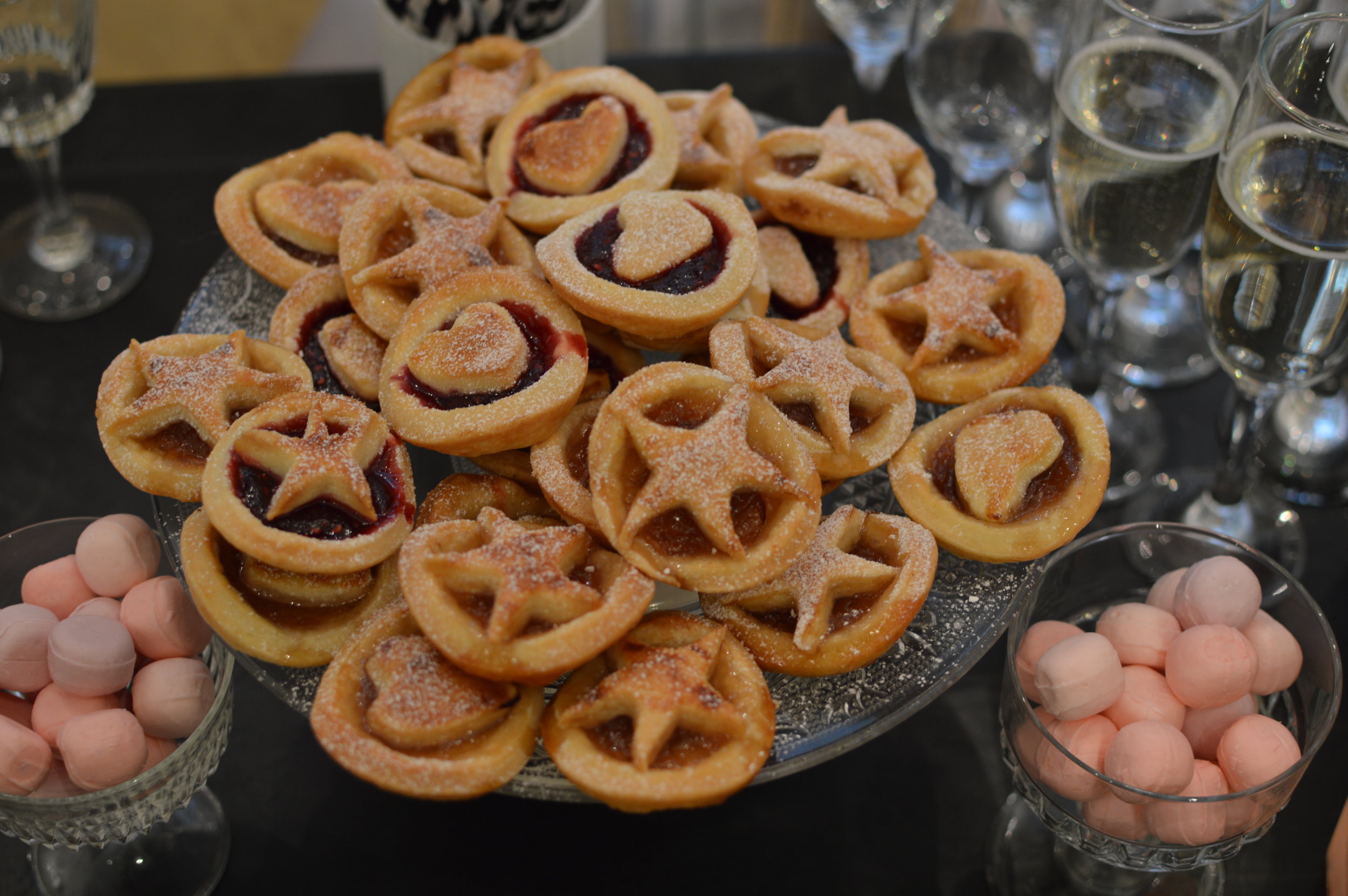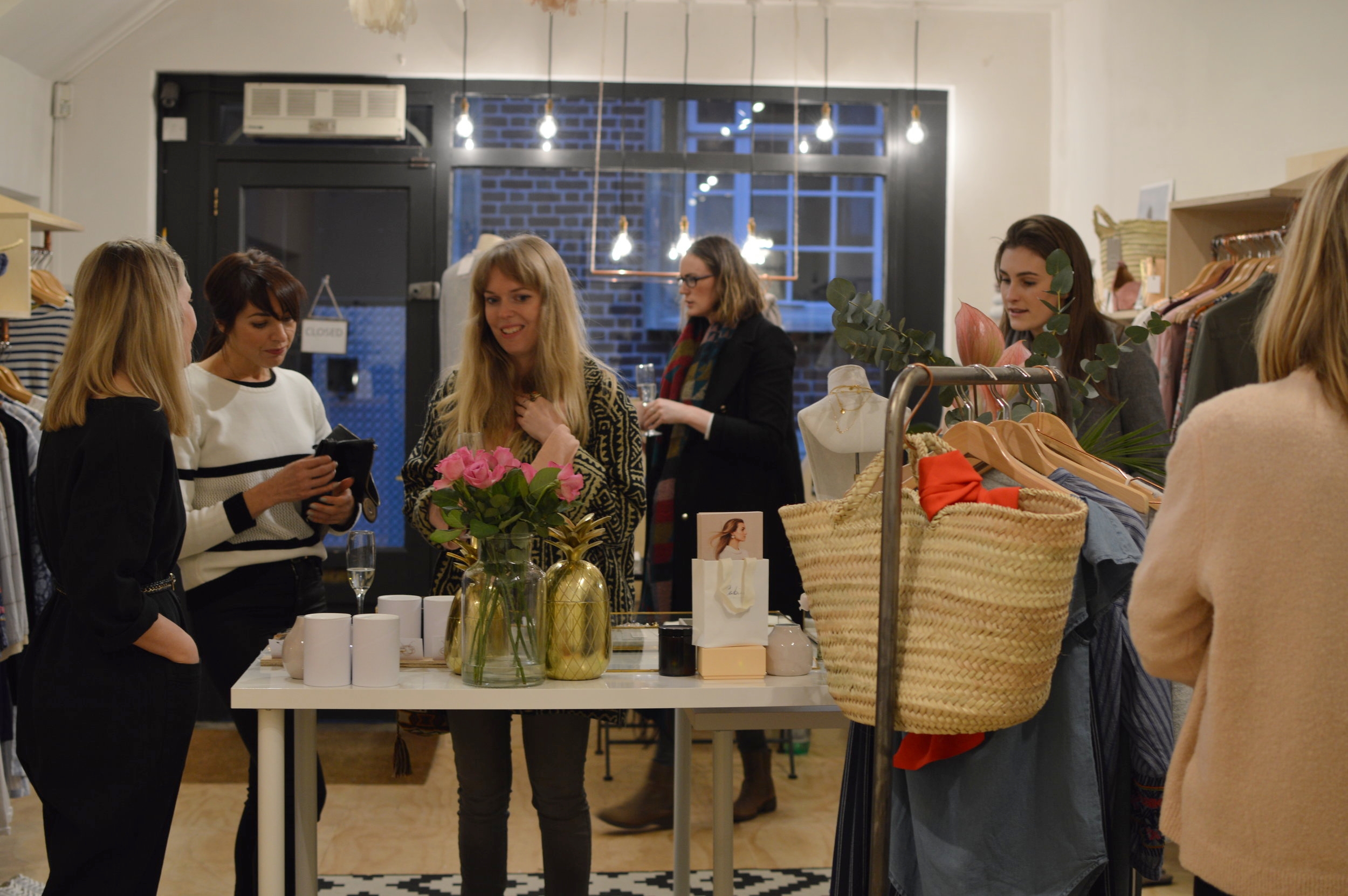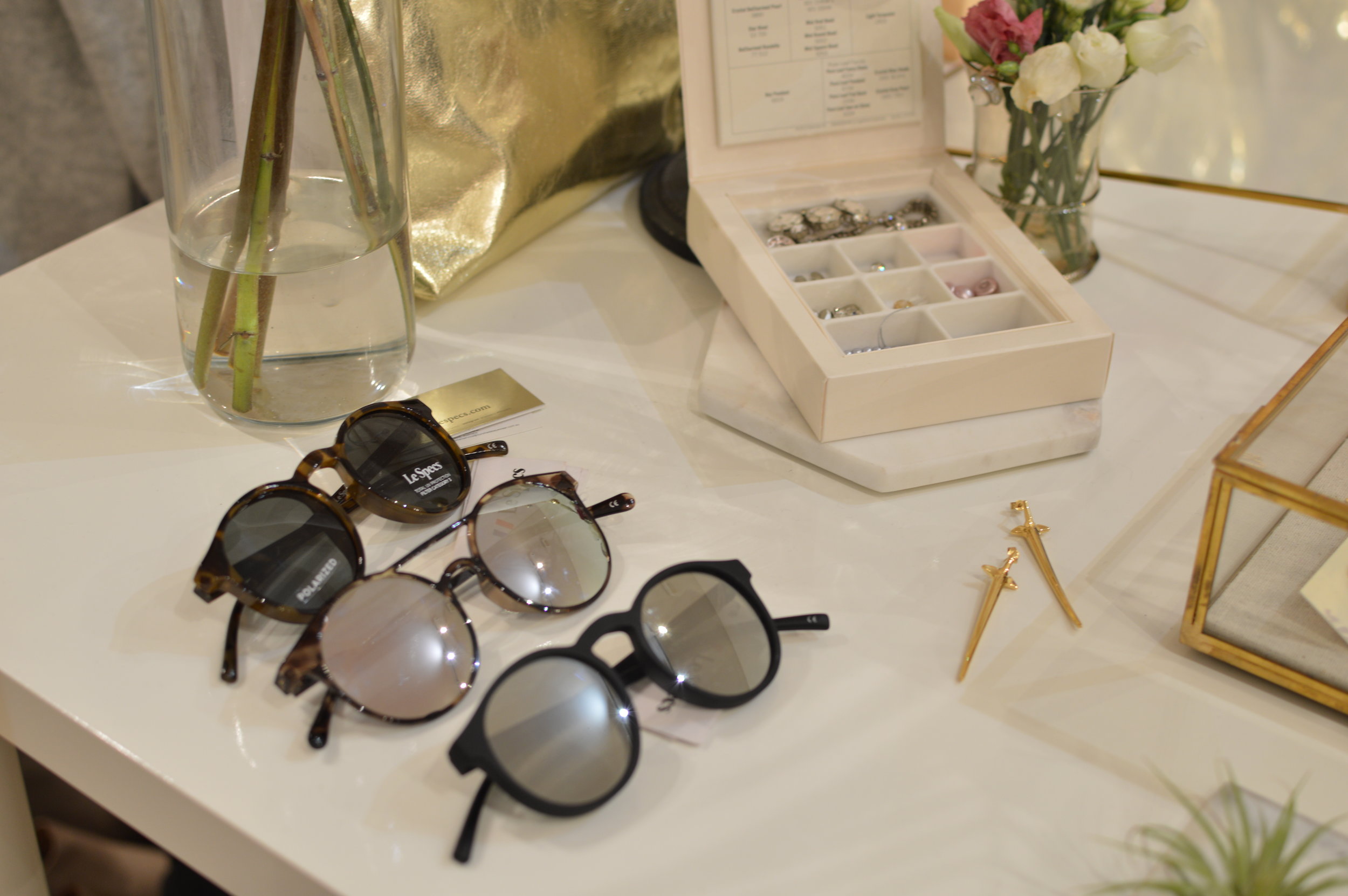 Lorna Ruby offer an elegantly, simplistic collection of clothing, accessories and homeware from fairly undiscovered brands. The shop has light and airy tones allowing the clothing to show off their real beauty. Many who ask me where to shop and I always recommend Lorna Ruby especially to those who don't enjoy shopping. The atmosphere is calm and undisturbed. For those who say that mirrors are never flattering, you don't need flattering mirrors when you have the complimentary team at LR. They offer their knowledge of the clothes and brands, the season's styles and ensuring each customer feels confident with their purchases.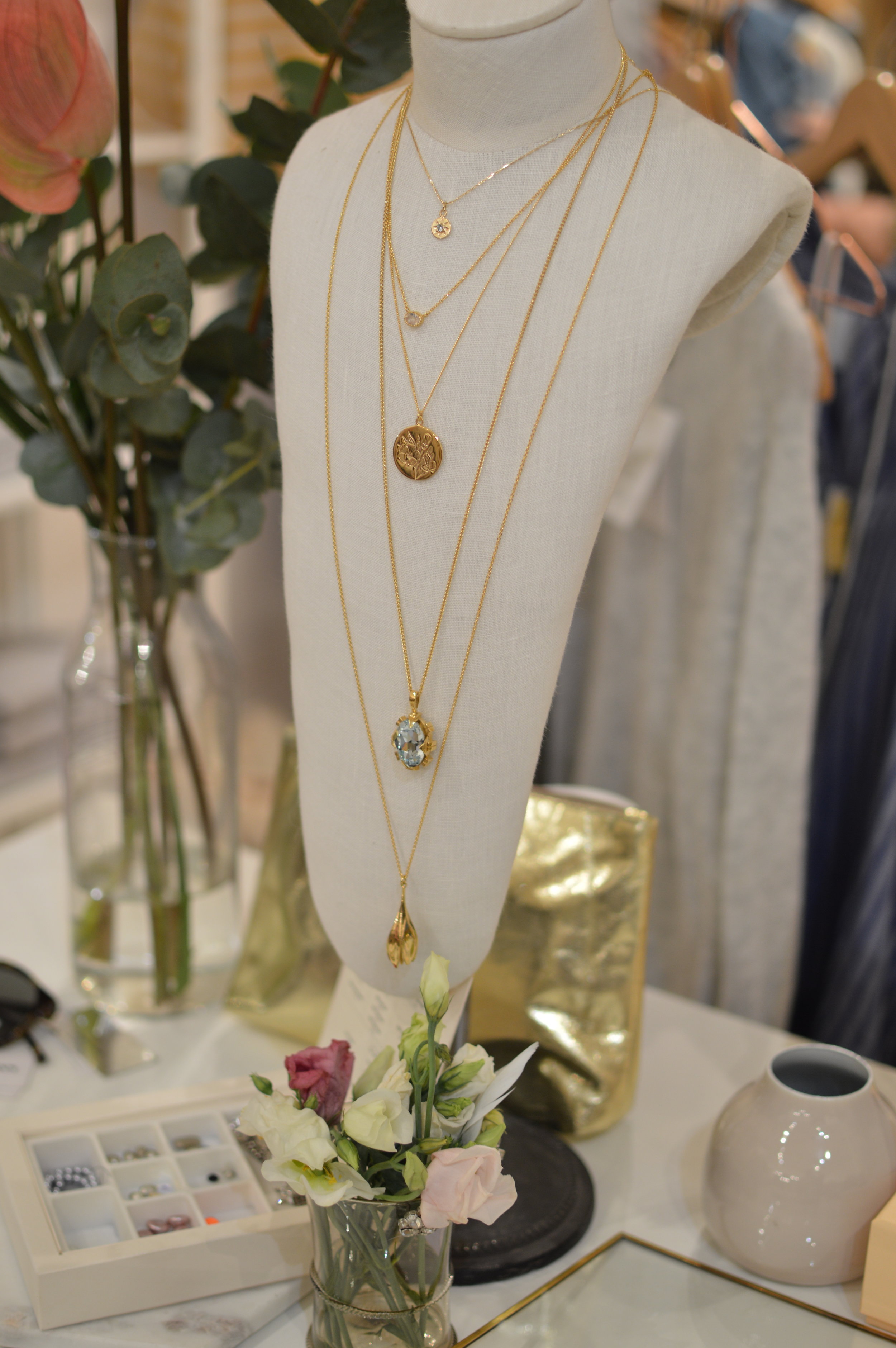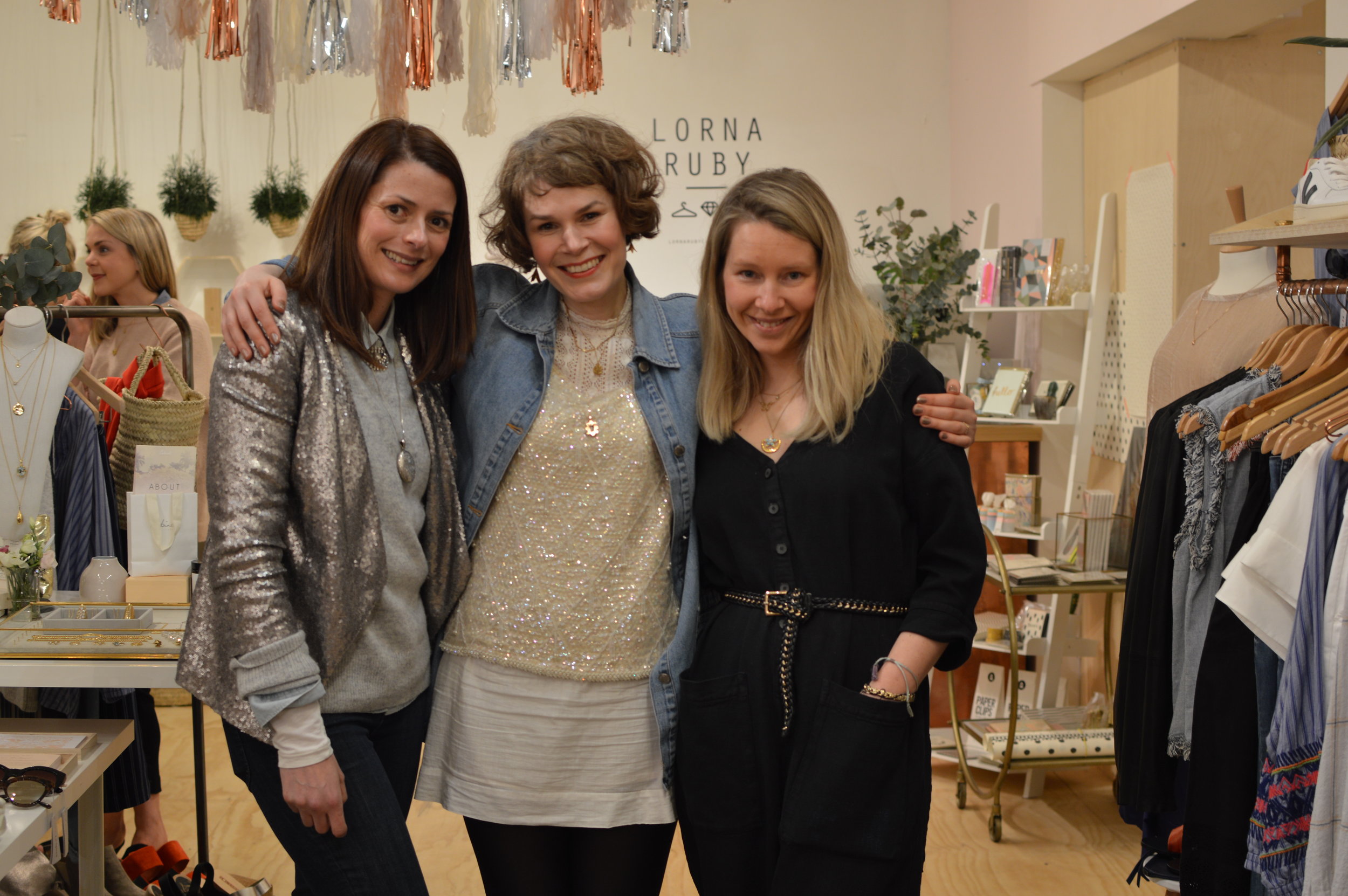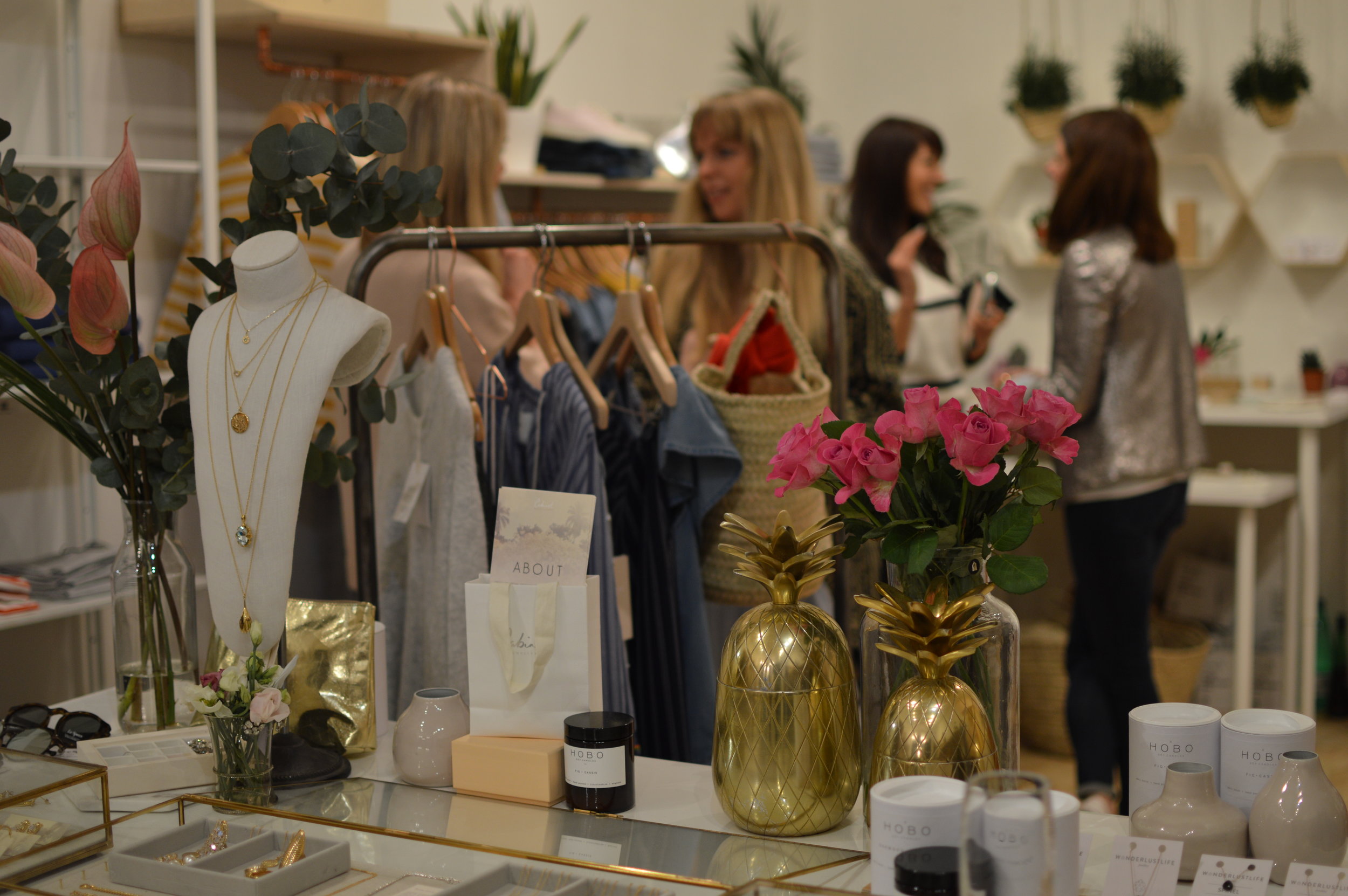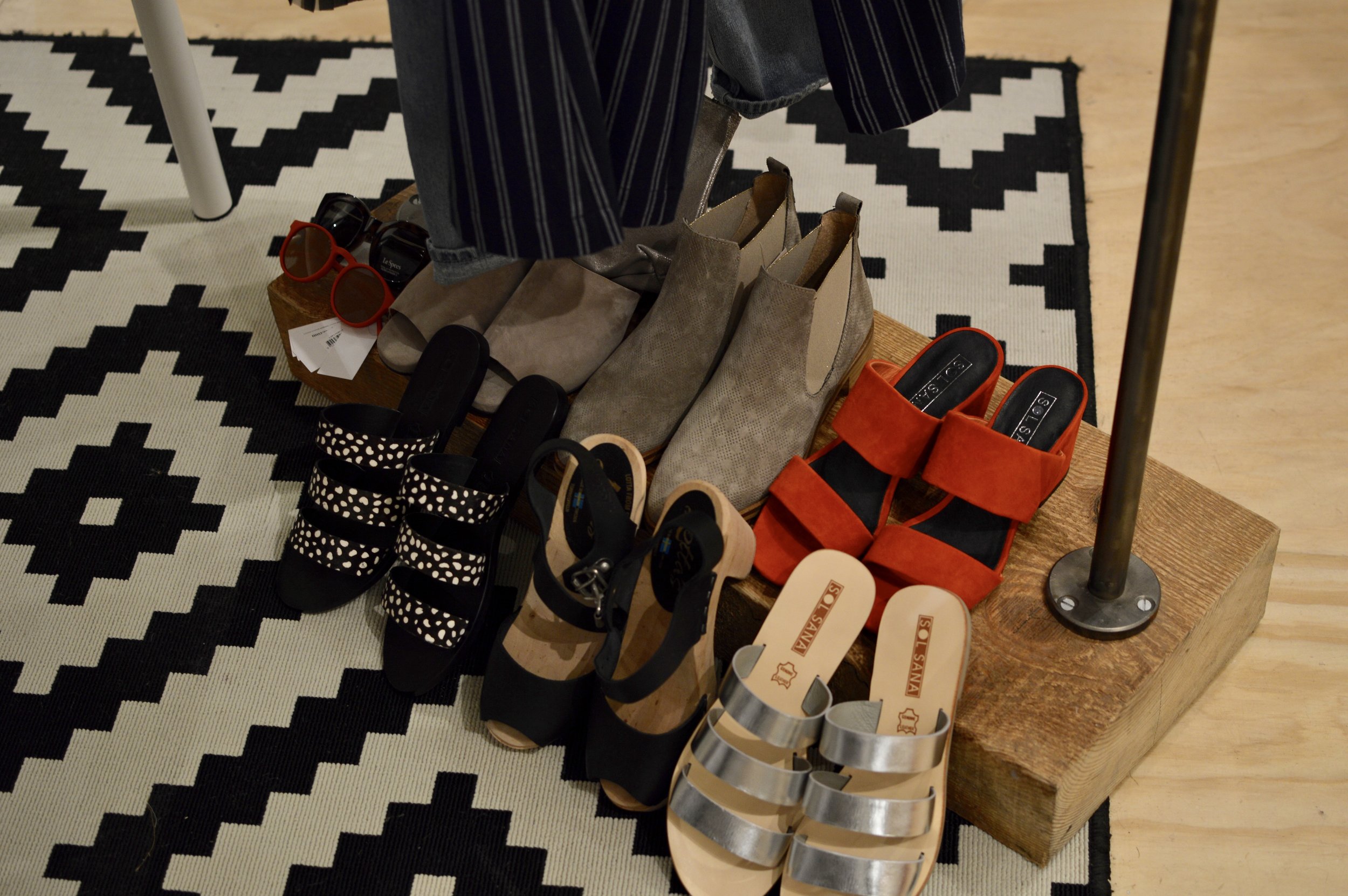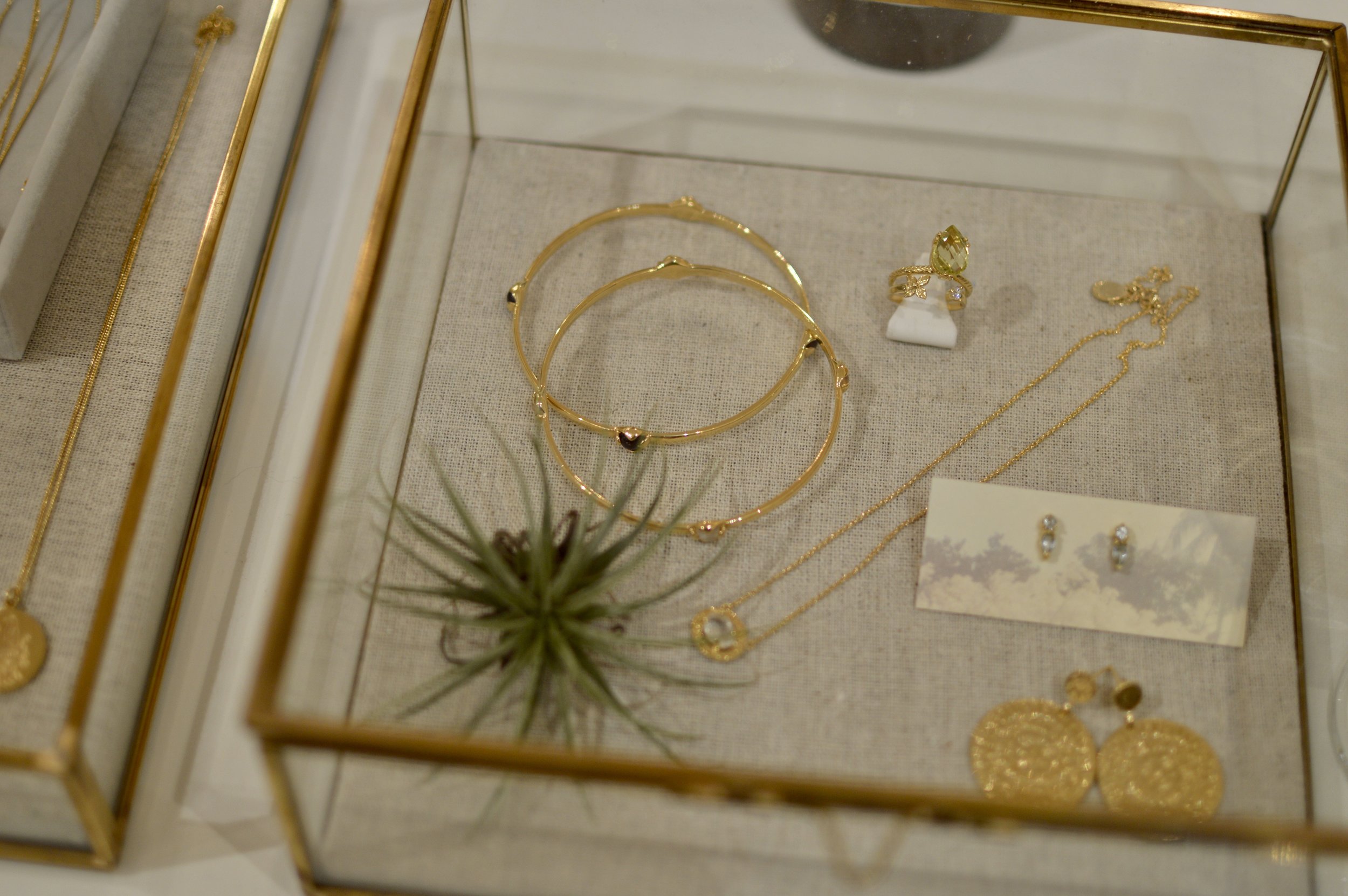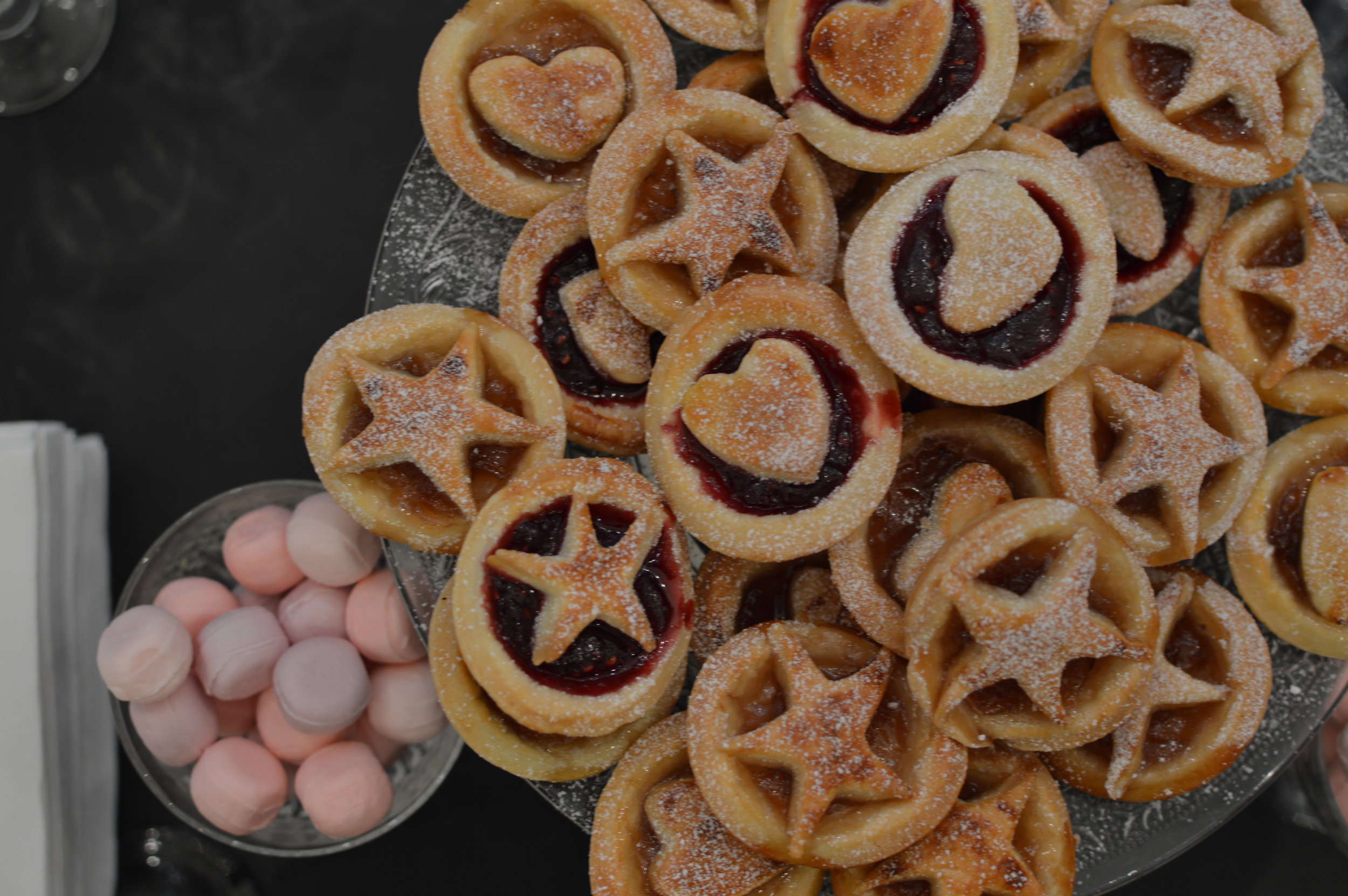 The Spring styling event brought a lovely variety of people to the shop, offering a private perusal of the clothing, accessories and jewellery with a glass of fizz in hand (and a jam tart). It was a lovely evening and perfectly timed for us all to wear our new garments with the sunshine we were treated to last weekend.
Happy shopping!
CB x