Isn't it about time I composed a blog post dedicated to Cornwall? I spend enough time in the beautiful county (especially the St Ives area) to become a resident! Despite being a Devonian I am happy to share my love for Cornwall, I am not party to the Devon and Cornwall rivalry. However I do firmly believe that the cream goes on a scone before the jam!
Cornwall is beautiful all year round, but more so when the sun is shining. The shades of blue that take over the waters surrounding the Cornish coast can lead you to believe you are somewhere exotic. With it's clean air and exquisite light, it enables my captures and love for photography to shine.
Fortunately these last few months, we have had some glorious sunshine and like our waterproofs we have shrugged off our gloomy moods and embraced the sun. One of my favourite things is eating alfresco and with the combination of sunshine and Cornwall's wonderful eateries this is made possible but most importantly, extremely enjoyable! Surrounded by impeccable scenery and a cool, refreshing G&T in hand, I have found my spot for the next few hours.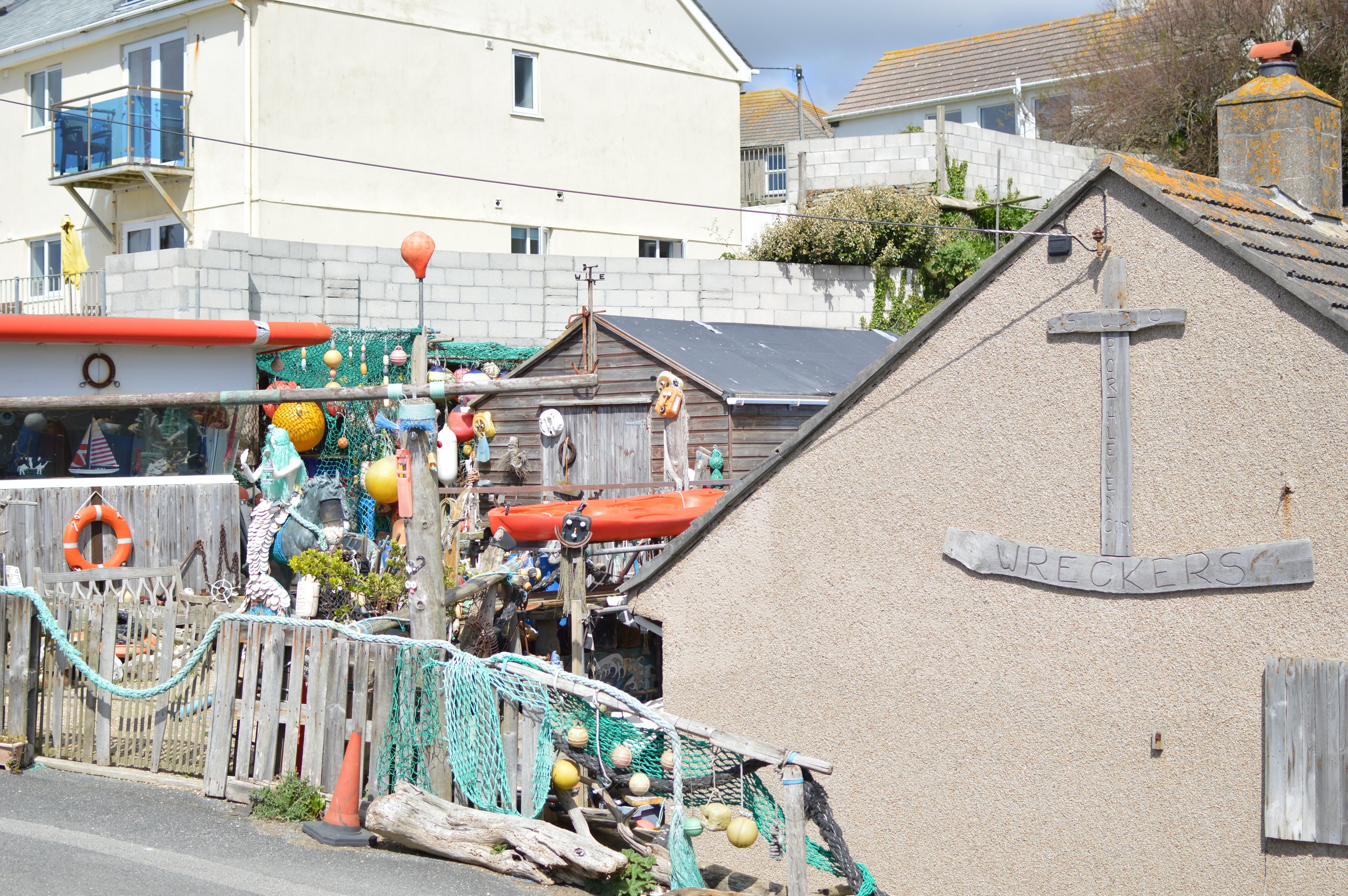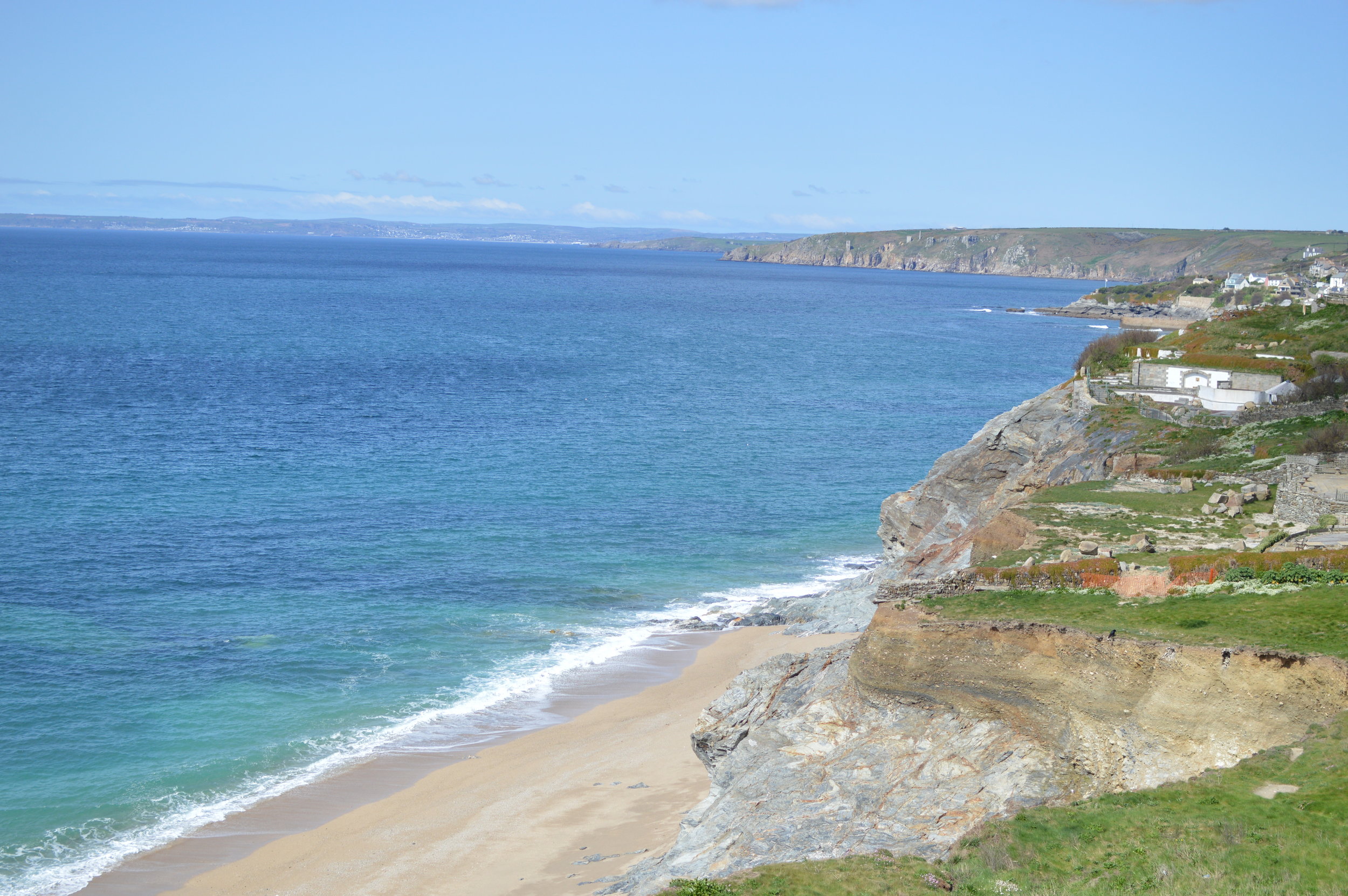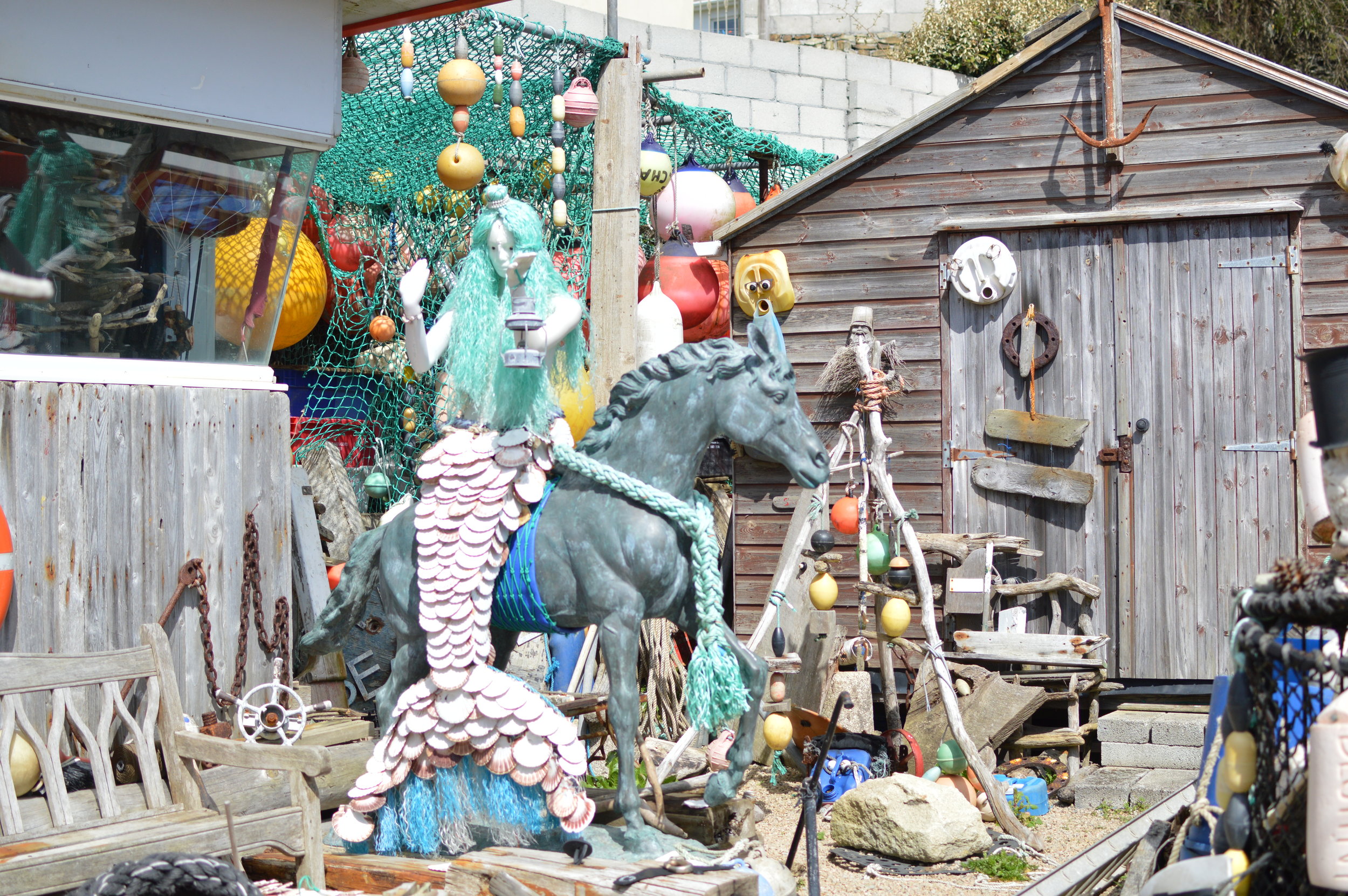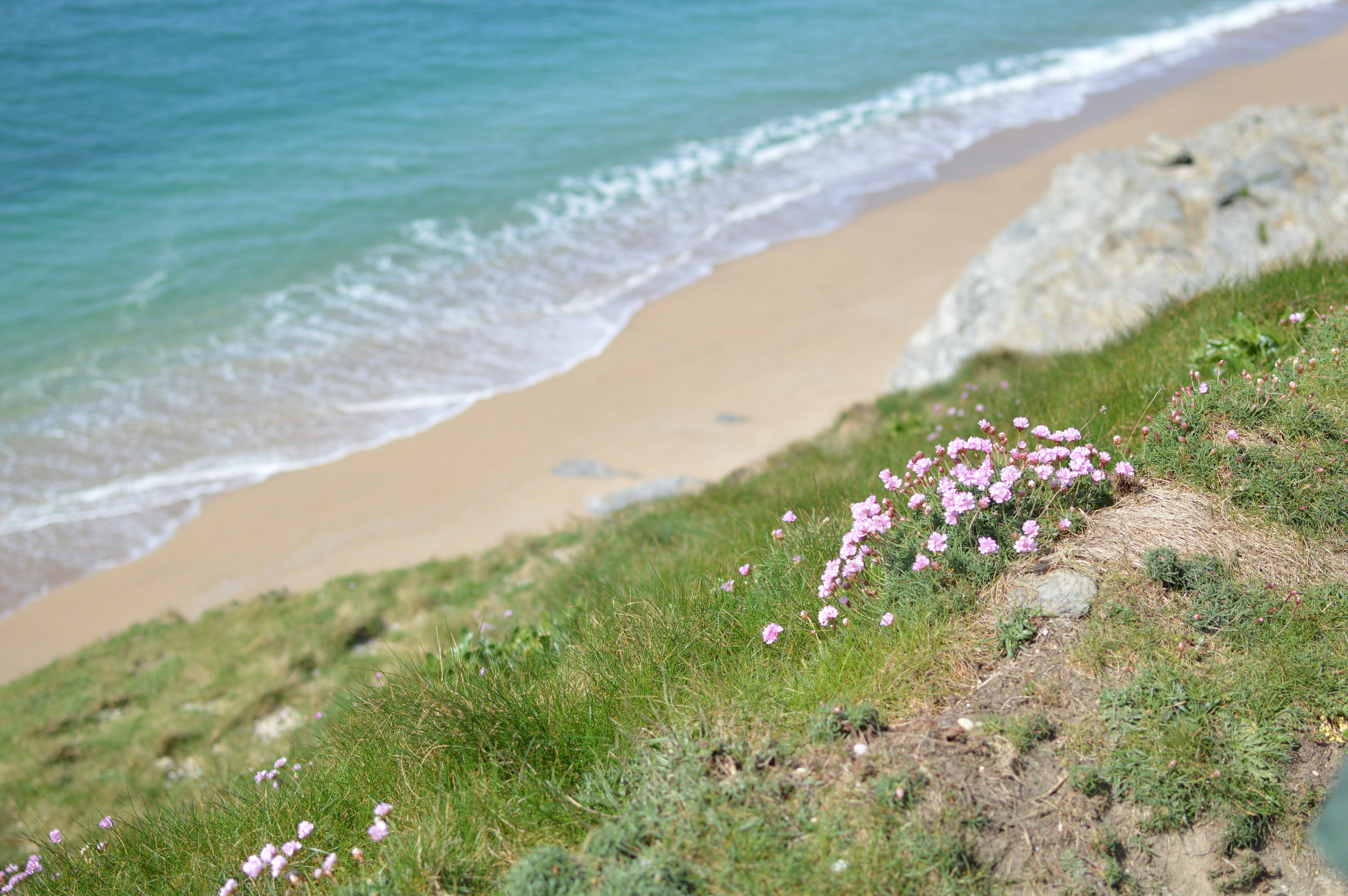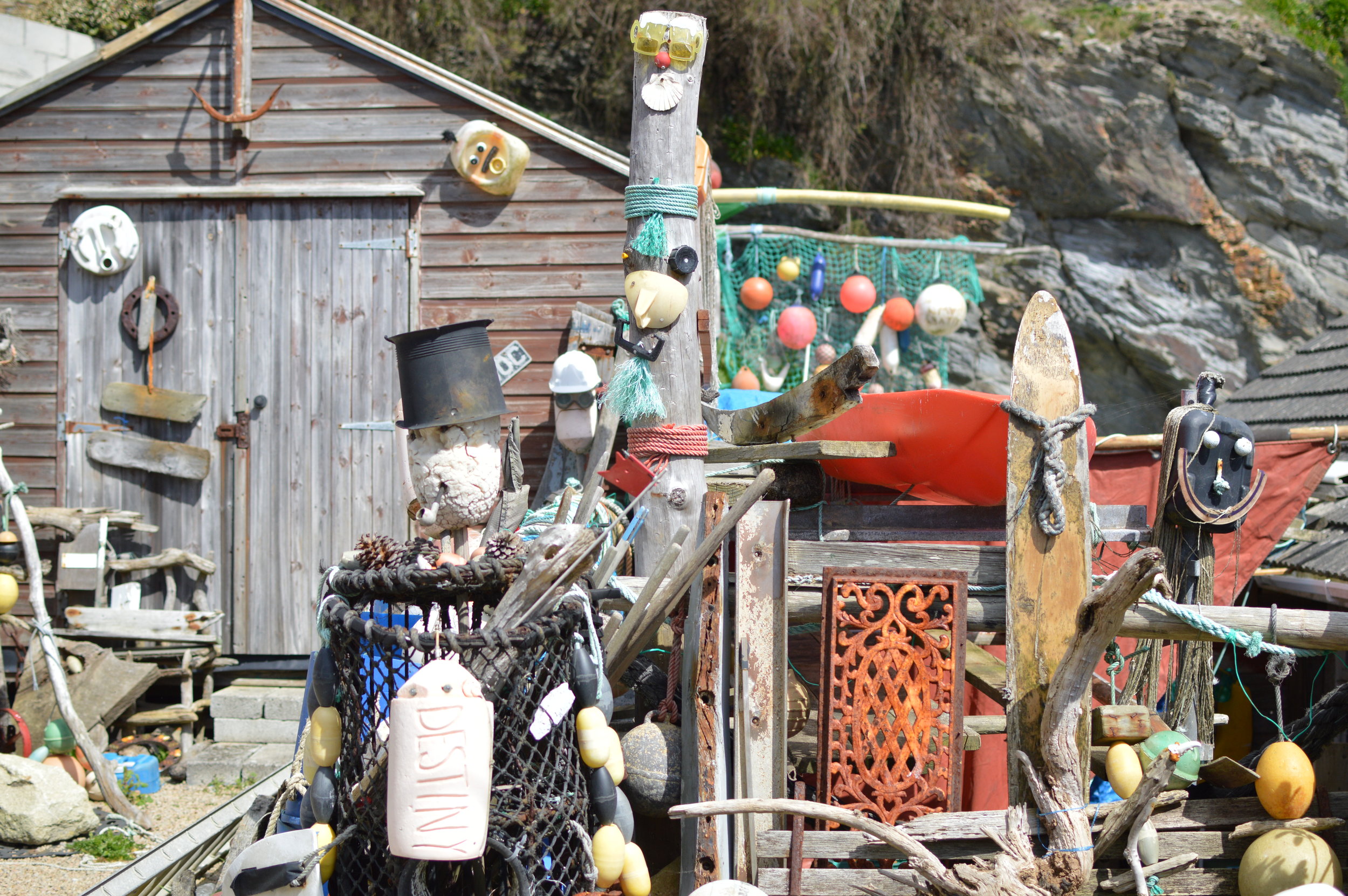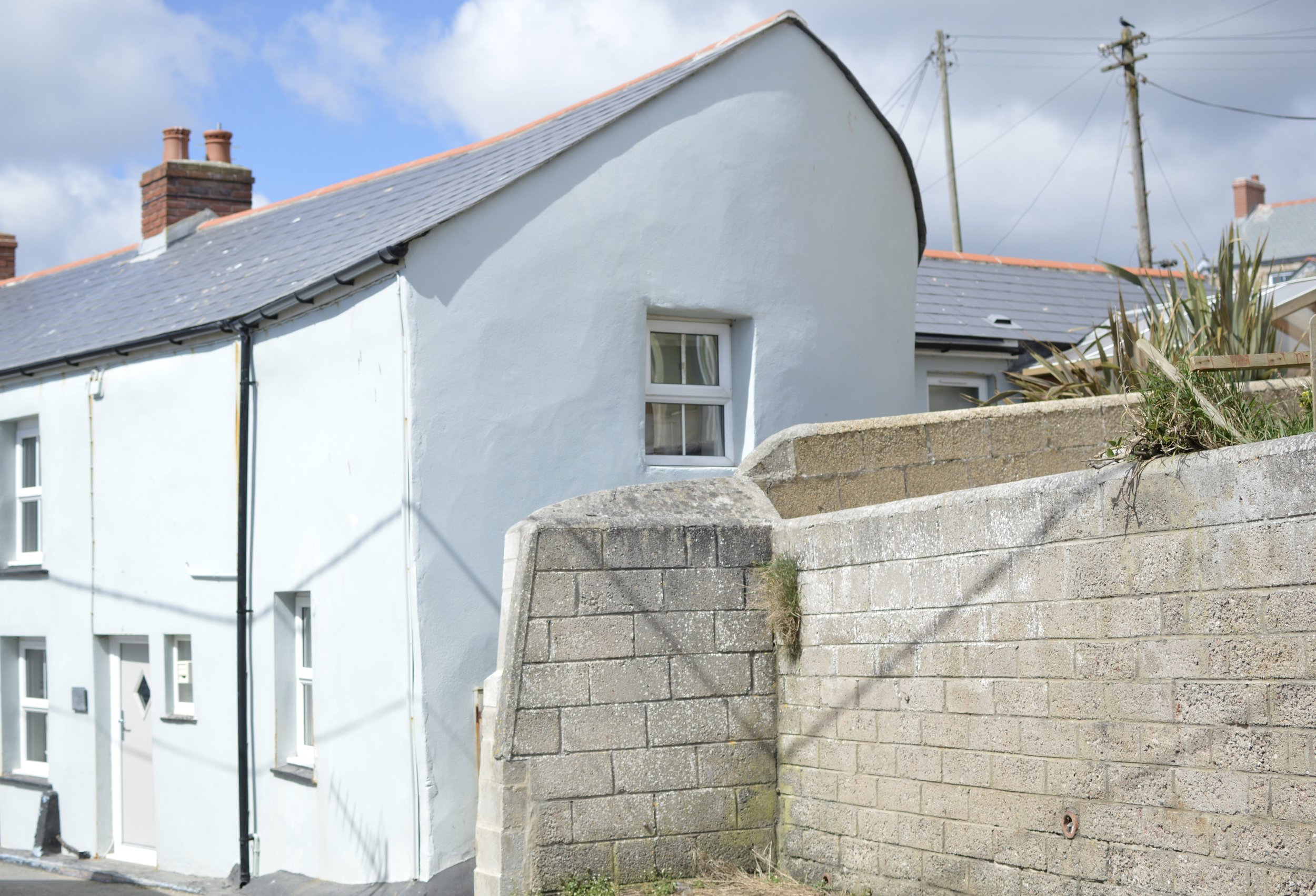 With an ever growing Cornish photo album and checklist of places I have visited, I wanted to share with you a few of my favourite spots I have recently visited.
Porthgwidden beach cafe - St Ives
On the Saturday of the Easter weekend we decided to go out for a last minute lunch. The sun was shining and the decision was made, we wanted to eat by the sea. We knew that we'd be lucky to get a table for six with no booking, but we could only try. We headed to Porthgwidden beach cafe and to our surprise, they managed to fit us in AND we were seated outside, perfect! We chose from a mouthwatering menu of cocktails and I had my first Pimms of the year!
For my lunch I opted for the pesto linguine from the specials board. The pesto linguine came with peas, spinach, parmesan shavings and a sprinkle of pine nuts. The dish resembled spring perfectly and tasted Devine! The staff had a "nothing was too much" approach, which made our afternoon all the better. With the combination of great company and stunning sea views, my mind was else where and sadly no pictures were captured.
For a little insight into the cafe check out their website - www.porthgwiddencafe.co.uk
Porthmeor beach cafe - St Ives
On the Saturday evening (yes I did overindulge, and eat at the beach twice in one day) we went to Porthmeor beach cafe. If you like admiring stunning sunsets, watching the world go by and great tapas, then this is the place for you! With it's glass exterior, heated outdoor booths and alfresco dining, you'll feel like the sands between your toes. I like to enjoy this setting with a chilled glass of Sauvignon blanc. That evening we ordered a selection of tapas that filled the table.
If dining in the evening I highly recommend checking the sunset times before booking your table. With the weather on your side you'll experience a breathtaking orange glow filled sky. In true Leigh and Chantelle style we headed to the beach in time for the sunset for a mini photoshoot and to enjoy the last of the sun as the evening drew in.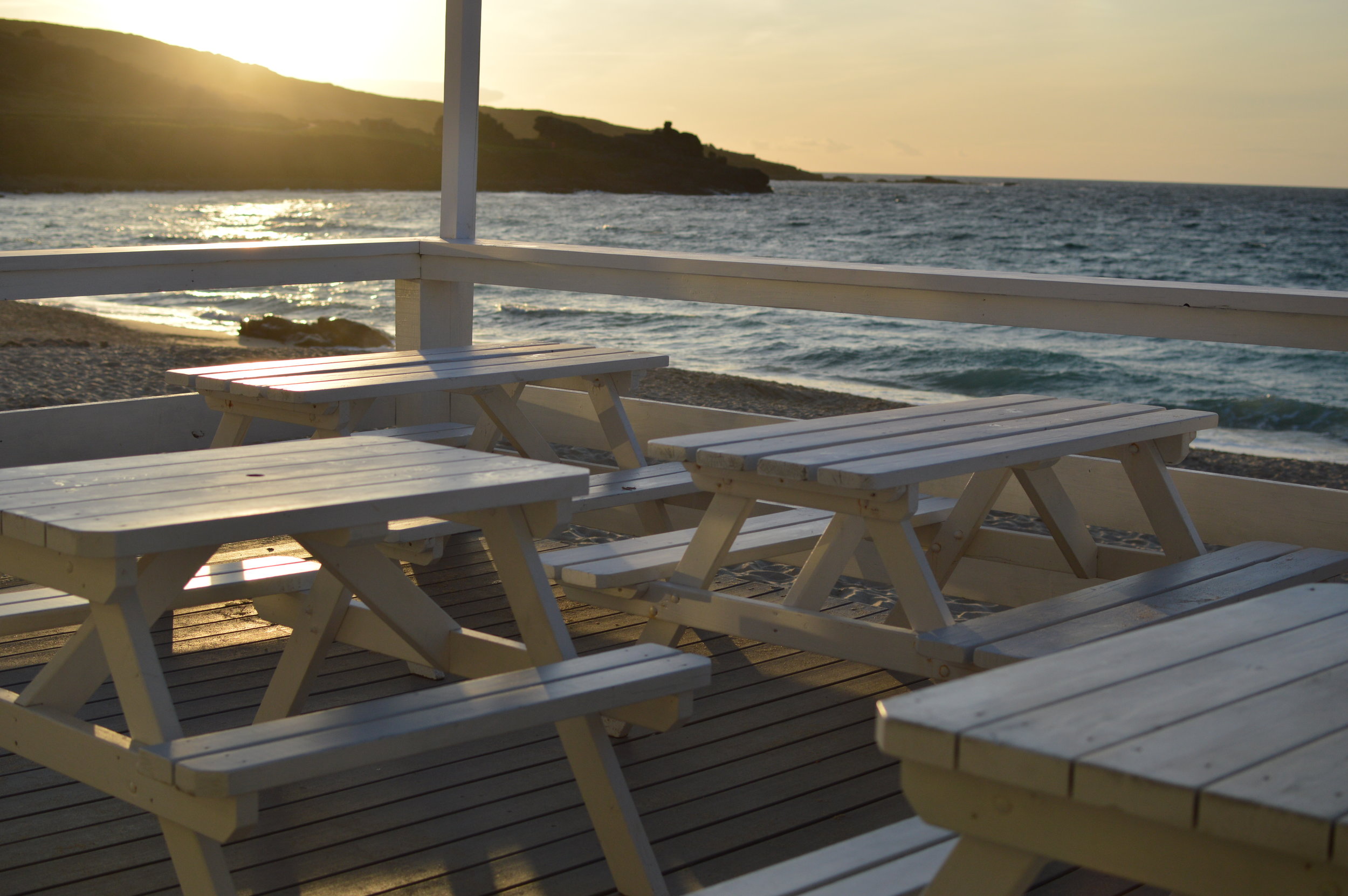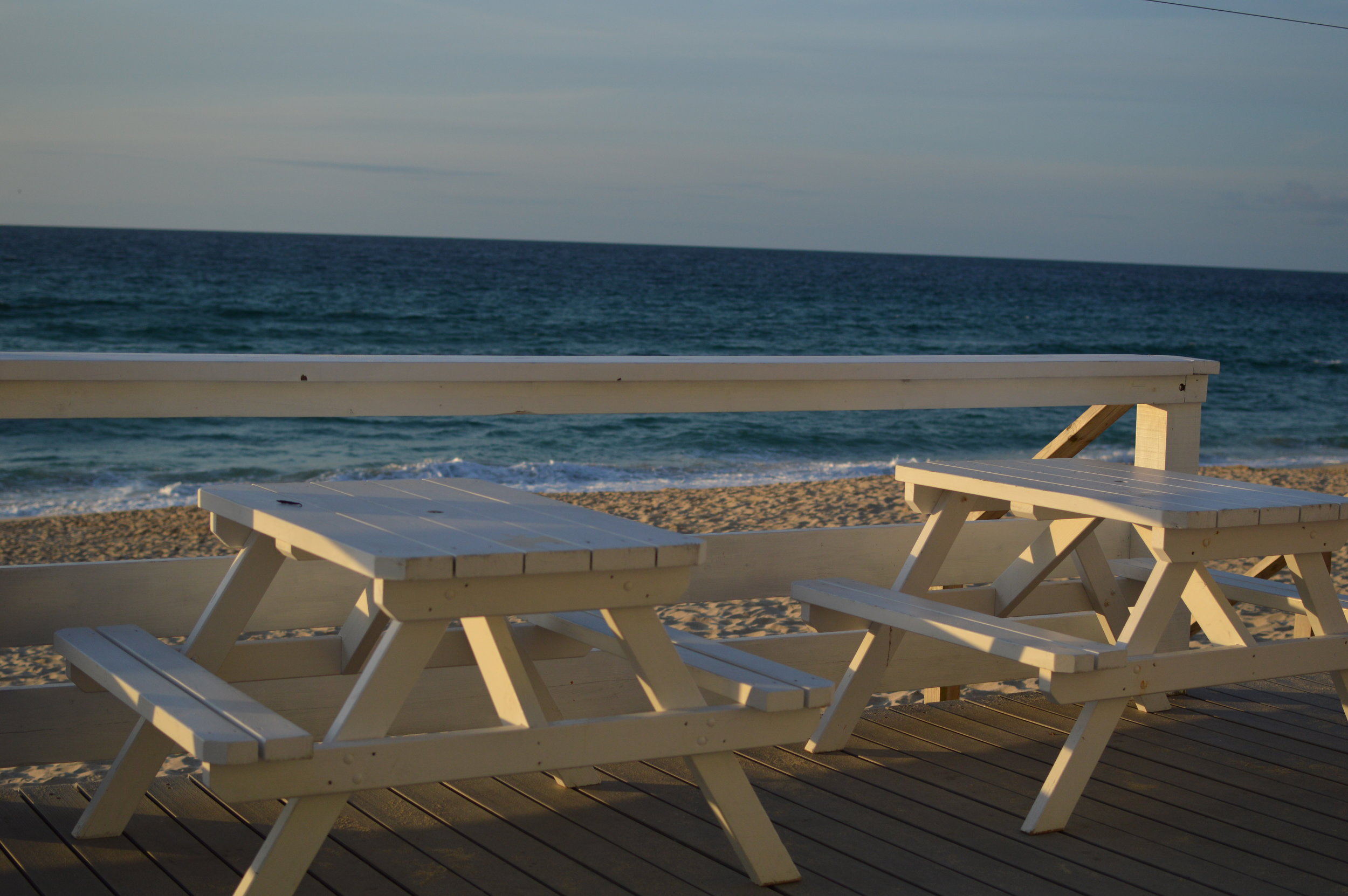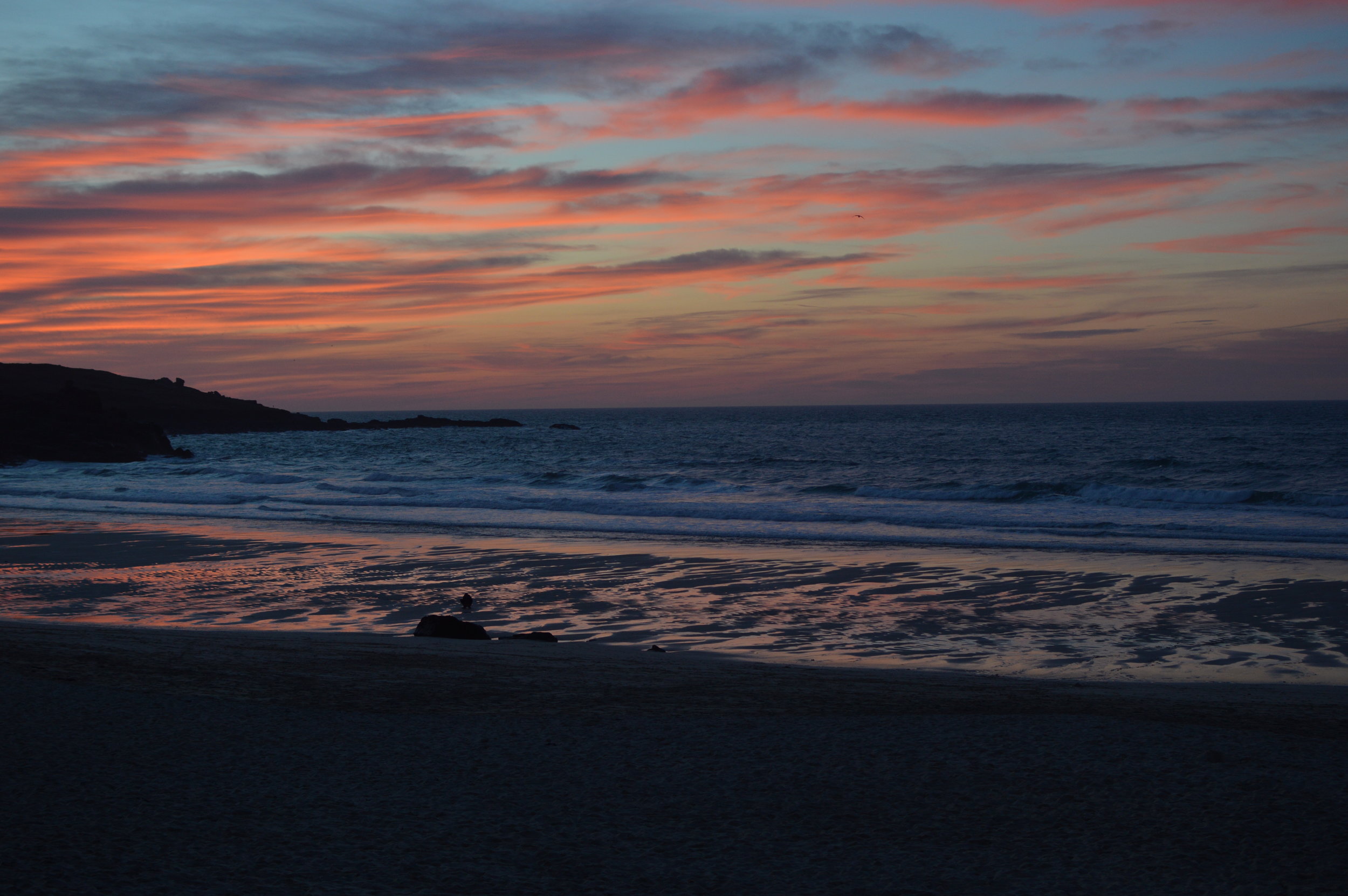 Scarlet wines - Lelant
On numerous occasions I have stopped at Scarlet's for a pot of tea and breakfast. You'll notice that Scarlet's always has a wonderful selection of art work displayed throughout the cafe. The staff always provide a warm and welcoming service creating a relaxed atmosphere. It's located at the edge of Lelant, on the way to St Ives, benefitting from a more tranquil setting. With a selection of teas and coffees available and a delicious breakfast menu, it's the perfect place to start the day or for a mid morning catch up.I recommend the Cinnamon toast served with honey, the porridge which was served with apple and honey or the baked eggs with feta.
This reminds me I'm yet to try the wine.. I think a wine evening will be on the list for my next trip.
Amelie's - Porthleven
The first time I saw Amelie's was when a beautiful bride was stood outside being photographed. This led to my curiosity as to what's inside. Over the Christmas period we booked in for lunch. I was not disappointed, it was better than the image I had in mind. The staff are so friendly and helpful and the decor is so "Cornwall". It's hard not to over indulge when you are ordering from their menu. I had the pleasure of visiting Amelie's on Easter Sunday and it was perfect. They had a great three piece jazz band who did a wonderful job at creating a warm vibe. I actually compared the music at the time to the bands on arrival to a fancy hotel abroad.
G&T's were ordered all round - we had earned them after a long coastal walk. We took advantage of the 3 course offer they had on. I started with a french onion soup, followed by the Spring linguine and finished with a trio of desert (this wasn't actually an option but they all sounded so good we decided to share).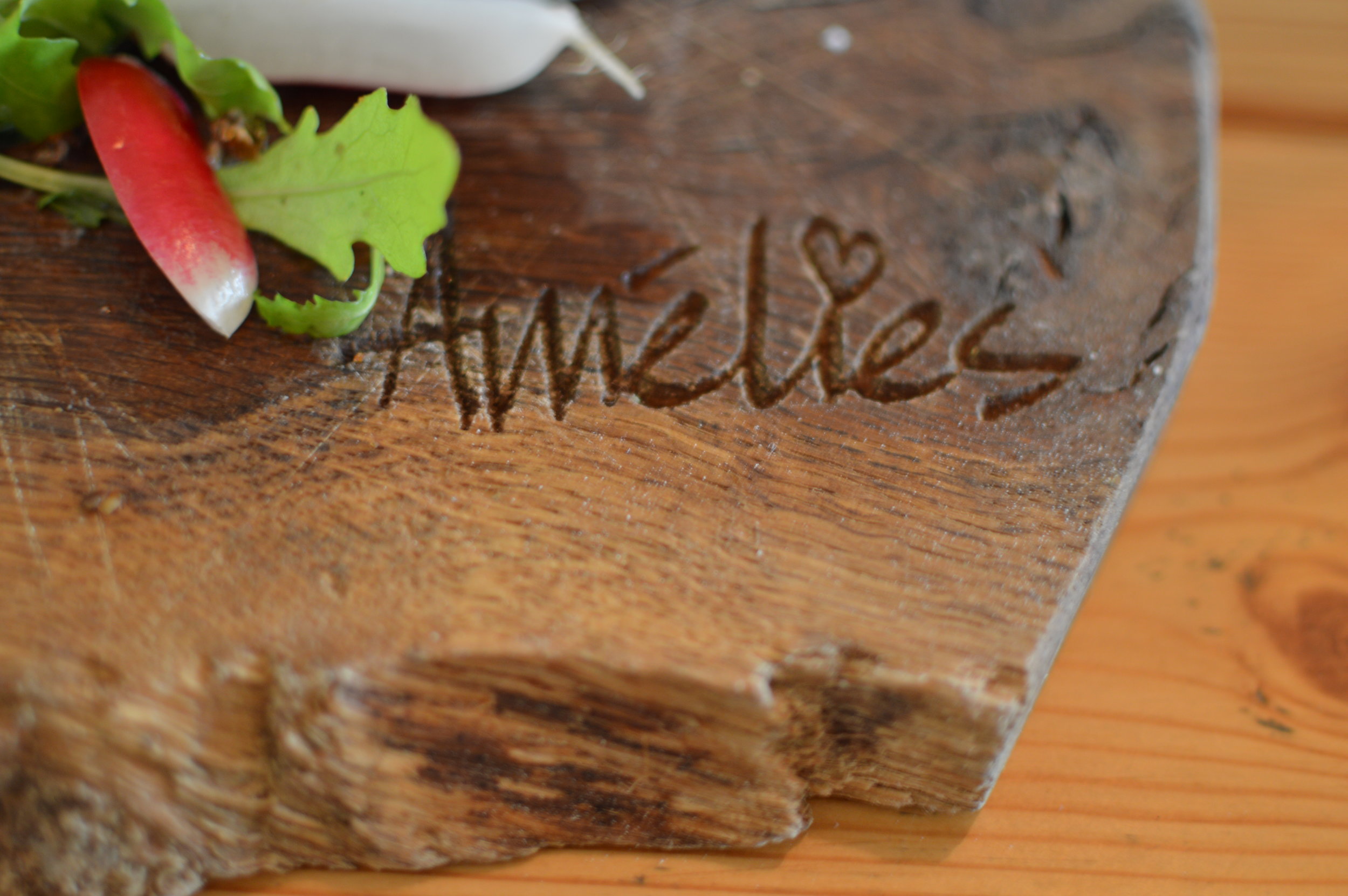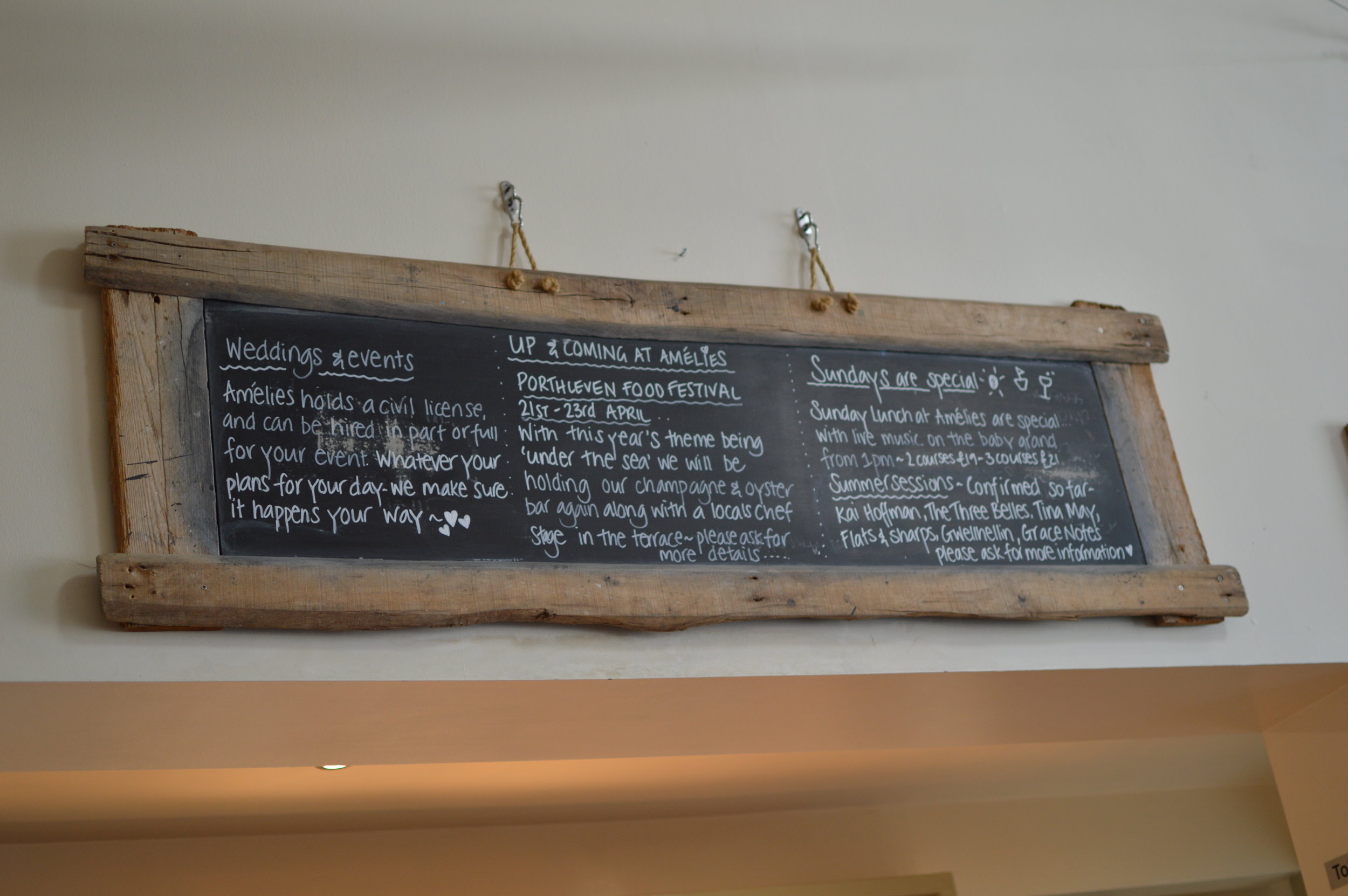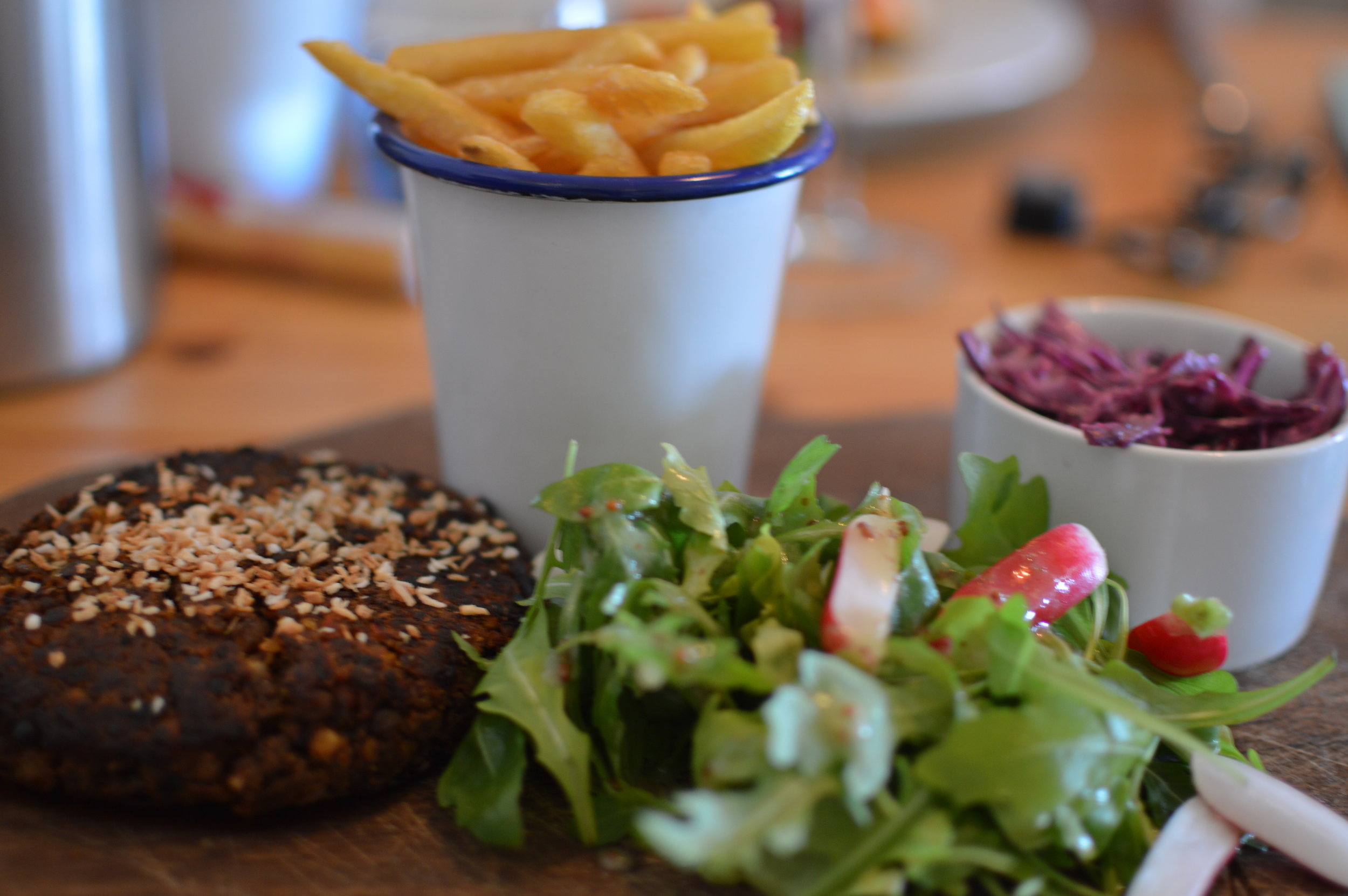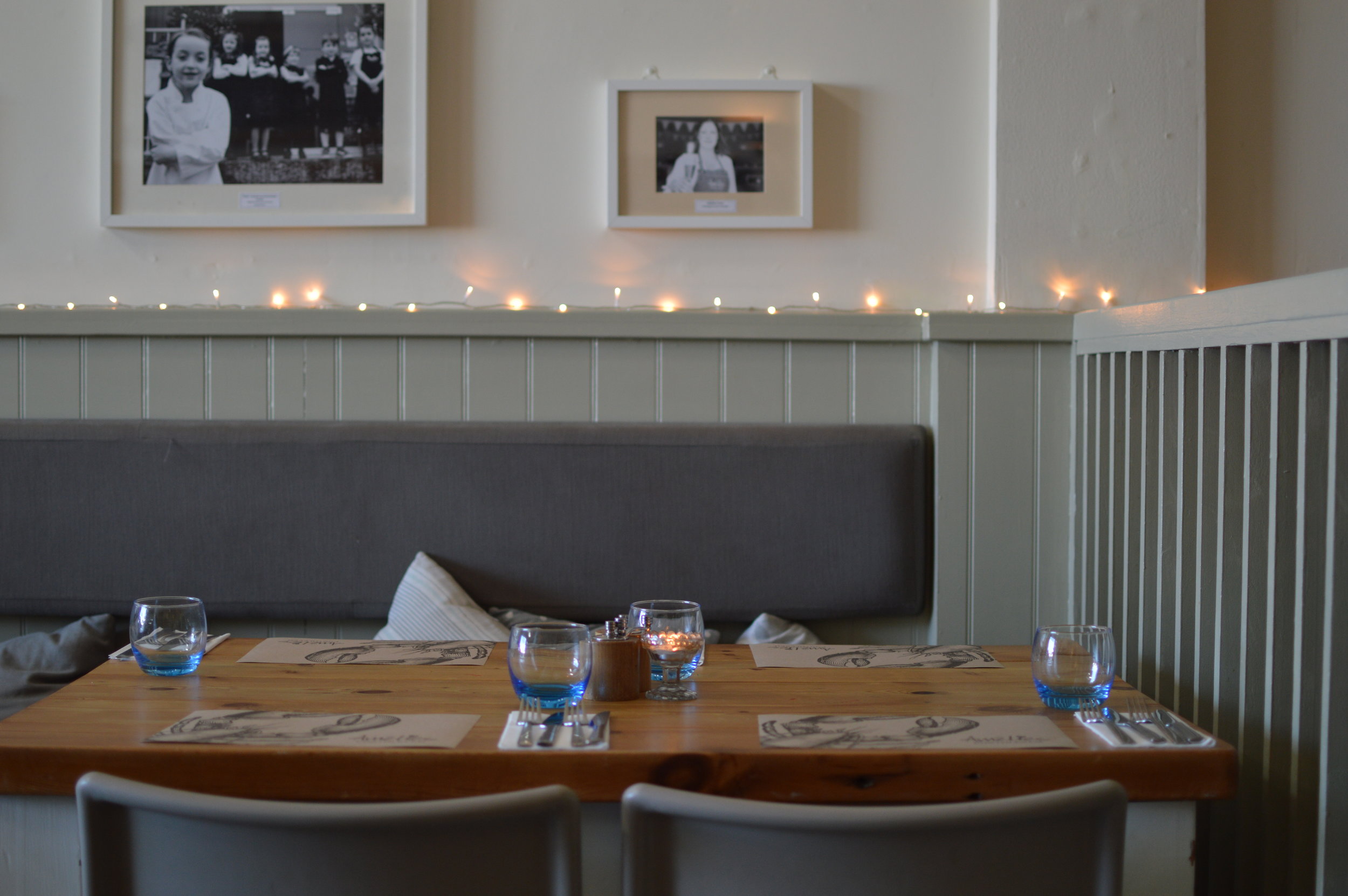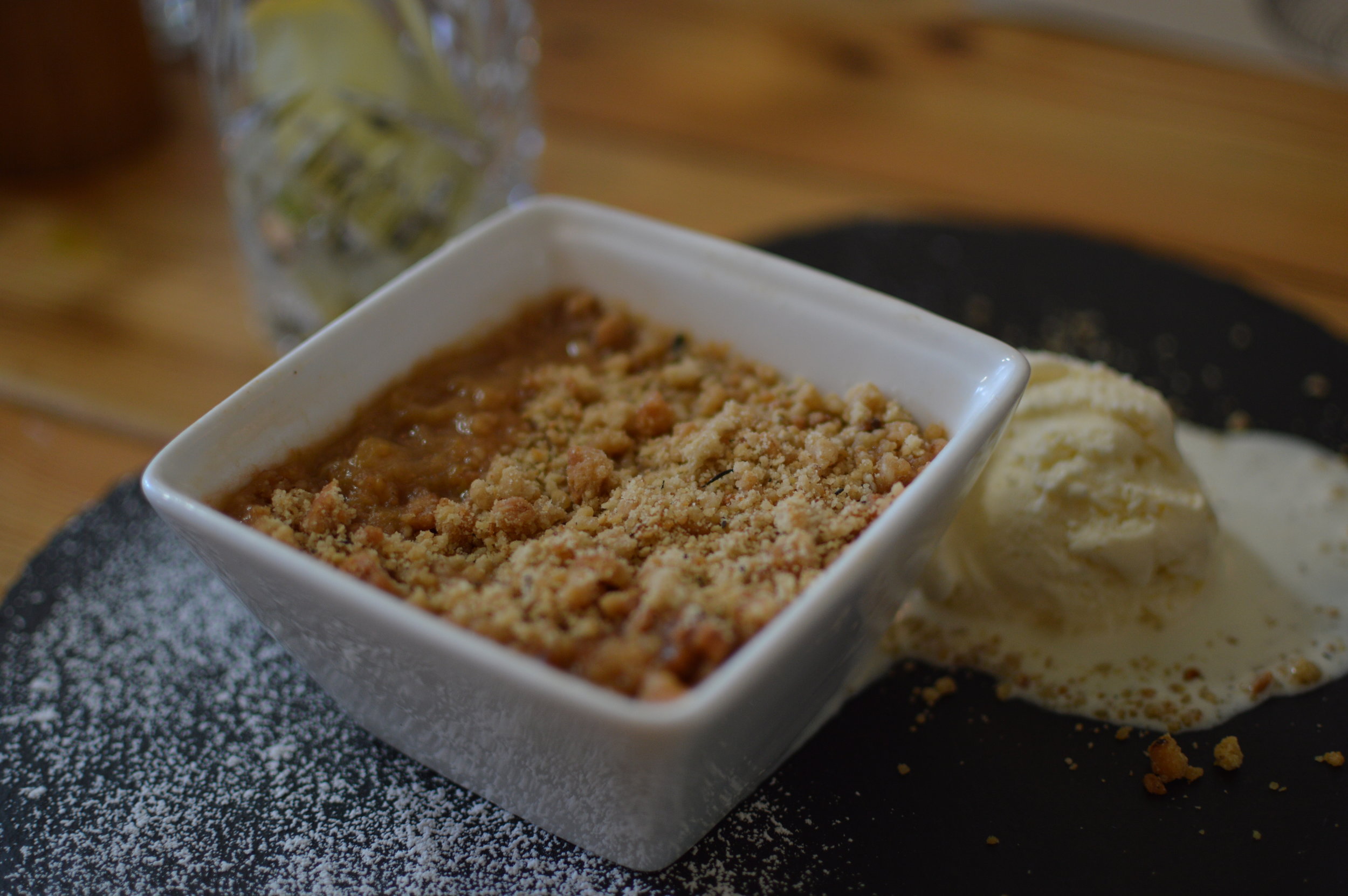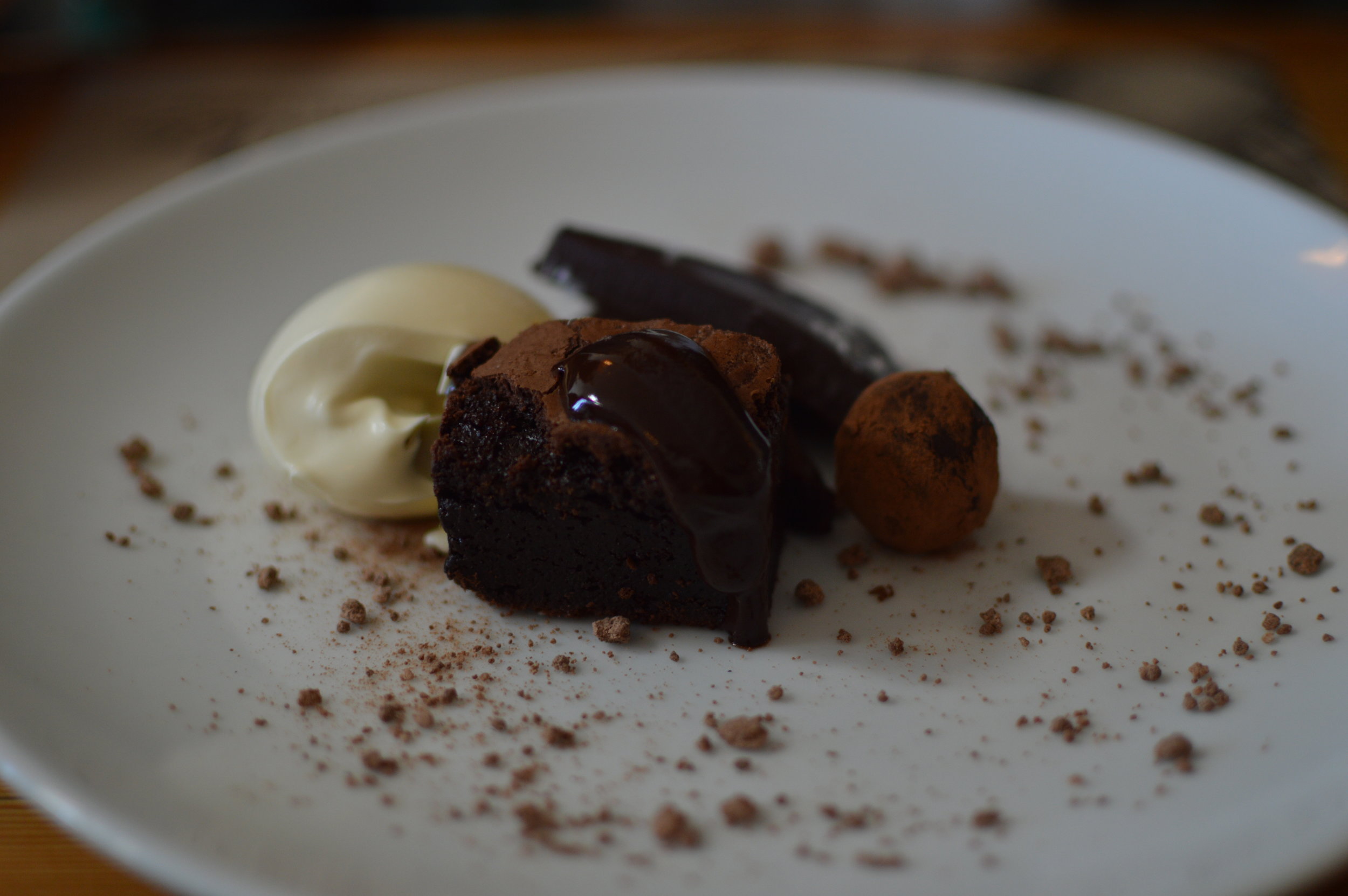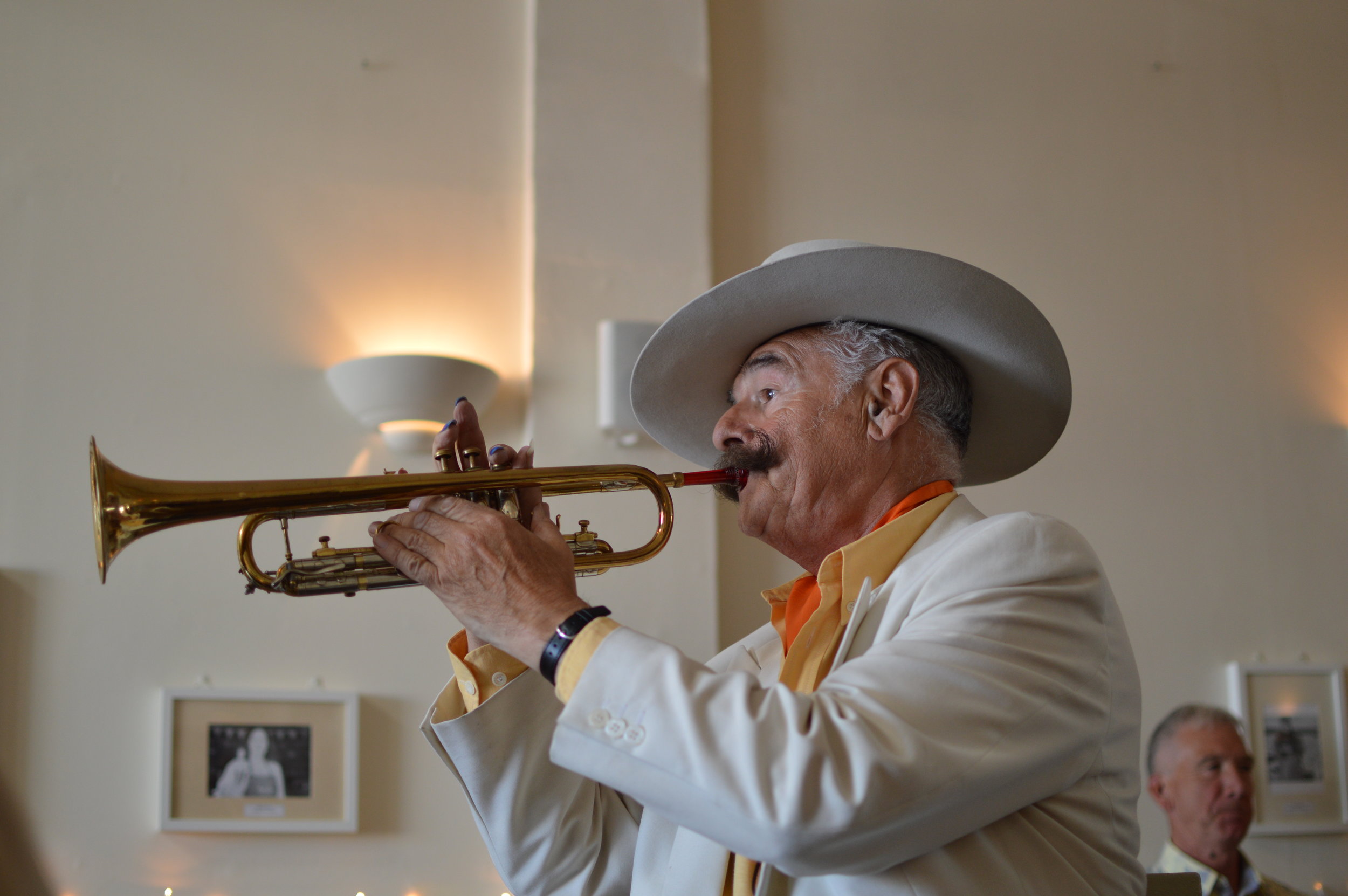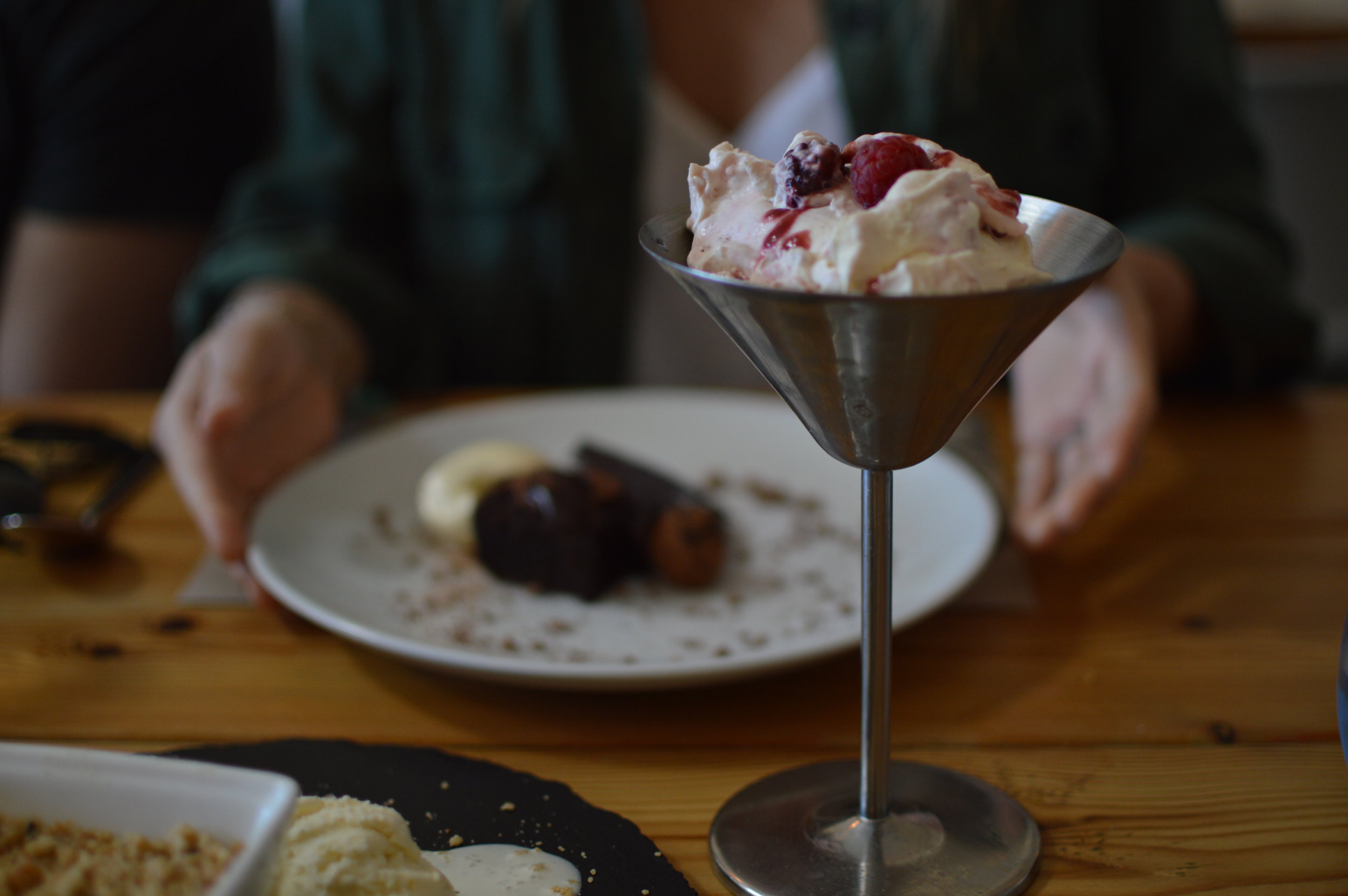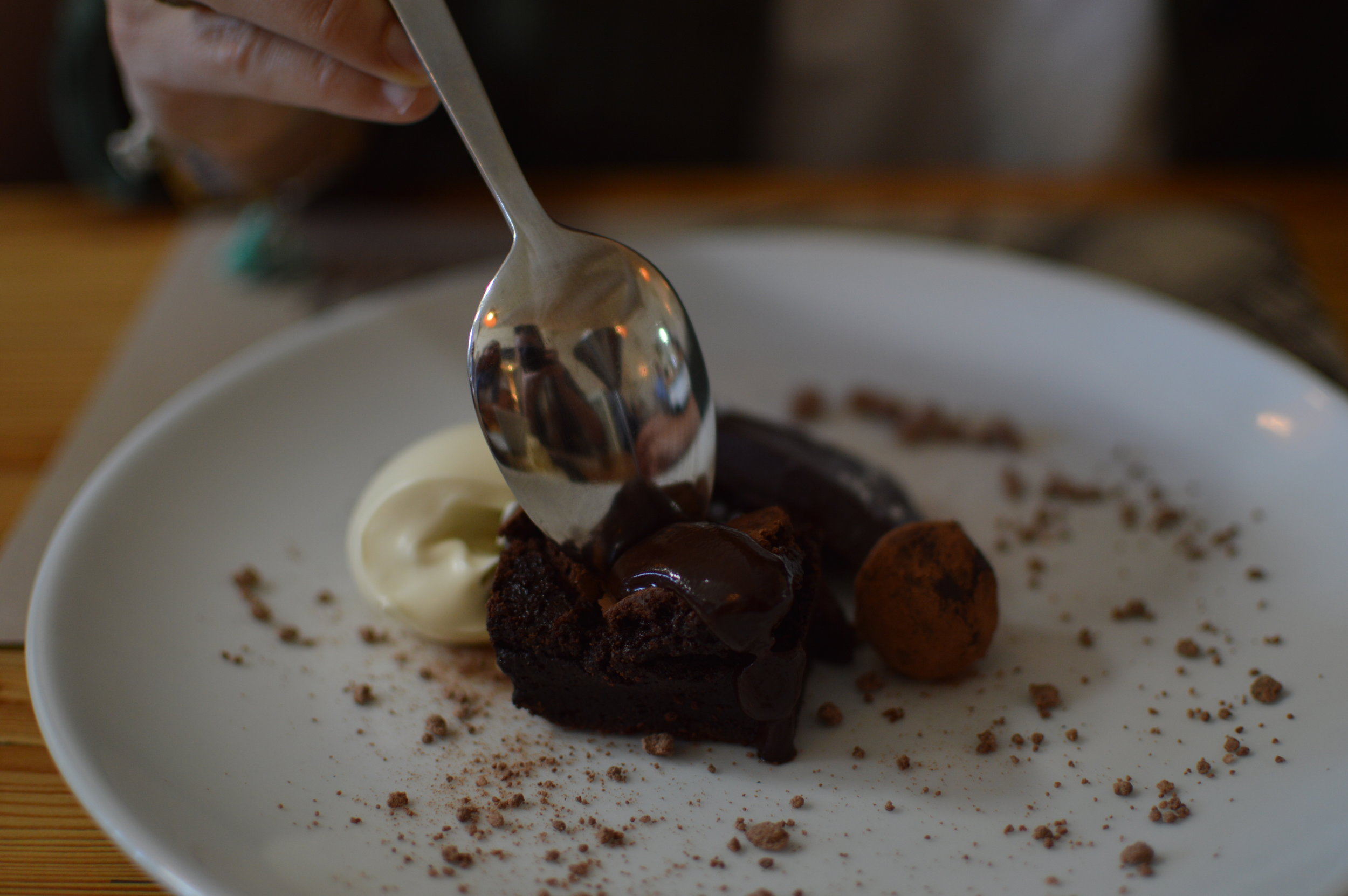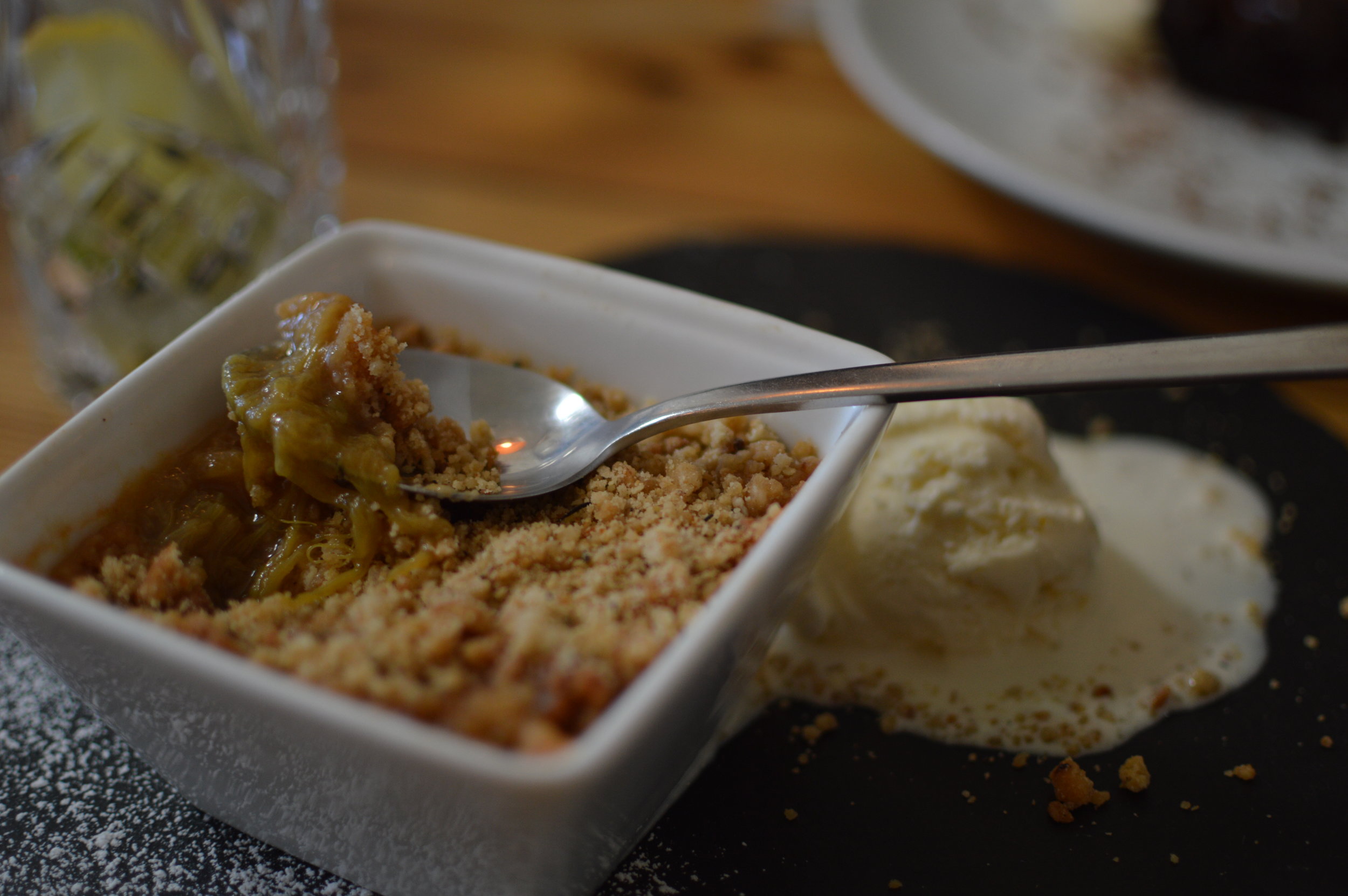 Rock pool cafe - Mousehole
Yes this is in Cornwall and not Greece! I think the pictures speak for themselves. I've visited the Rock Pool cafe twice now and both times I've fallen in love. It's located beautifully and on a sunny day you just won't want to leave. In fact I'm sure people don't! My most recent visit was a prime example of this. After a little exploring around Mousehole we finished at the cafe. We actually got there before they had opened, we were so keen to get in, but this also meant we got to pick from every possible seat. We definitely picked the best seat! As we were soon due back for lunch we just had a cheeky cake. The selection of cakes are to die for. It was a beautiful blue day and we sat looking out to sea (on a clear day you can see St Michaels mount). The warmth of the sun was beaming down and we could see seals swimming below. This spot is so close to perfect, it's hard to leave.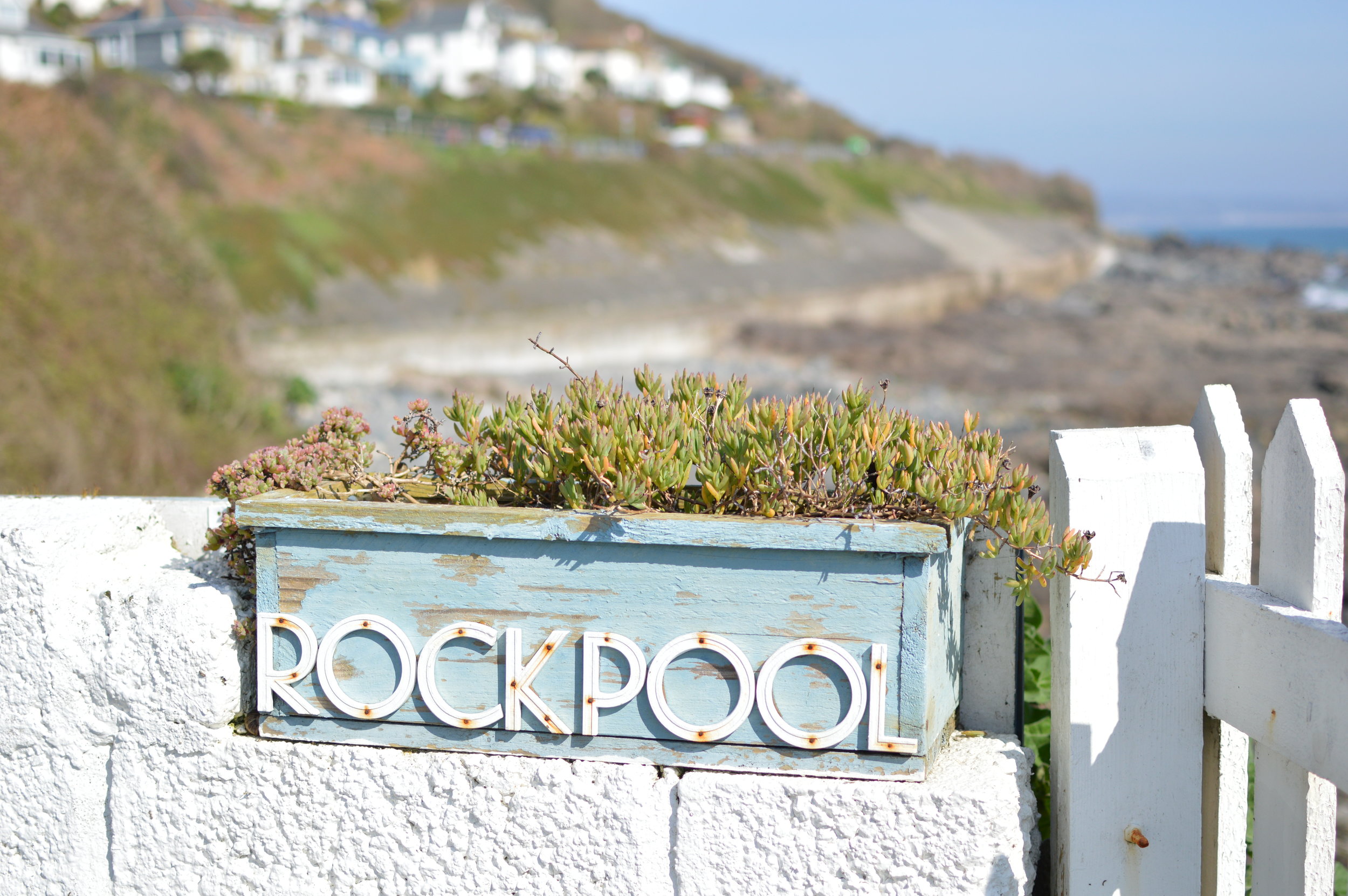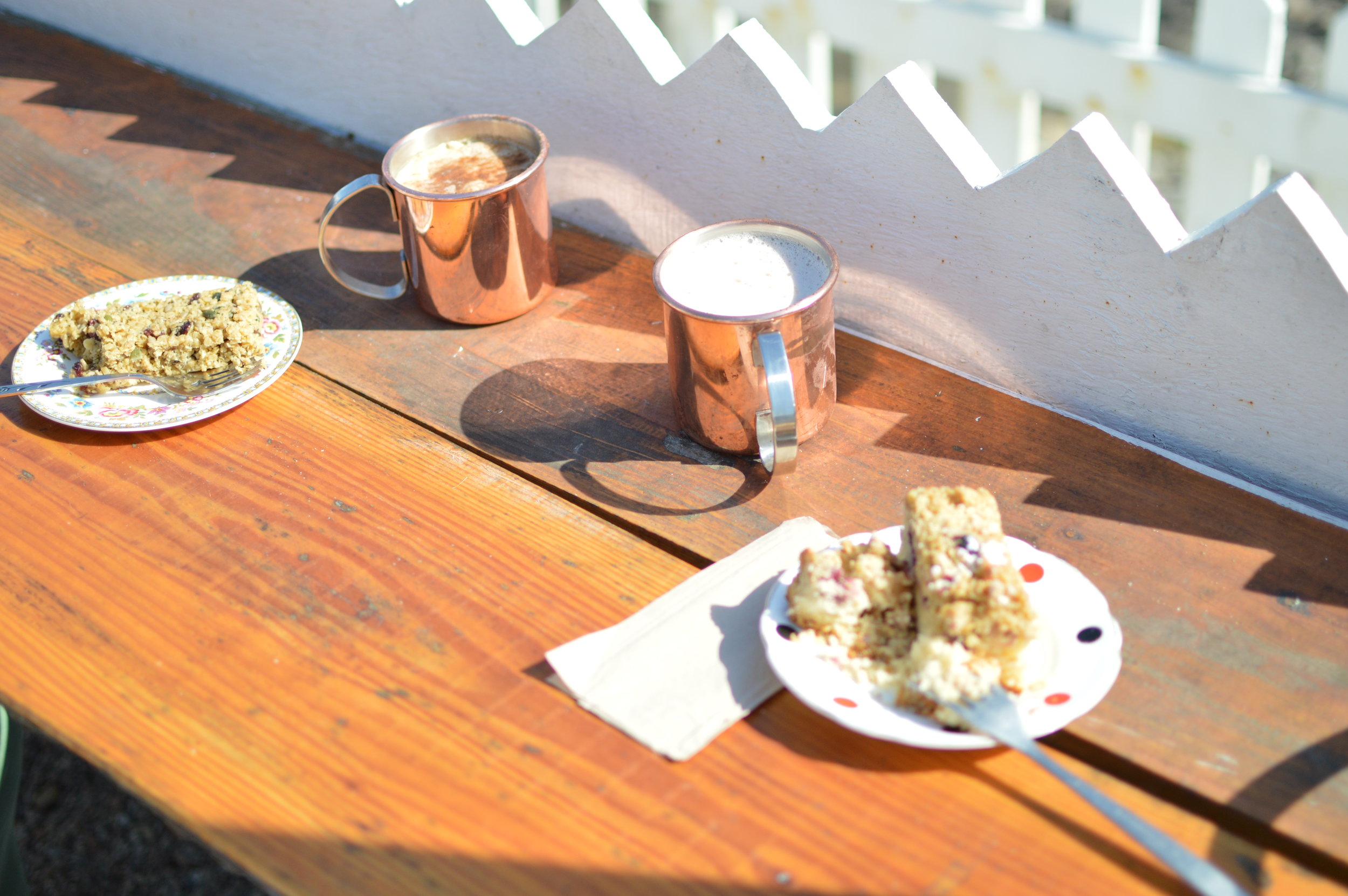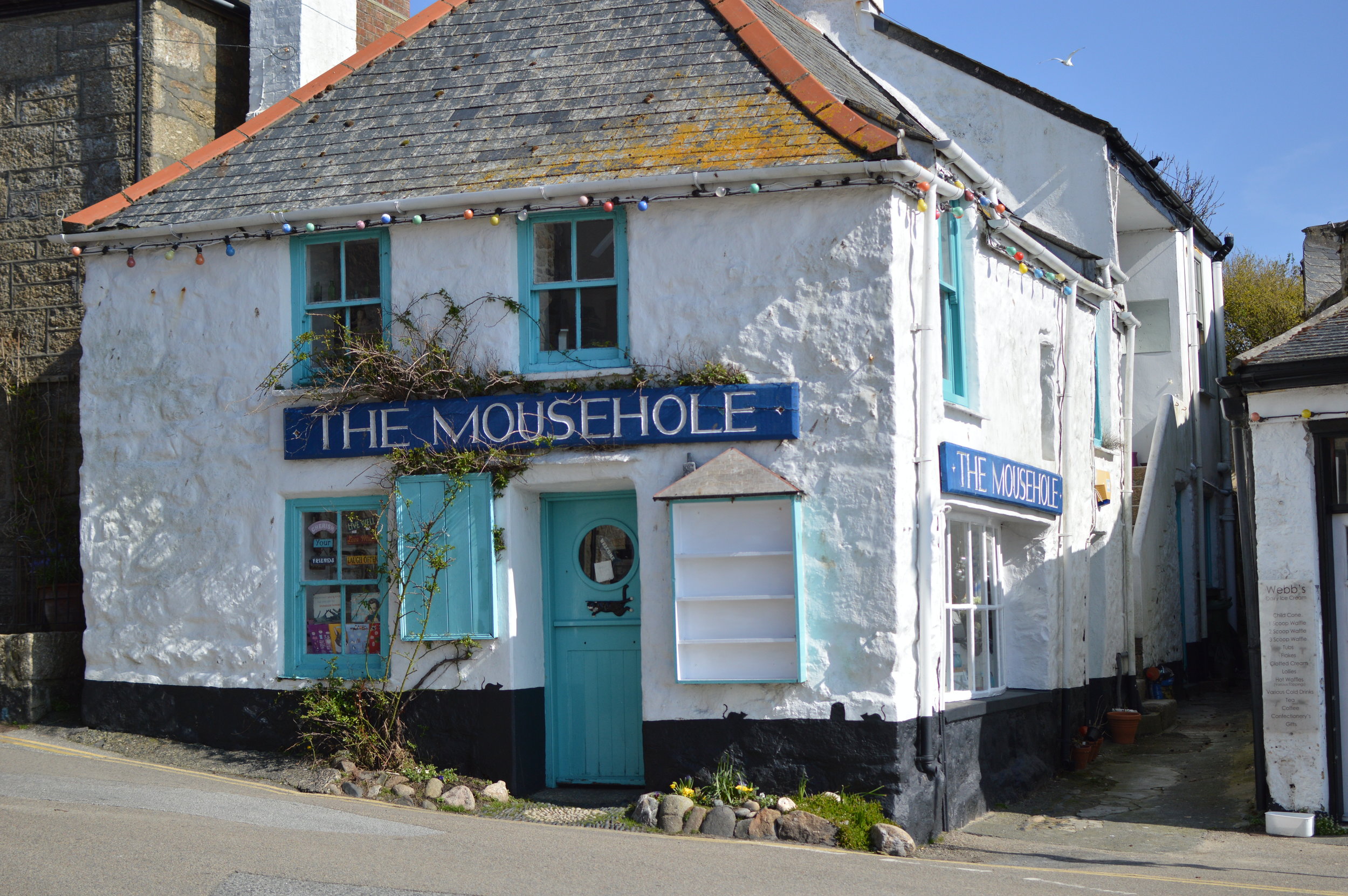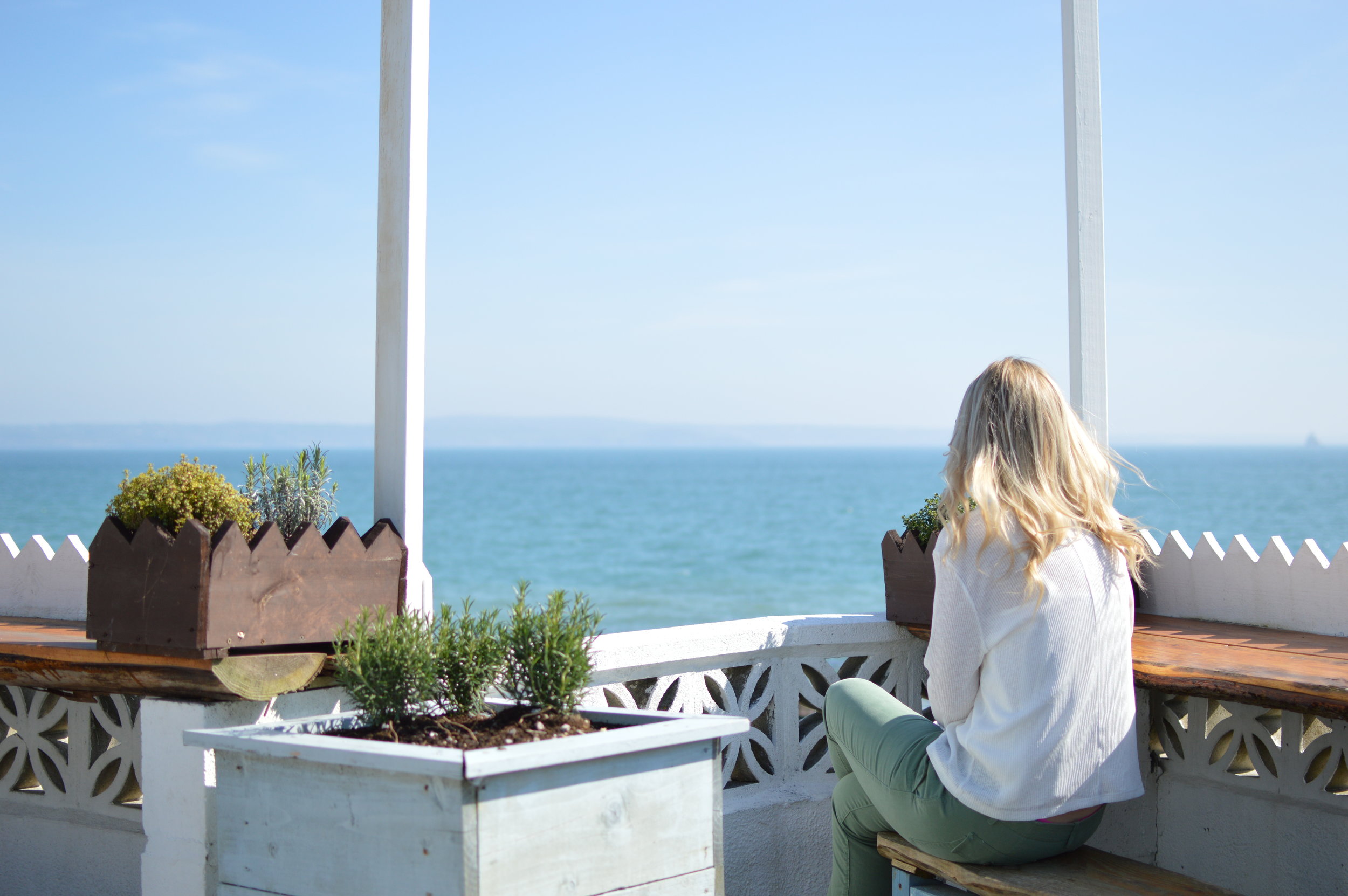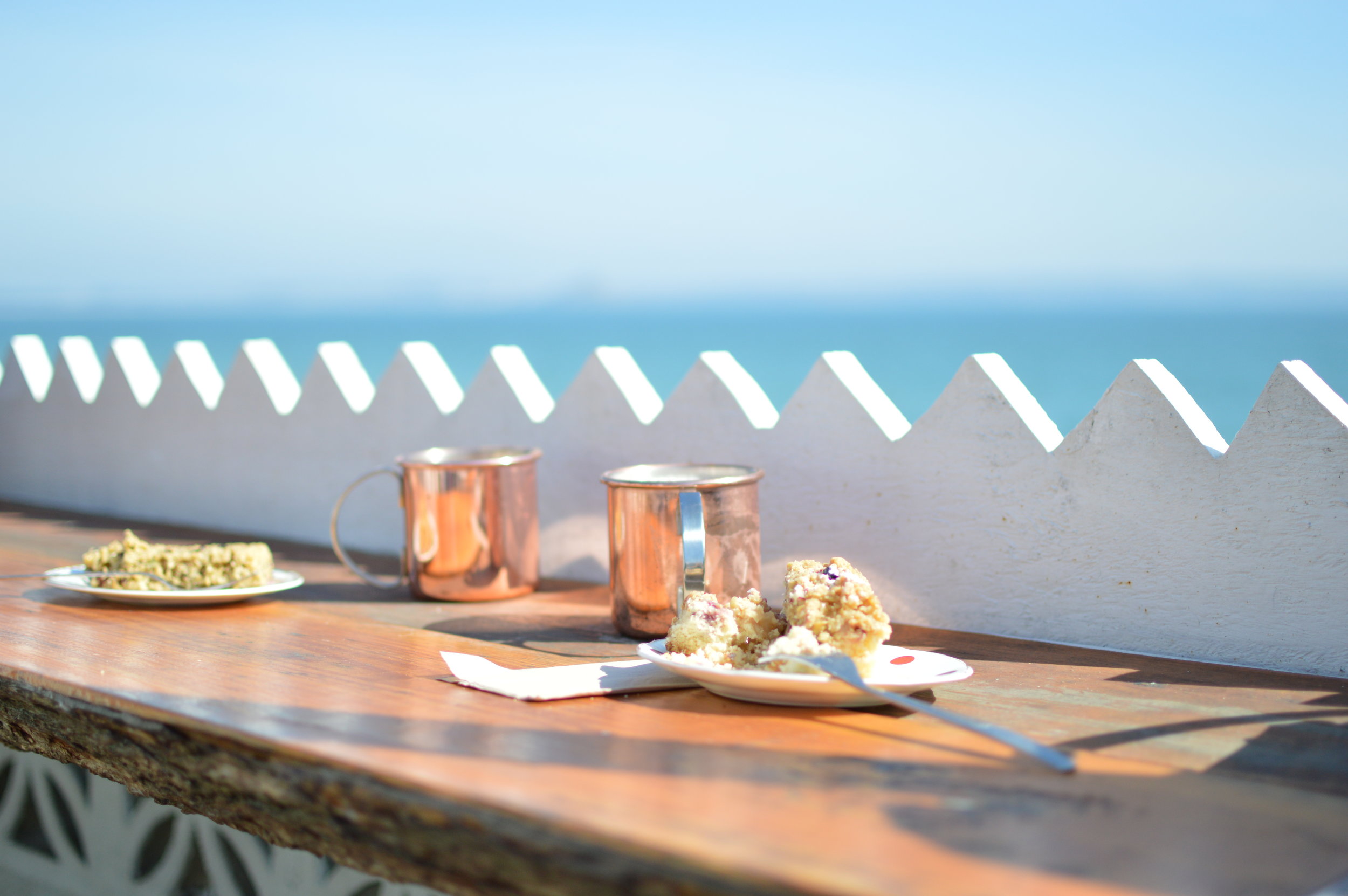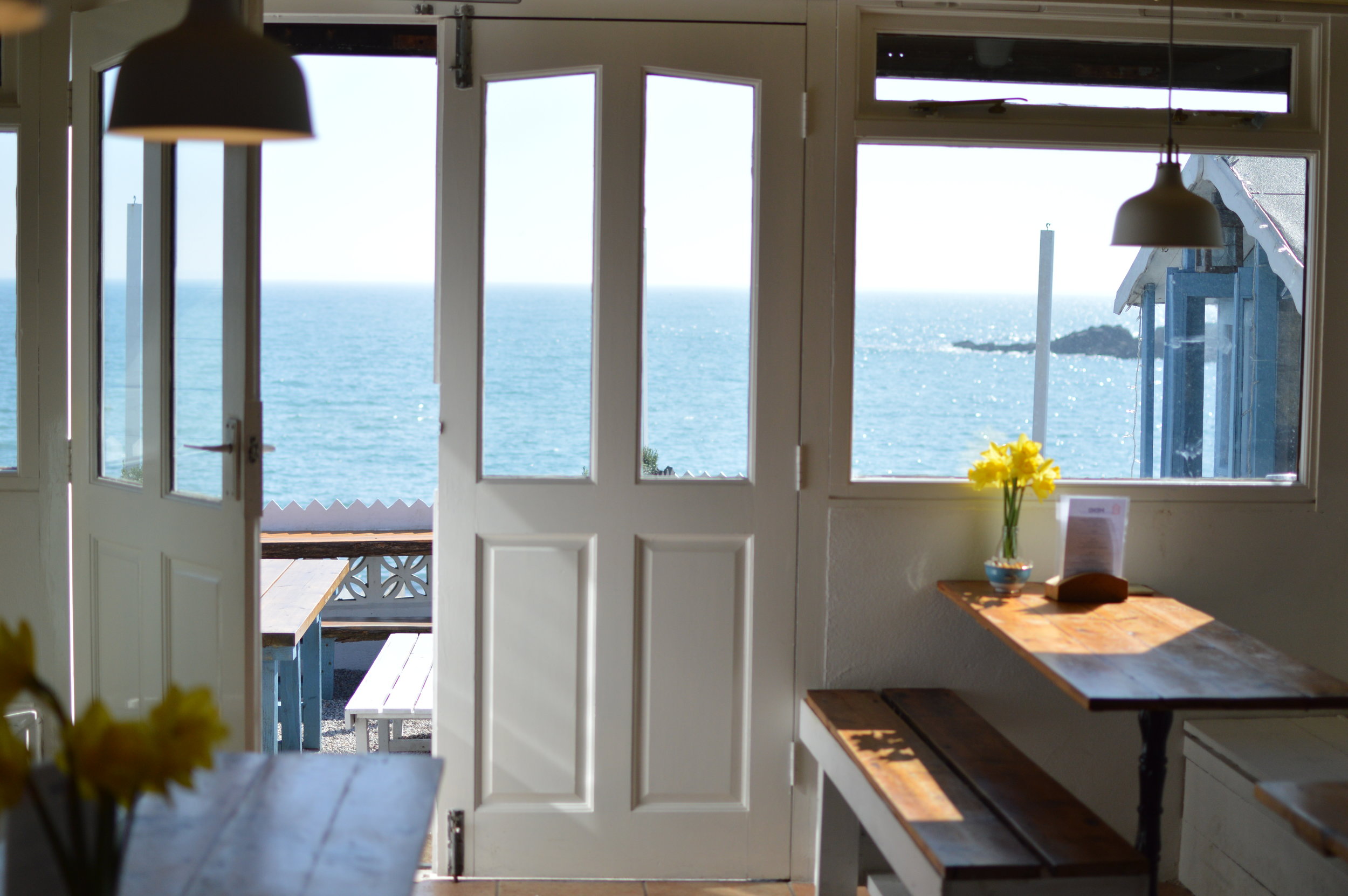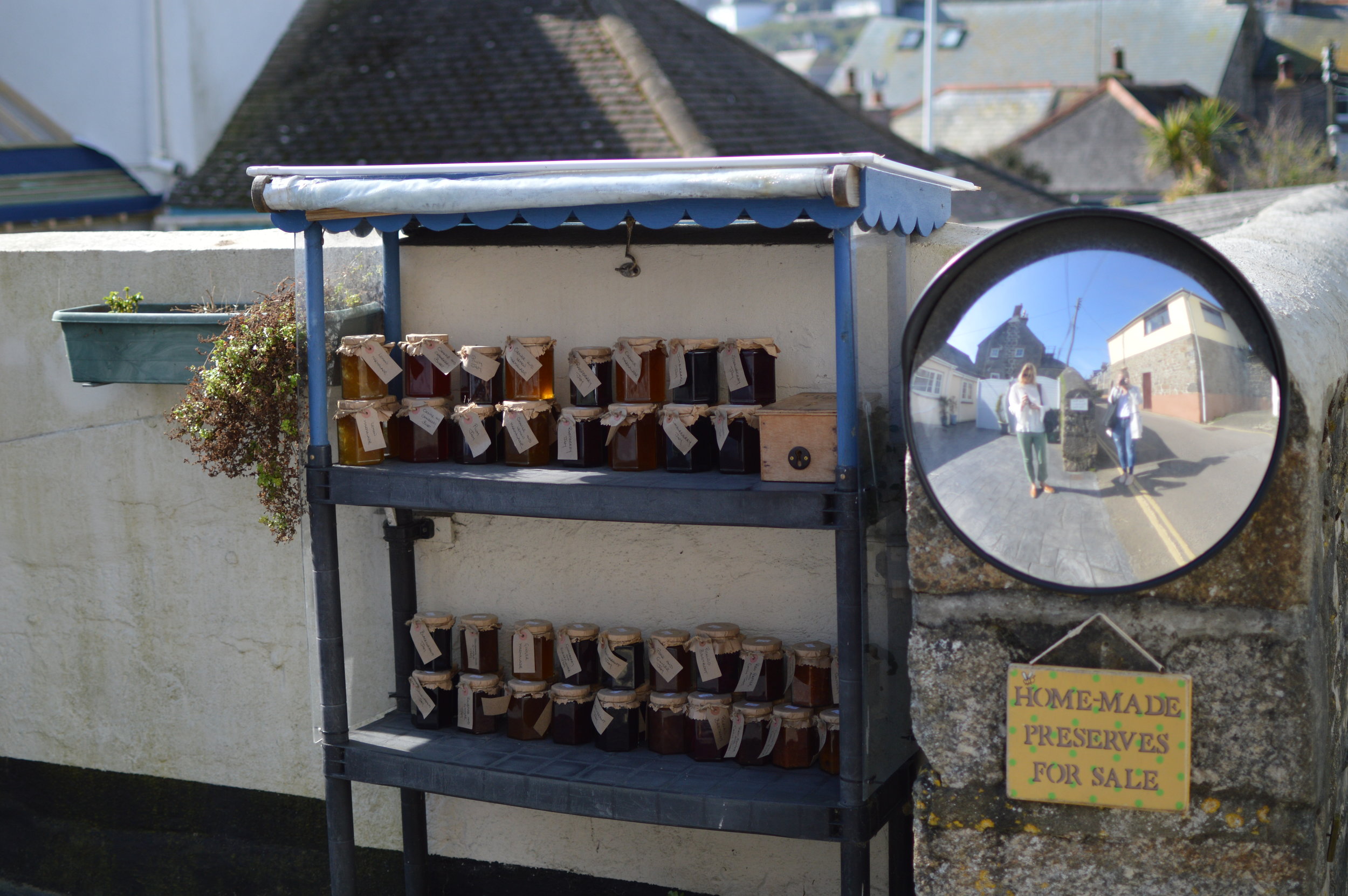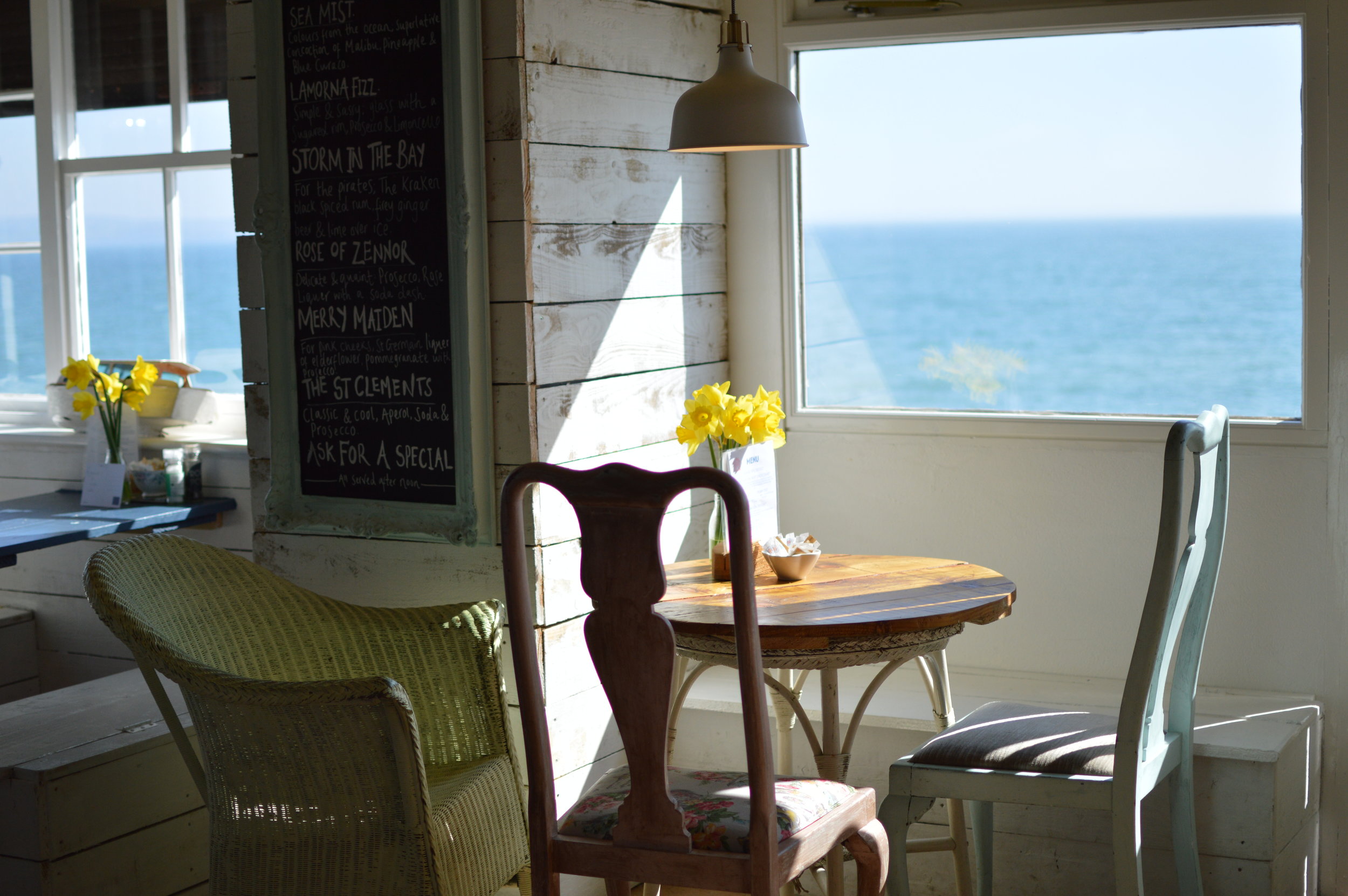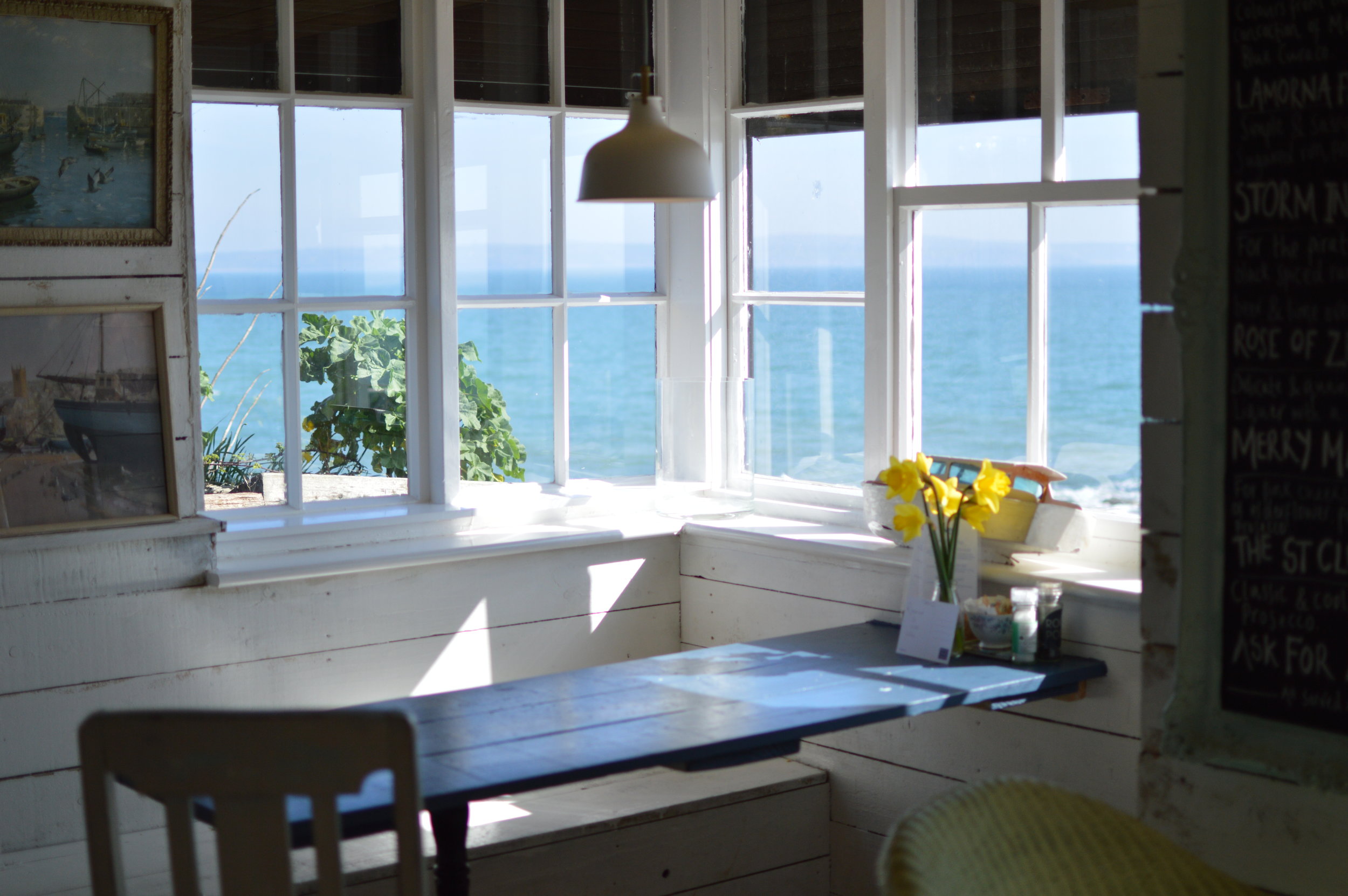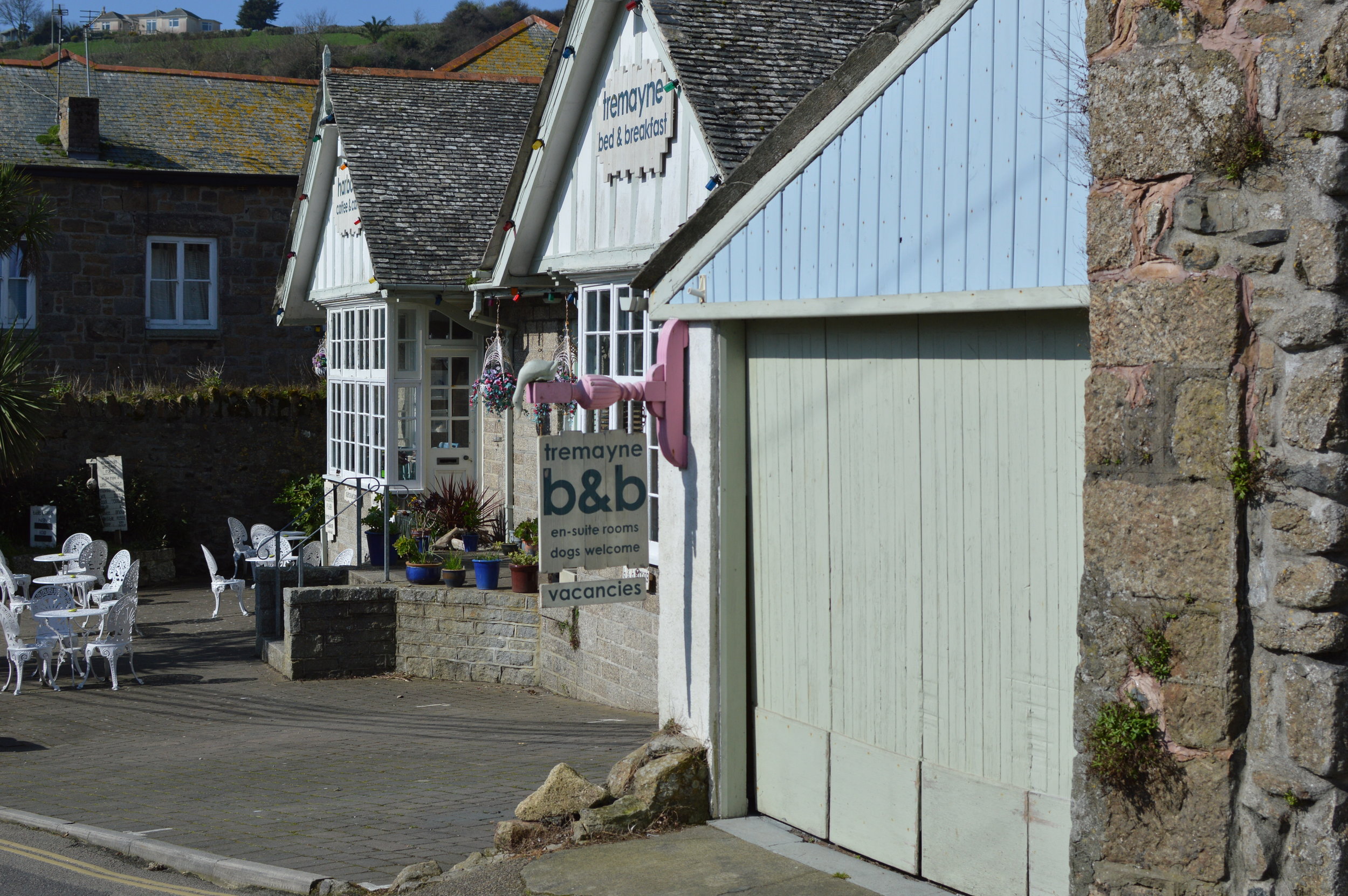 The Cornish barn (The Artist Residence) - Penzance
On a sunny Saturday in March we tried somewhere I hadn't eaten at before. We had booked a table inside but upon arrival we were given the option to eat outside as they had opened the garden early due to the glorious weather. Of course we chose to eat outside! I picked a Gin based cocktail called the garden cup, which consisted of Gin, lime, elderflower, apple and cucumber. It was so refreshing on such a warm day. For my lunch I opted for the buttermilk chicken burger (without the bun) served with chips and salad. The majority of the table chose the same and a couple of the salads. The food was delicious and I will definitely be returning! Once the food was consumed Leigh and I snuck off (again, I promise we aren't dodging the bills) to check out the interiors we had had a sneak preview of upon arrival and of course a photoshoot. If you are looking for a venue with a quirky interior then you will love this place.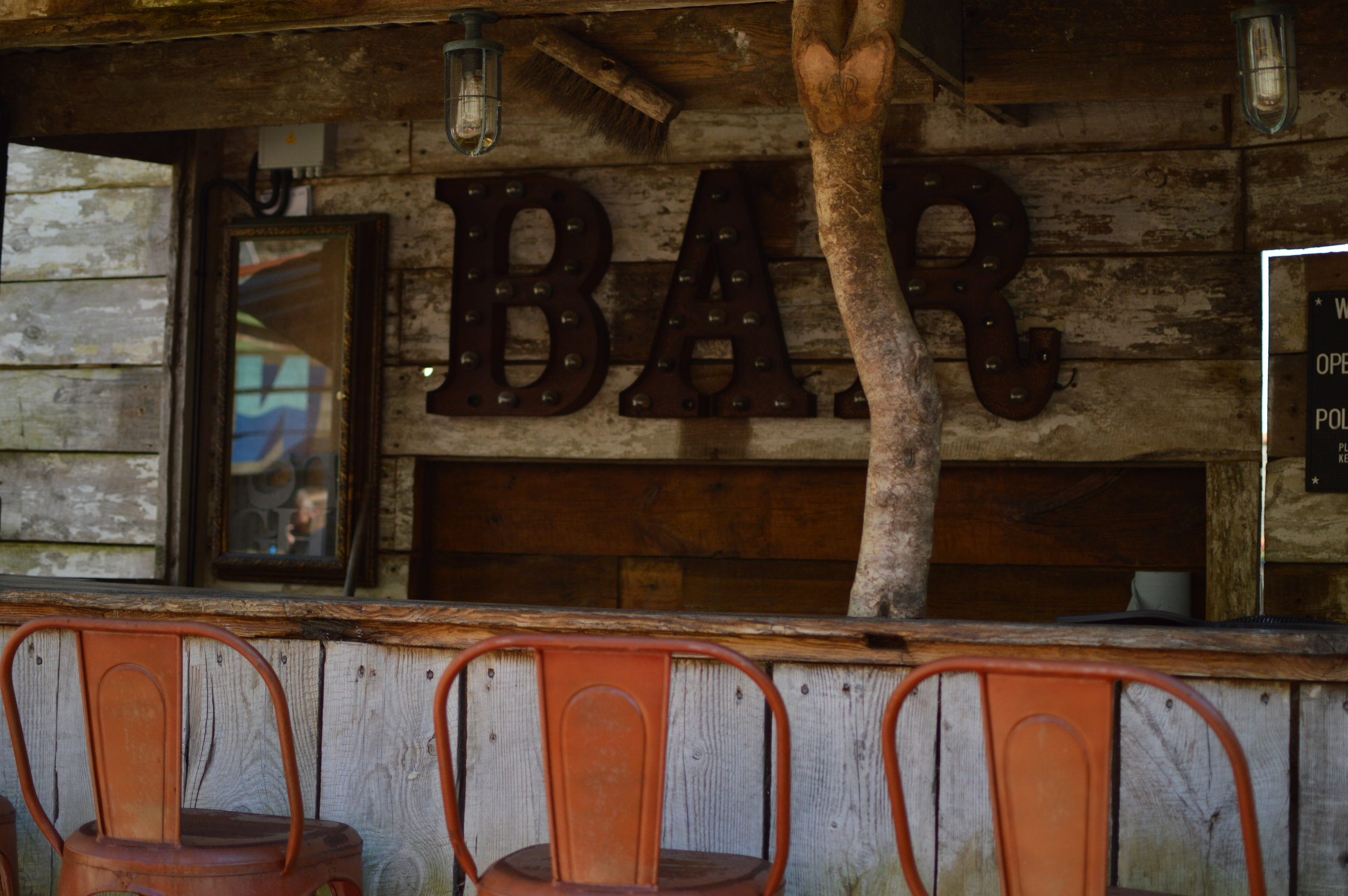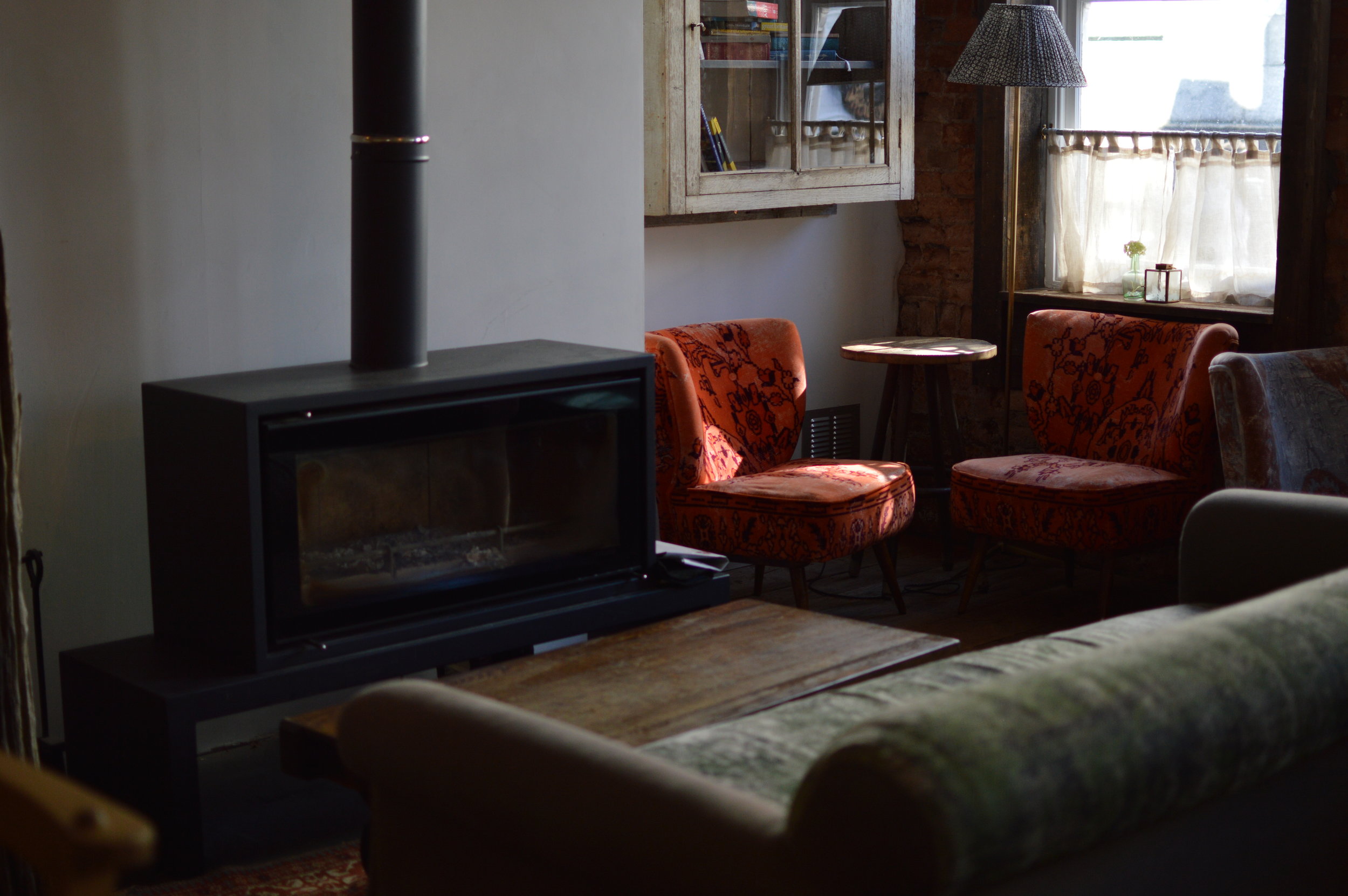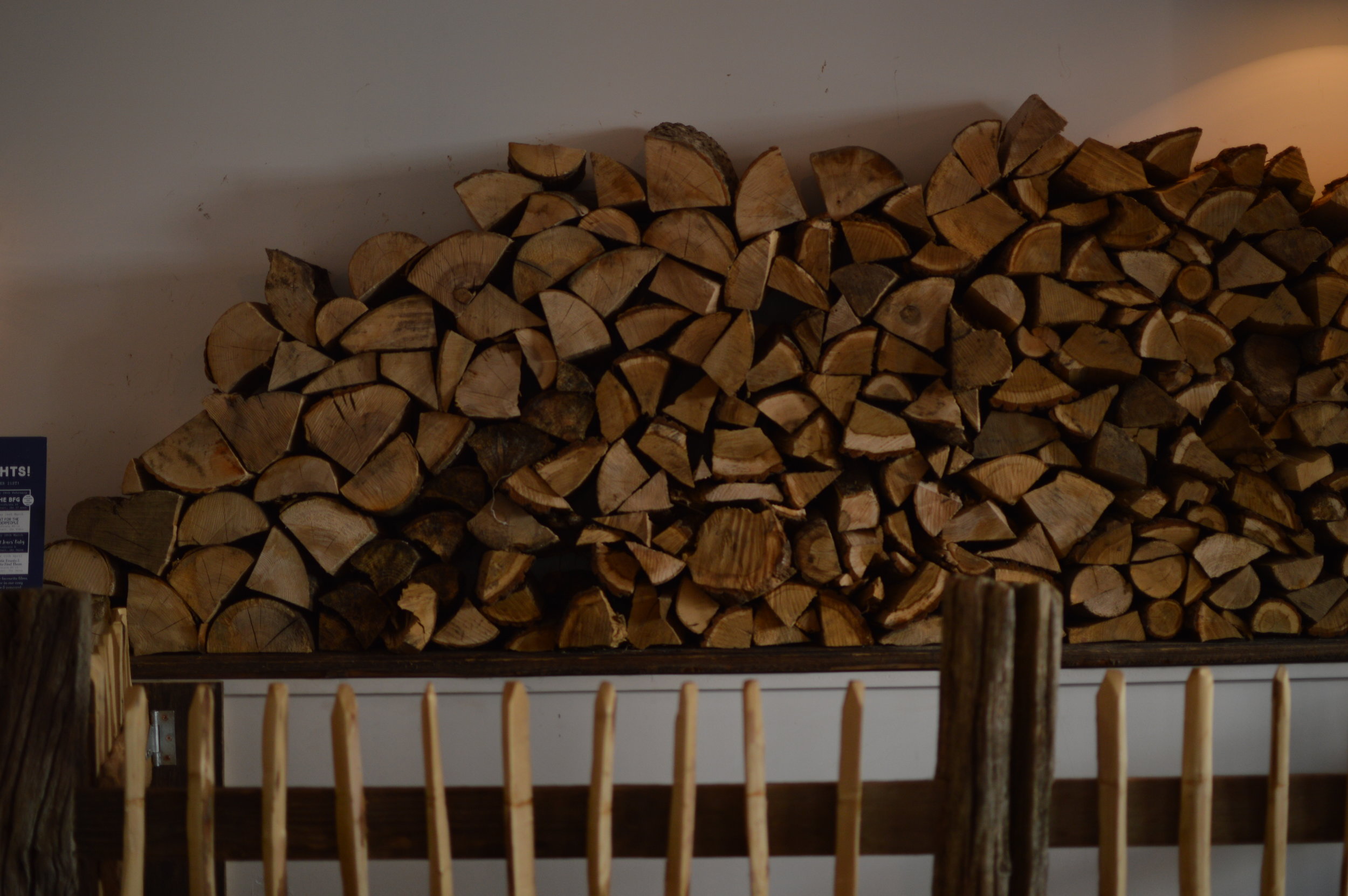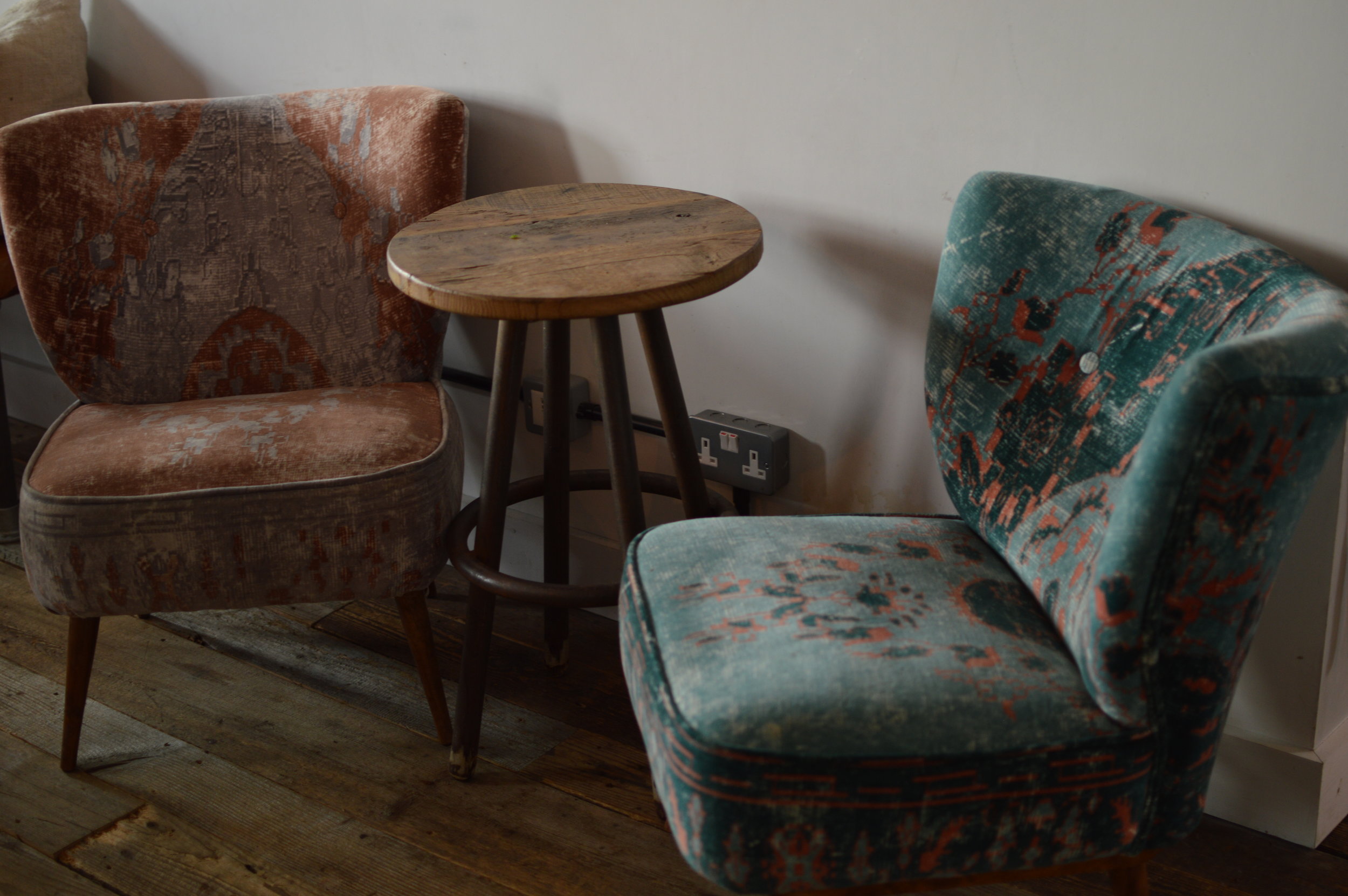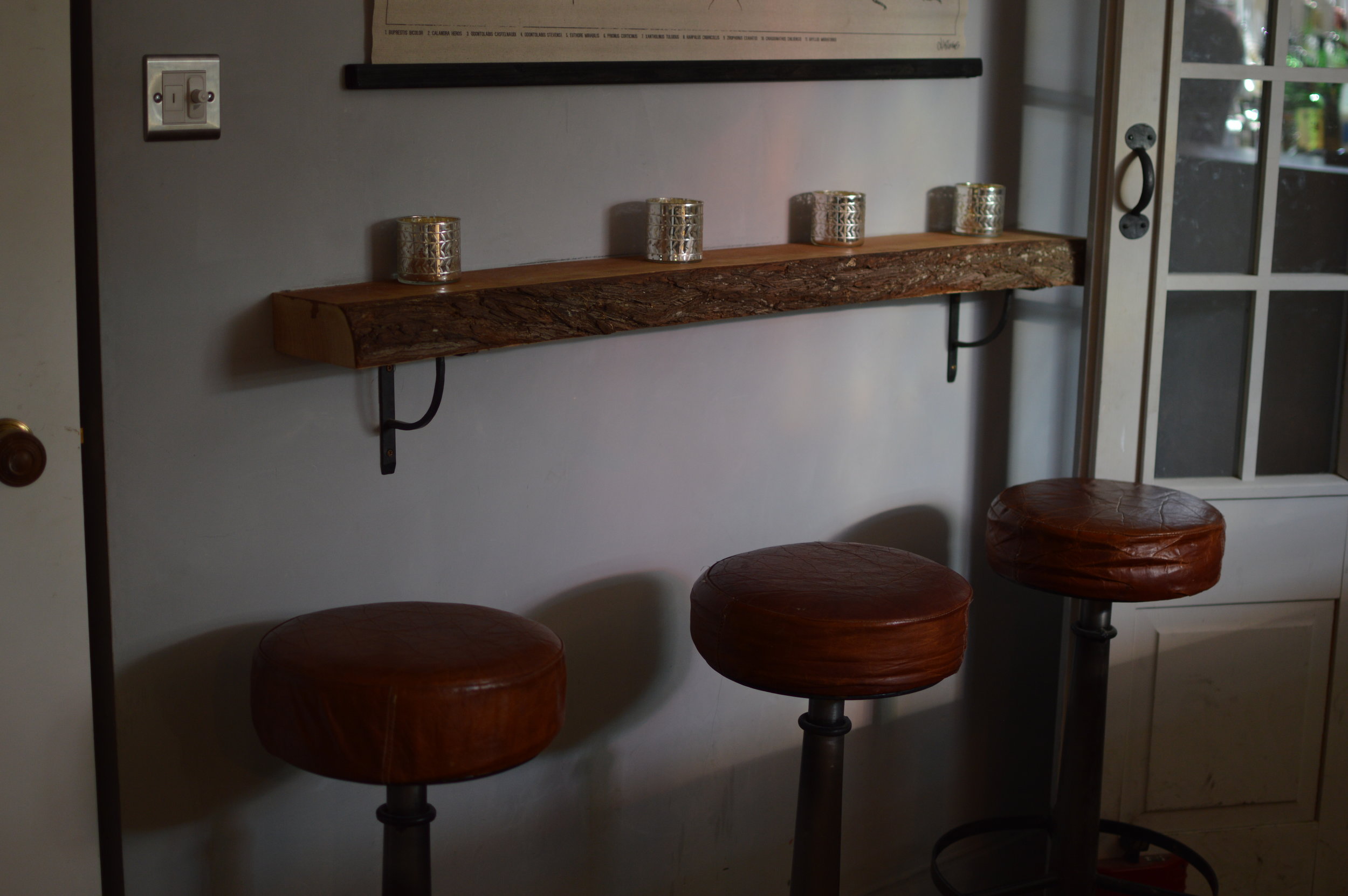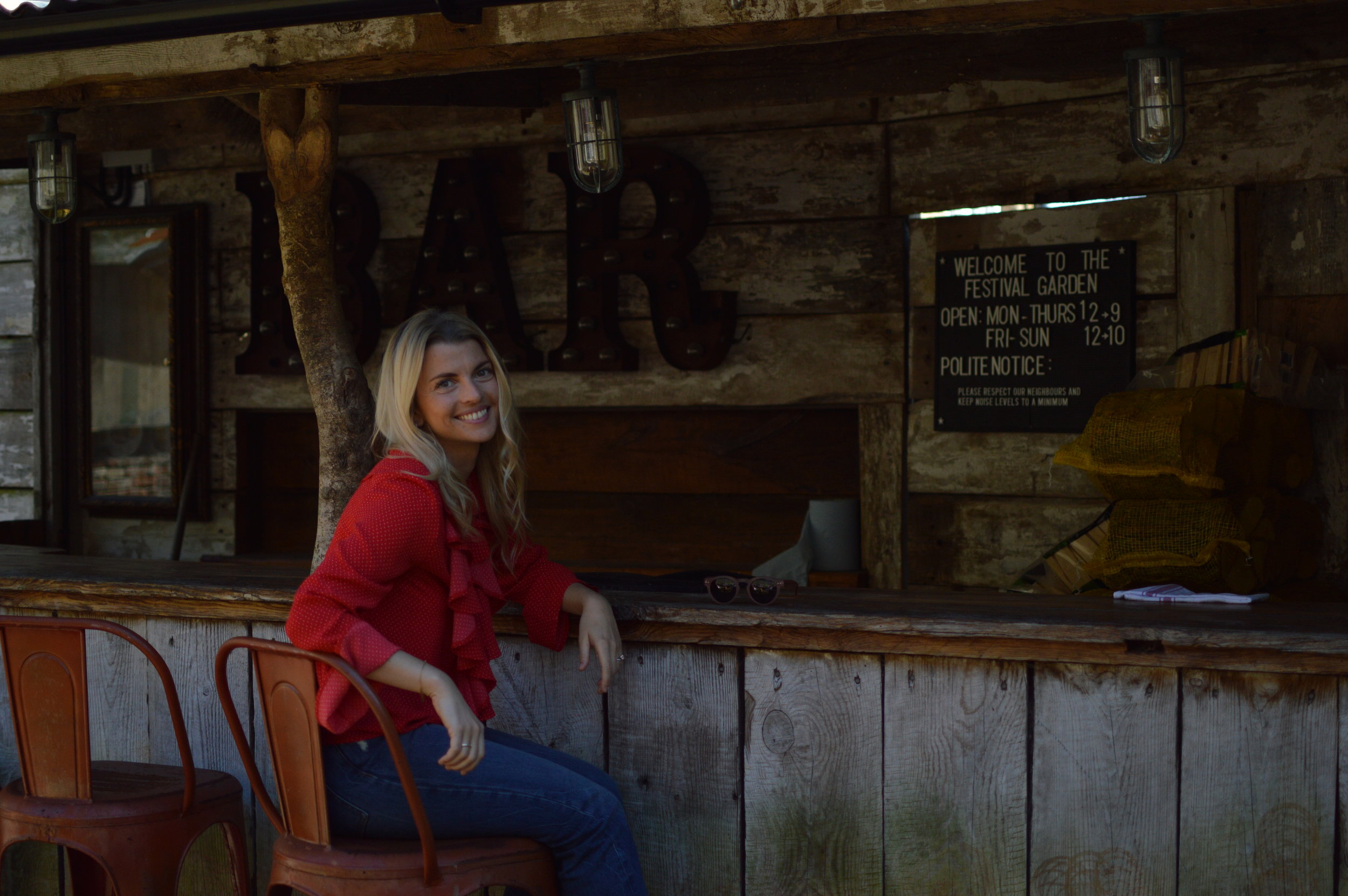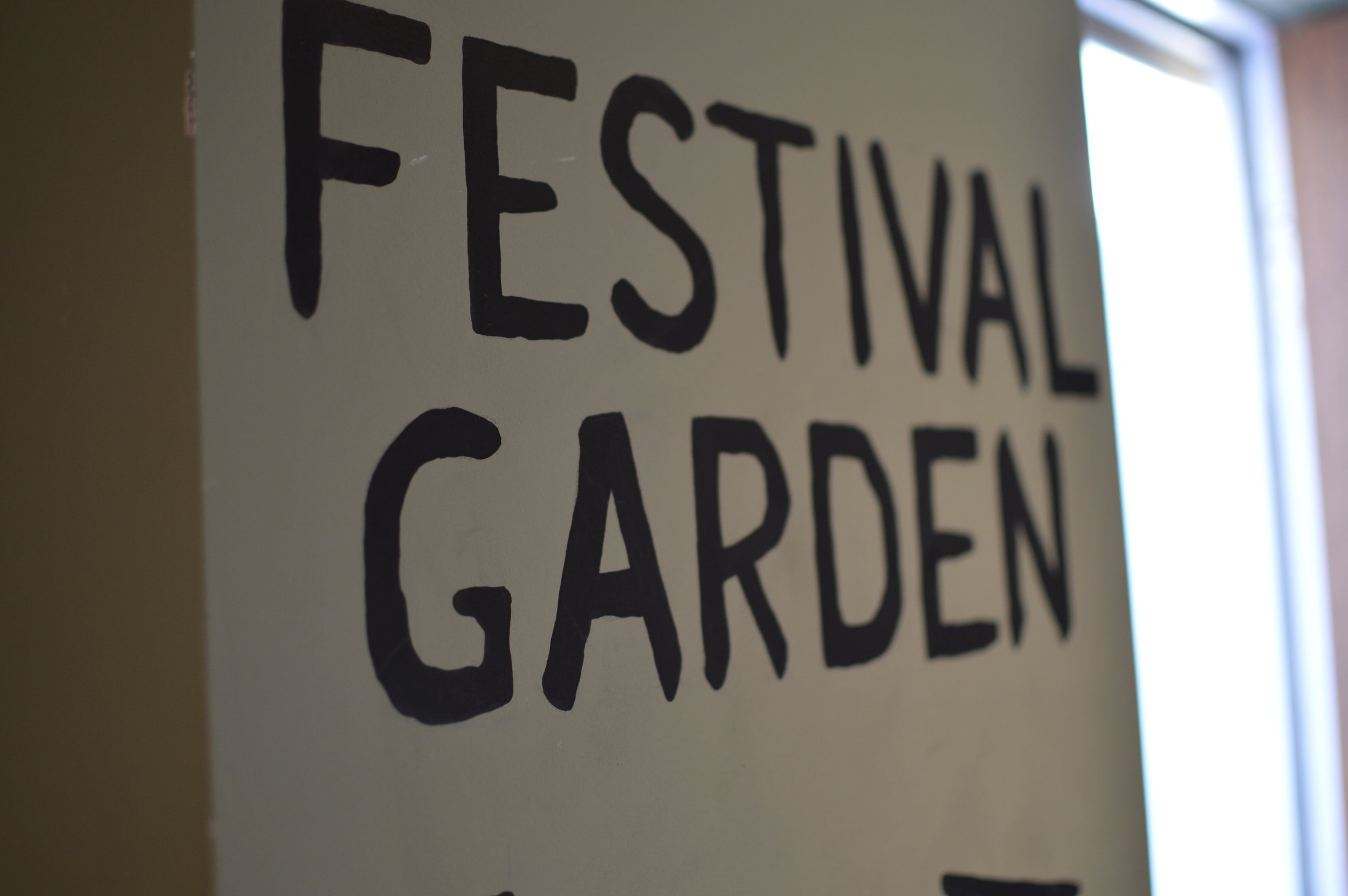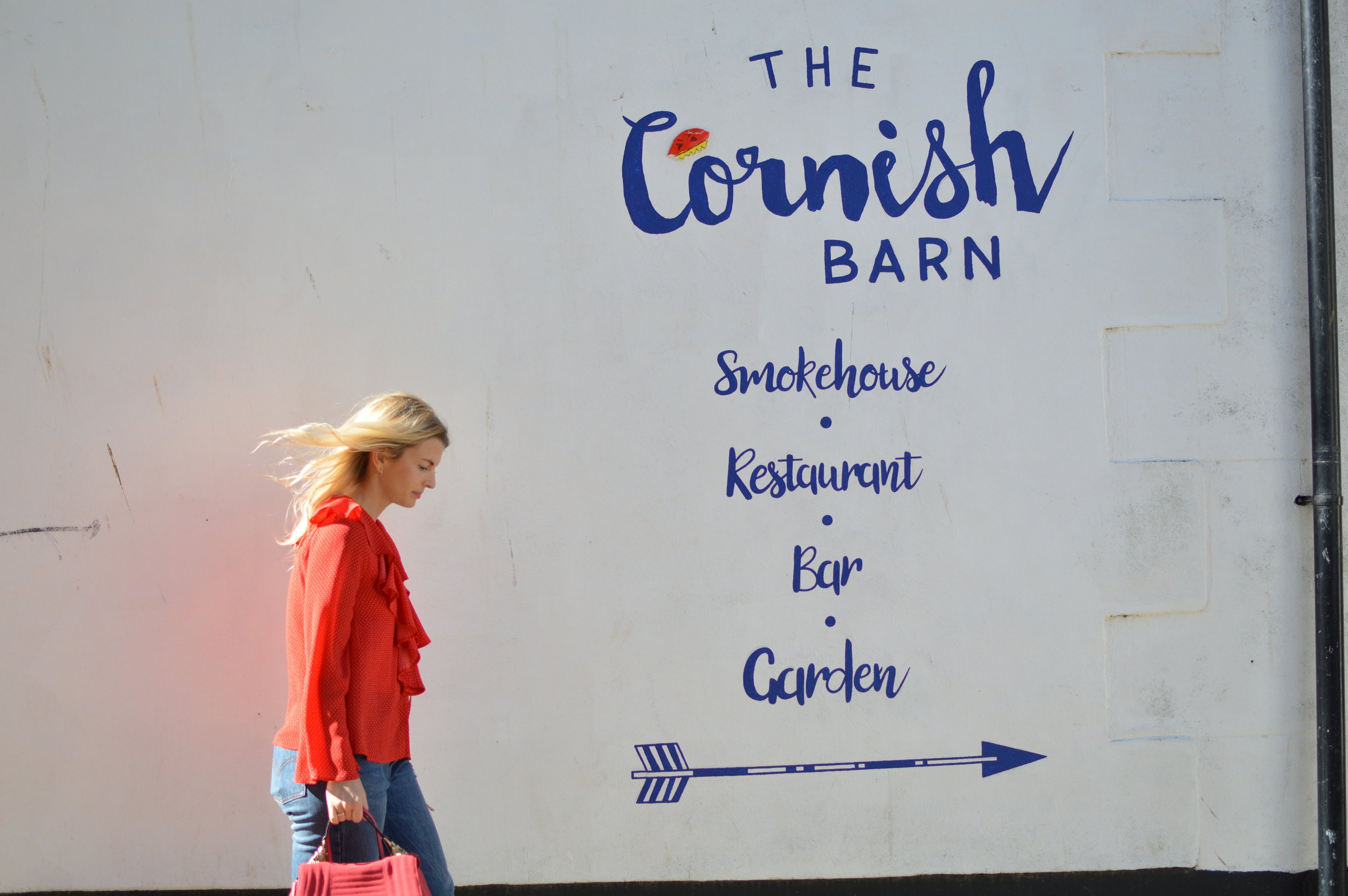 Seafood cafe - St Ives
I personally am not a huge fish fan but rumour has it the fish and chips at The Seafood cafe are one of the best, if not the best. I can now confirm. Once again the staff are extremely efficient and friendly.
The fish counter showcases a range of fresh local fish and shellfish. The method of ordering is pretty simple, you select your fish and how you'd like it cooked. Then you pair this with your choice of potato, salad or veg and finish with a sauce of your choice. The portion sizes are extremely generous and I can guarantee you won't leave hungry. I recommend the fish and chips of course, the crab linguine and the crab bake in a creamy mushroom sauce as a starter. Also a nice chilled bottle of white to complete your meal.
No. 56 Penzance
Finally I finish with something a little different. A shop! After recently purchasing our first home, homeware has become a huge part of our lives, well mainly mine! So when I stumbled across No. 56 Penzance, I was in heaven. Everything I set my eyes on I could imagine in my, sorry OUR house. Offering the most beautiful range of homeware, clothing and soaps, it's a store you must pop into, but have the car close by as I can guarantee you won't leave empty handed.
These are a few of my favourite places I have visited recently. I would love to hear your experiences if you have visited any of the above or plan on visiting them.
I am fortunate enough to have family living in St Ives so I spend a lot of my time around that part of the Cornish county. I would however love to explore more of Cornwall, so any suggestions are warmly welcomed!
Until next time Kernow.
CB x