In September, after a short break in Lake Garda, we travelled to the Italian Riviera coastline for a few days, before flying home. We booked a B&B overlooking the port in La Spezia, a short drive from the centre.
Cinque Terre is a place I have wanted to visit for years. Situated on the stunning Italian coastline with an array of colourful houses and Italian culinary at its finest - what's not to love! It consists of five villages - Monterosso al Mare, Vernazza, Cornelia, Manarola and Riomaggiore. Cinque Terre boasts an abundance of fantastic restaurants, overlooking the glistening water, located perfectly to sit and enjoy the remarkable sunsets. A place where doing nothing except looking out to sea is totally acceptable.
The relaxed Italian lifestyle is a lifestyle I could get onboard with! One of my favourite spectacles of the holiday was a woman post-swim in the sea, drying in the sunshine, sat in her bikini with her mum, whilst sharing a bottle of vino disguised in a brown paper bag. For some this may take you back to your teens, a group of friends, some terrible tunes and a park bench - but this was relaxed, classy… Italian and I love it!
I did a lot of research on where to stay for our trip to visit Cinque Terre and what accommodation would best suit us. After hours spent looking online, searching for blogs and browsing Airbnb, we booked a cute B&B in La Spezia.
Ensuring we had somewhere to park the hire car was really important for us, as we didn't want to leave it anywhere it could get damaged.
If you've done your research on Cinque Terre - you'll know it's not the easiest of places to access and there's a lot of areas you cannot drive. To get to each village you can drive and park at the entrance of the villages and then walk from there. Alternatively you can get to each village by boat - which is what we chose to do.
So, if you're planning a trip to Cinque Terre or just want a noisy on what I got up to- here's some of my top tips >>>
Ensure you take a stroll around La Spezia's harbour to admire the boats and palm trees and have an Aperol Spritz by the water. There were so many amazing yacht's - we even spotted Georgio Armani's!

Eat at Locanda Del Mercato. The owner of the B&B was amazing when we arrived and provided us with so much information and some wonderful recommendations. One of his recommendations was to eat at Locanda Del Mercato, which we did. The food was so delicious and the service was brilliant.

One evening, after spending the whole day out, on the go - we decided to order a takeaway pizza and eat it at the B&B. It was the most delicious pizza and it was just €5! We also picked up a bar of Milka for afters.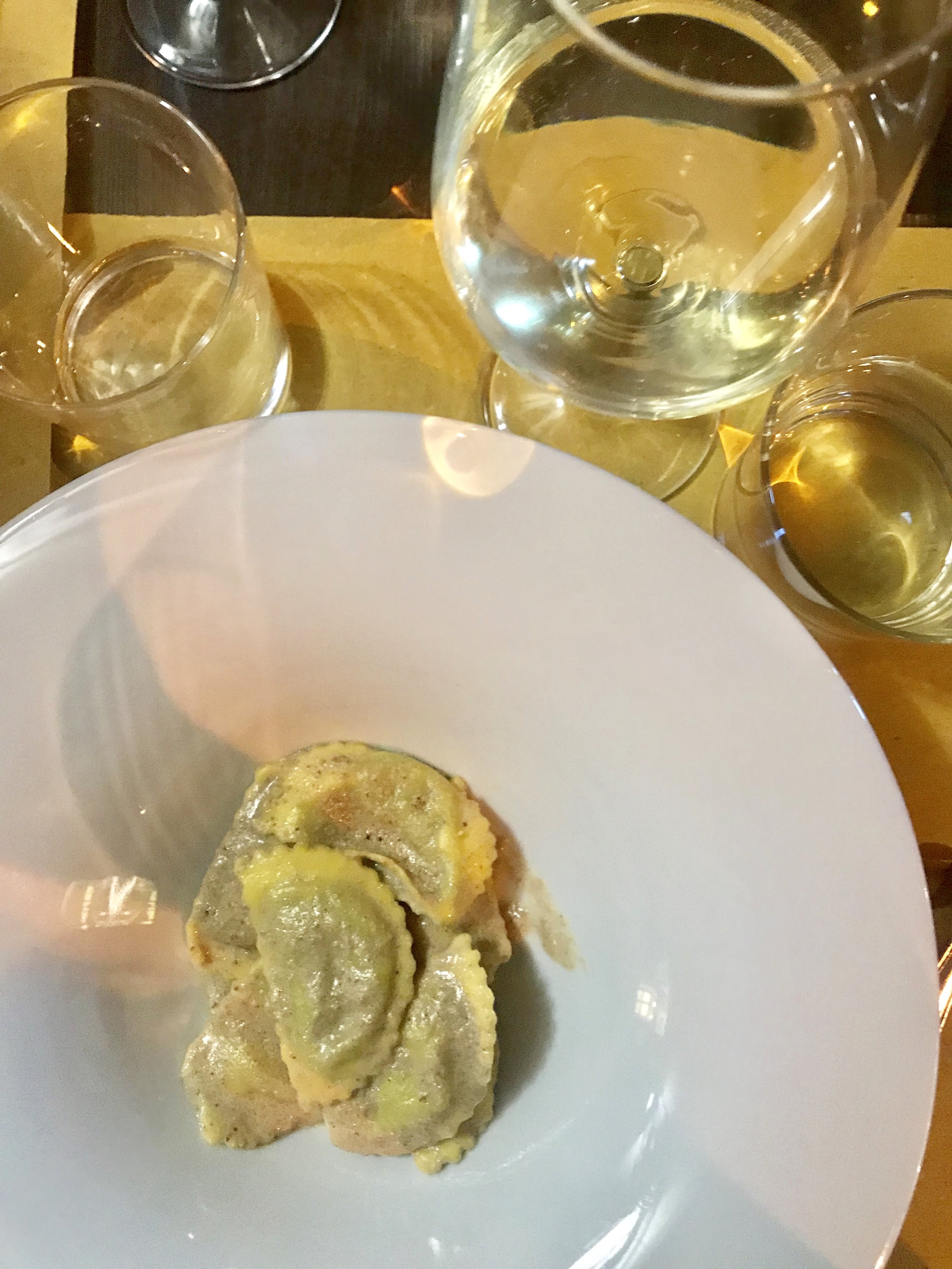 See the Cinque Terre by boat. The owner of our B&B advised us to get the tour boat, that would take us around the 5 villages, enabling us to get off where we wanted. You can pick this up at the harbour. The company was called Consorzio Maritime Turistico 5 Terre Golfo Dei Poeti. The boats leave hourly and cost €35pp for round trip with all the stops or €26pp one way with all stops (there are other options). We opted for one way with all the stops and got off the boat at the final stop. We then got a 'hop on and off' train ticket to make our way back. I can see why we were advised to get the train back, however taking into consideration the additional cost, the 'faff' to get the tickets and the heat whilst waiting on the platform - I would opt for the return boat ticket next time. The boat journey was glorious, each stop gave you the most beautiful view of each village - all whilst gliding along the crystal clear waters.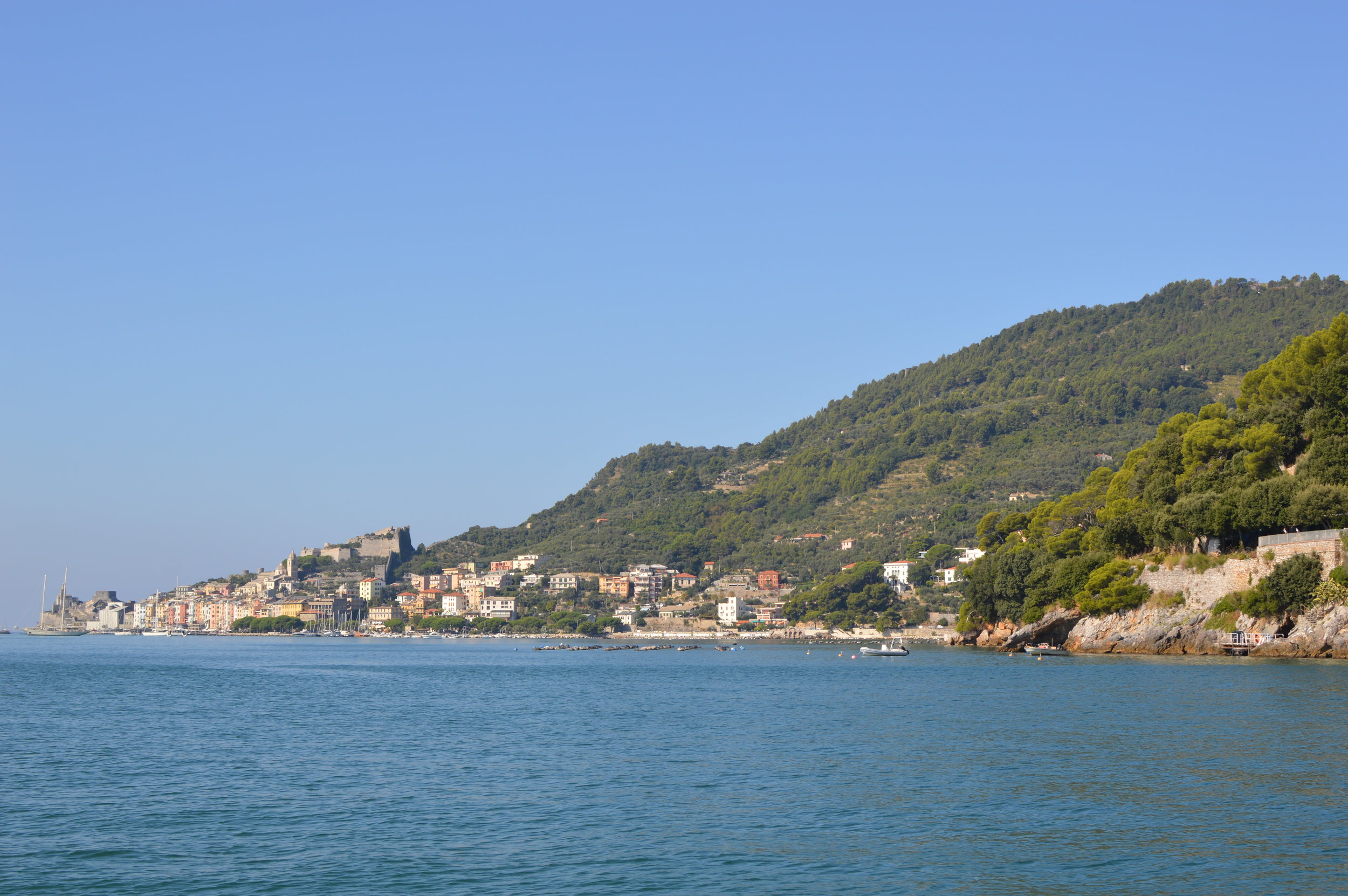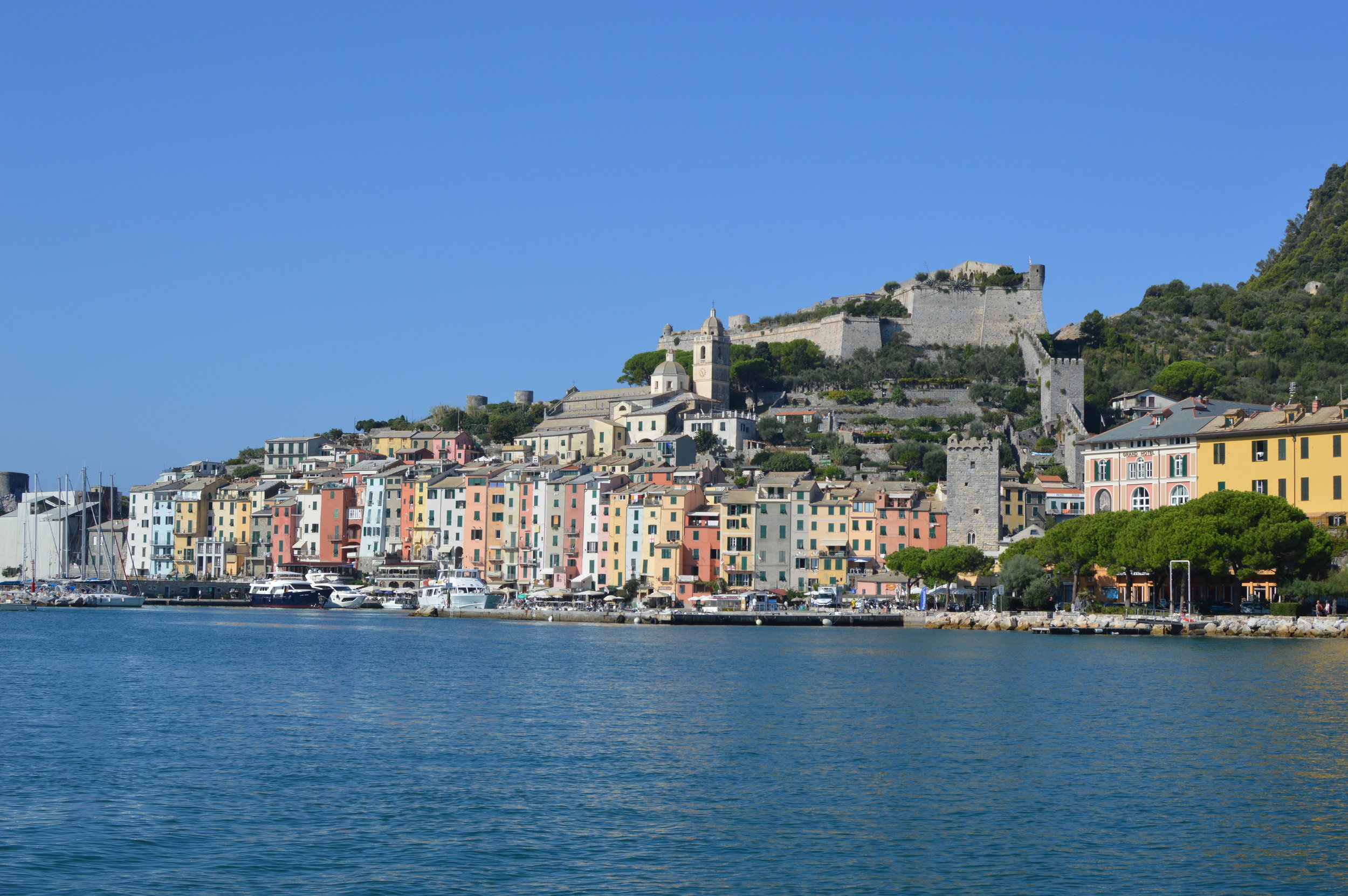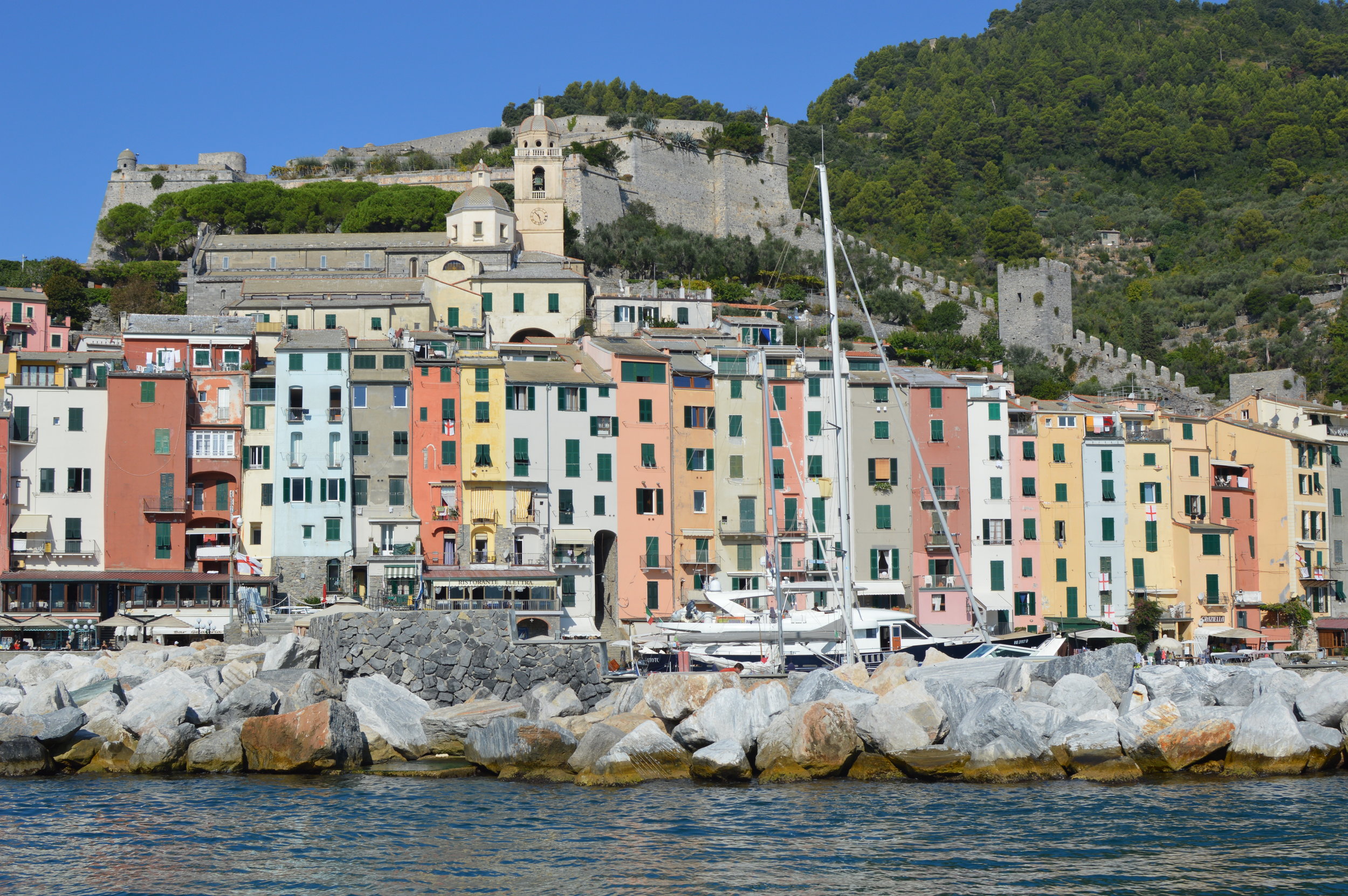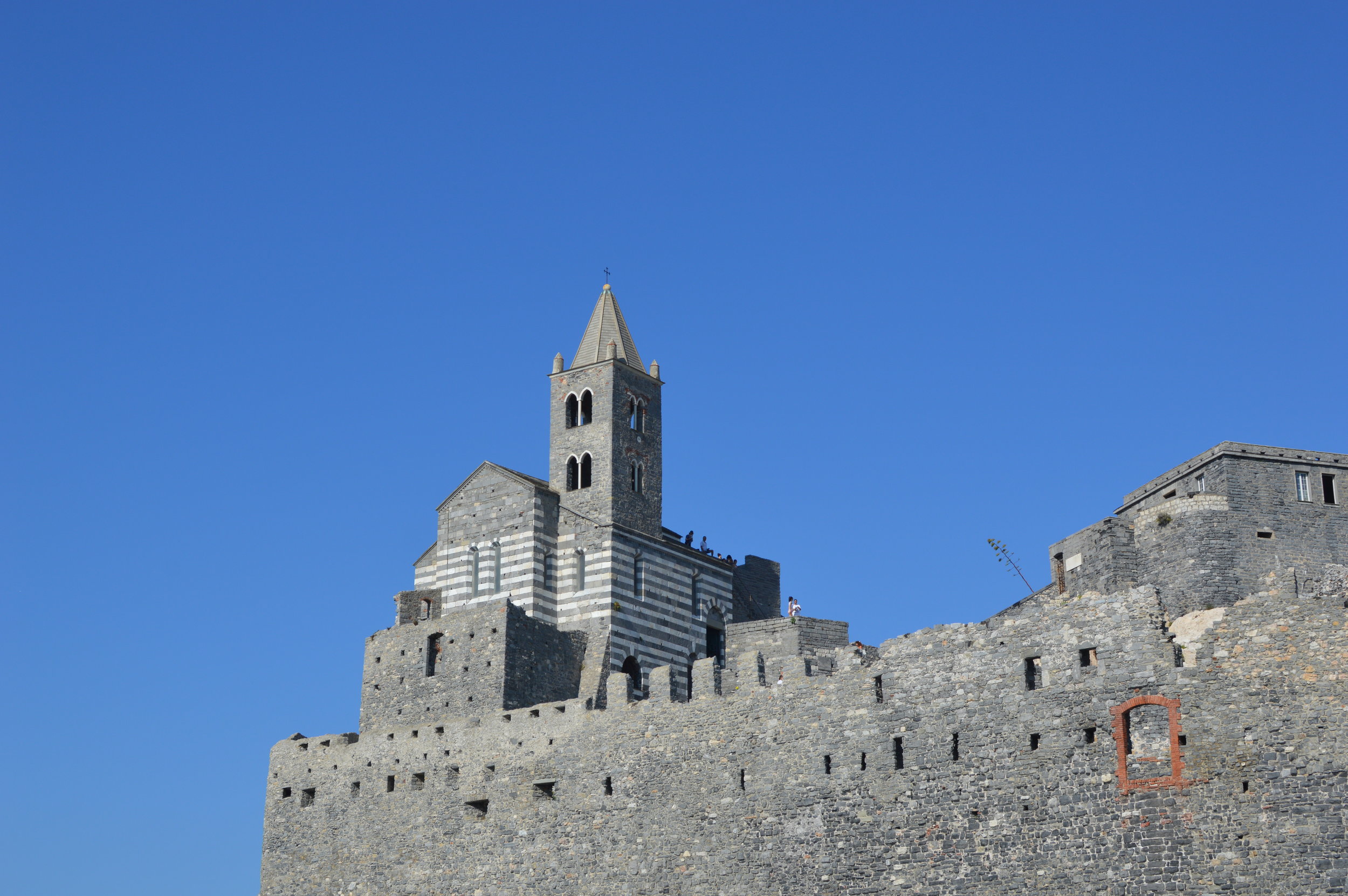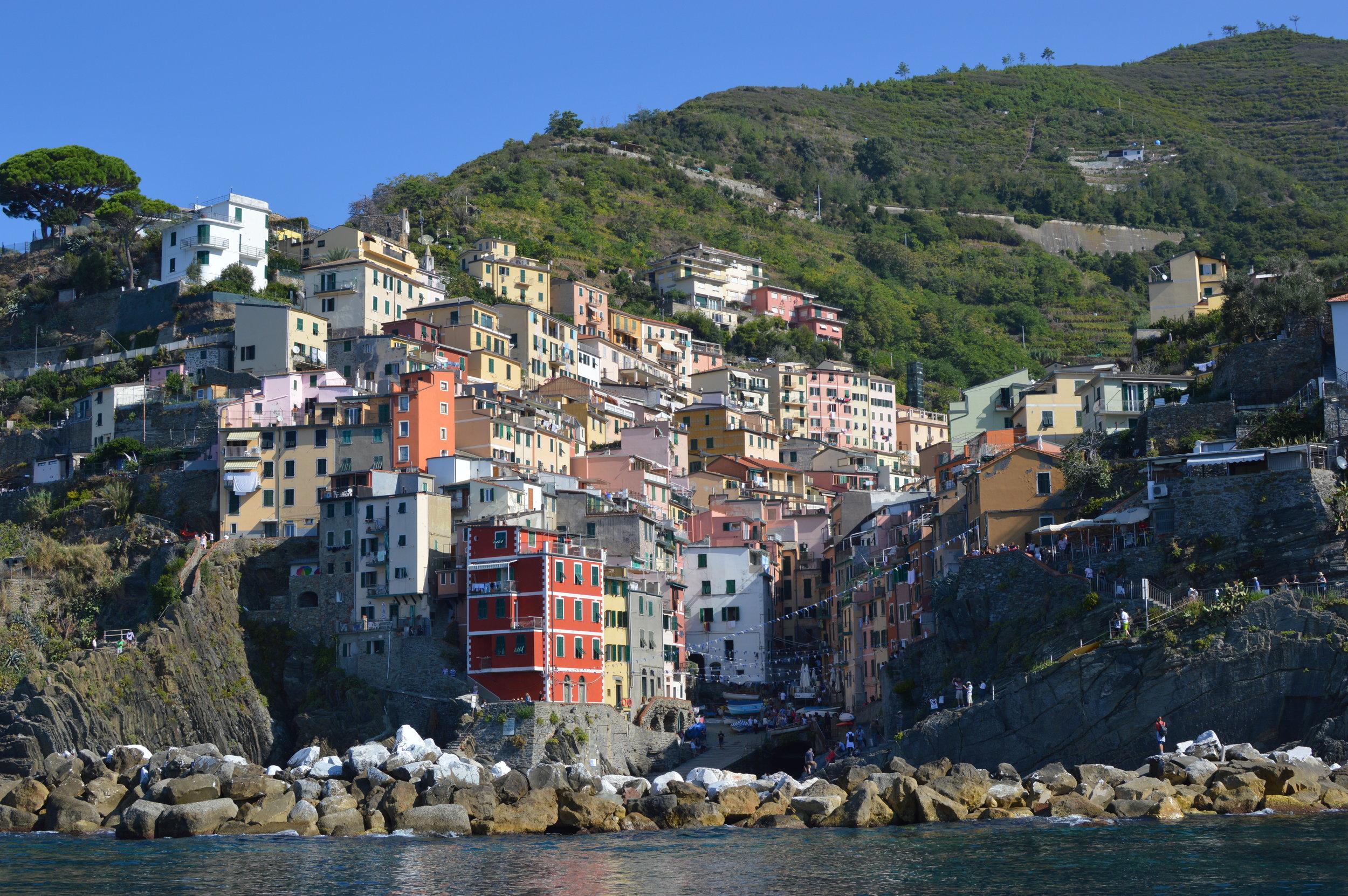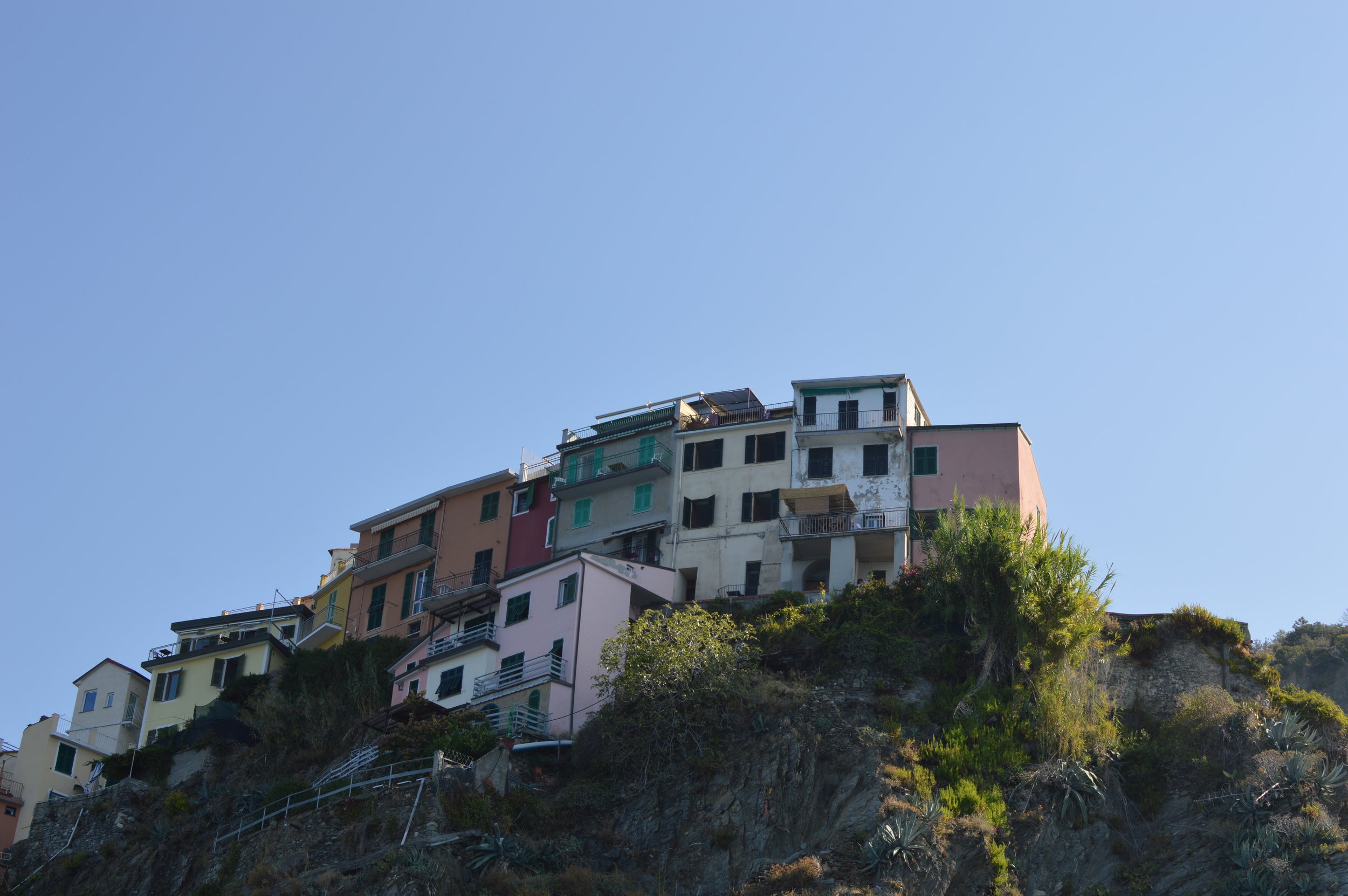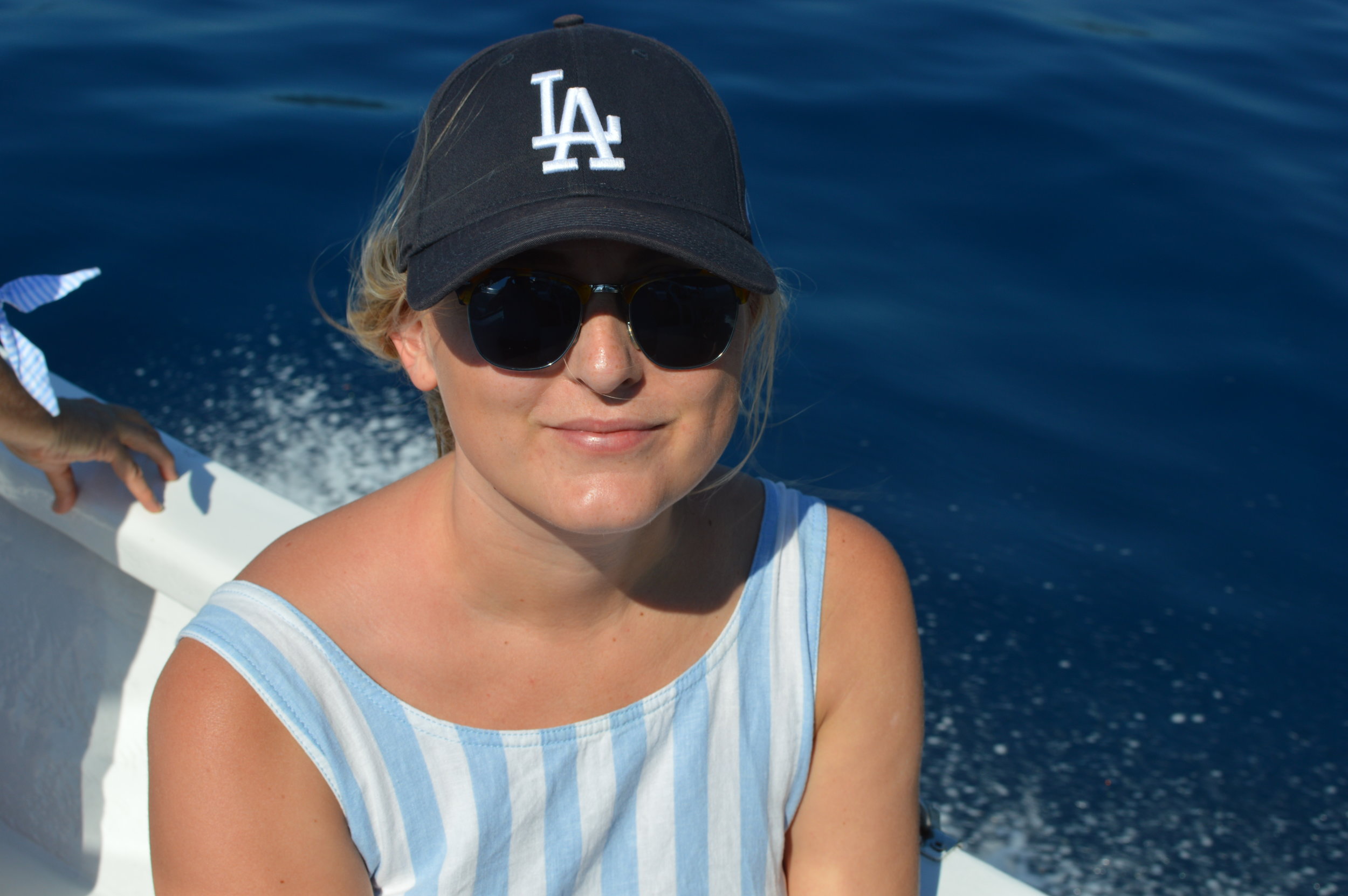 Explore Cinque Terre by day. Once off the boat we wondered around the villages, getting the train between each of them. The pictures speak for themselves. Simply stunning!

Go for a swim in the sea. With the warm September sun shining and the steps racking up, the inviting waters were an absolute must. It was without fail - the most delightful swim.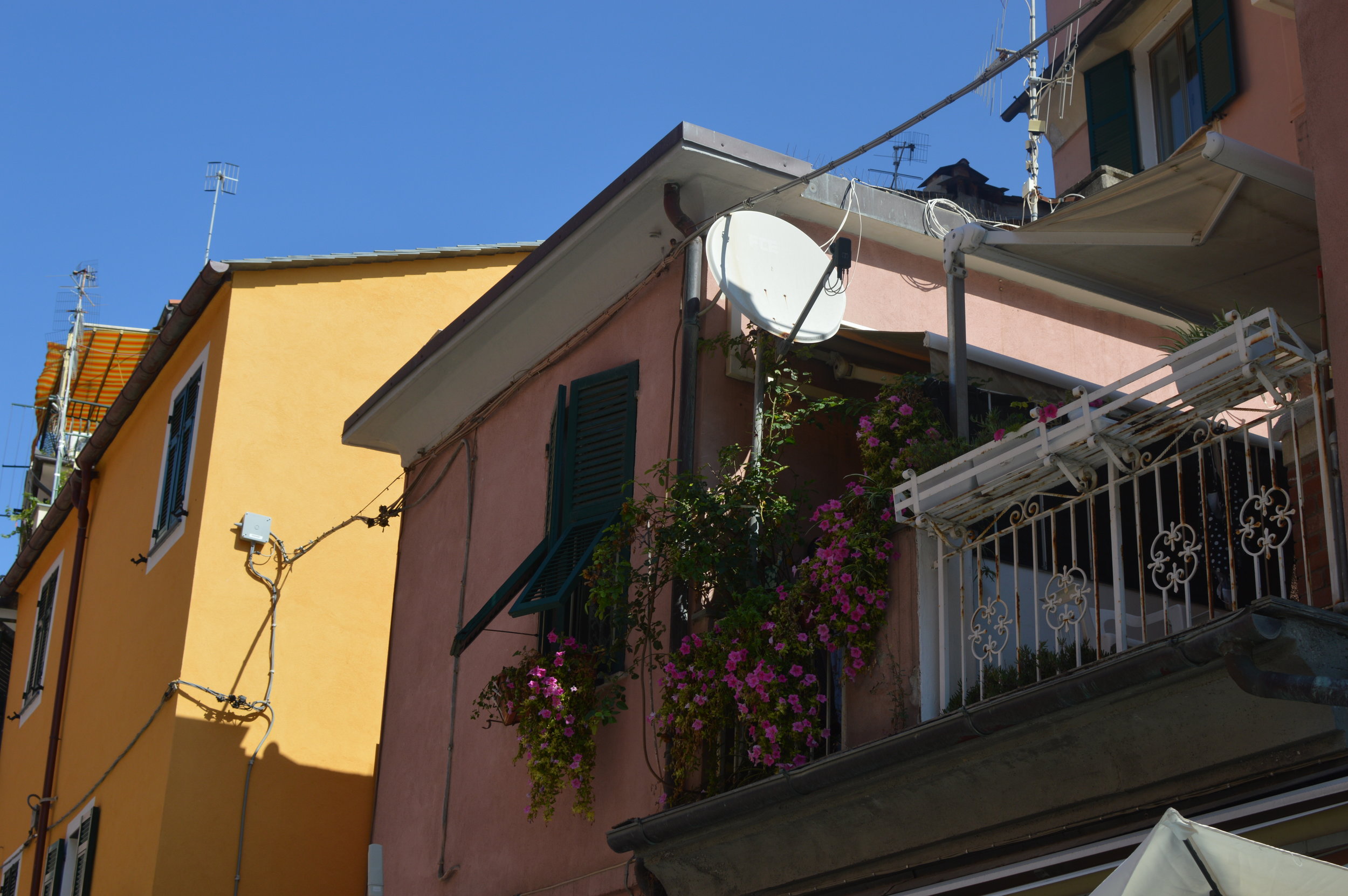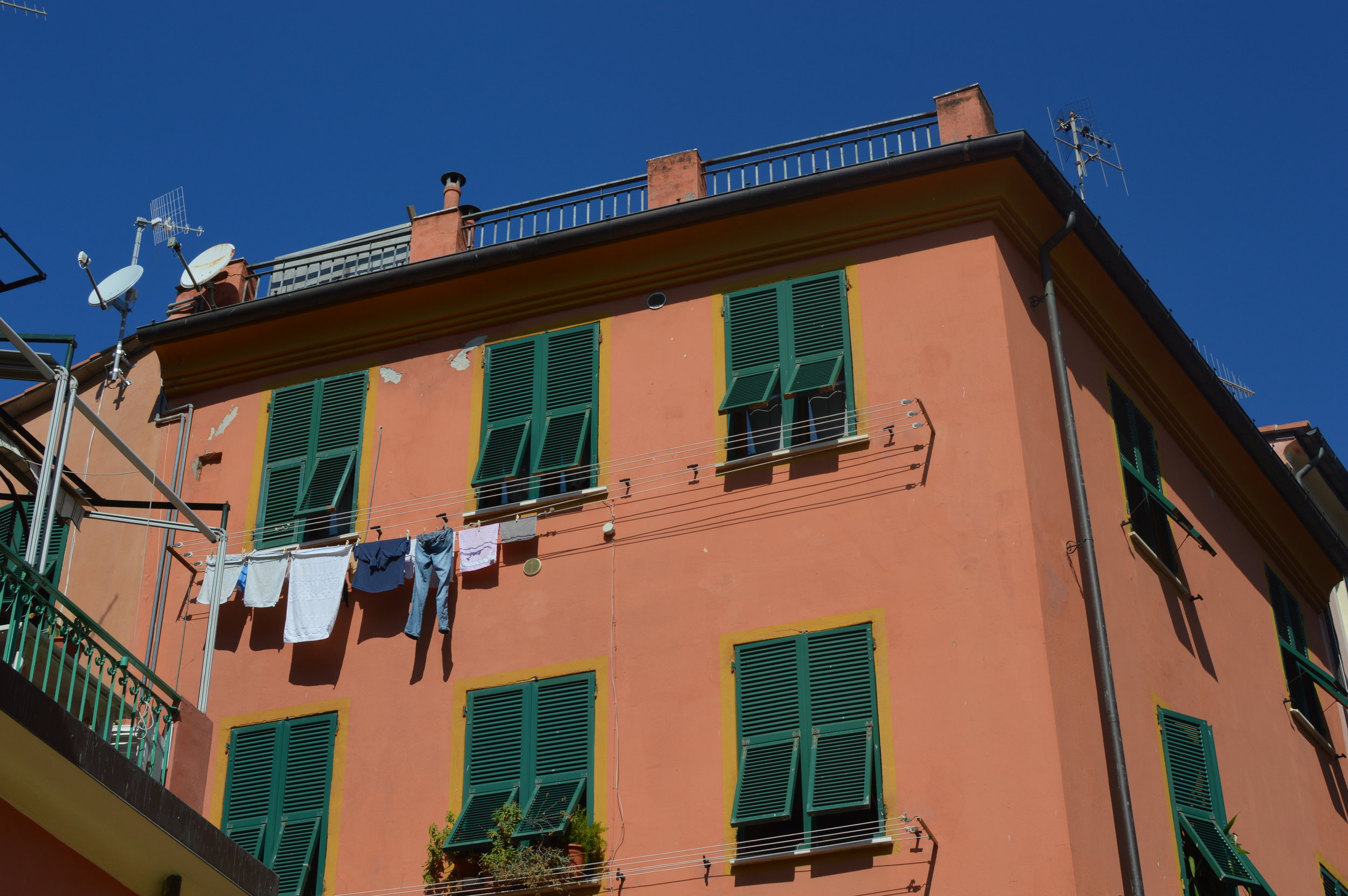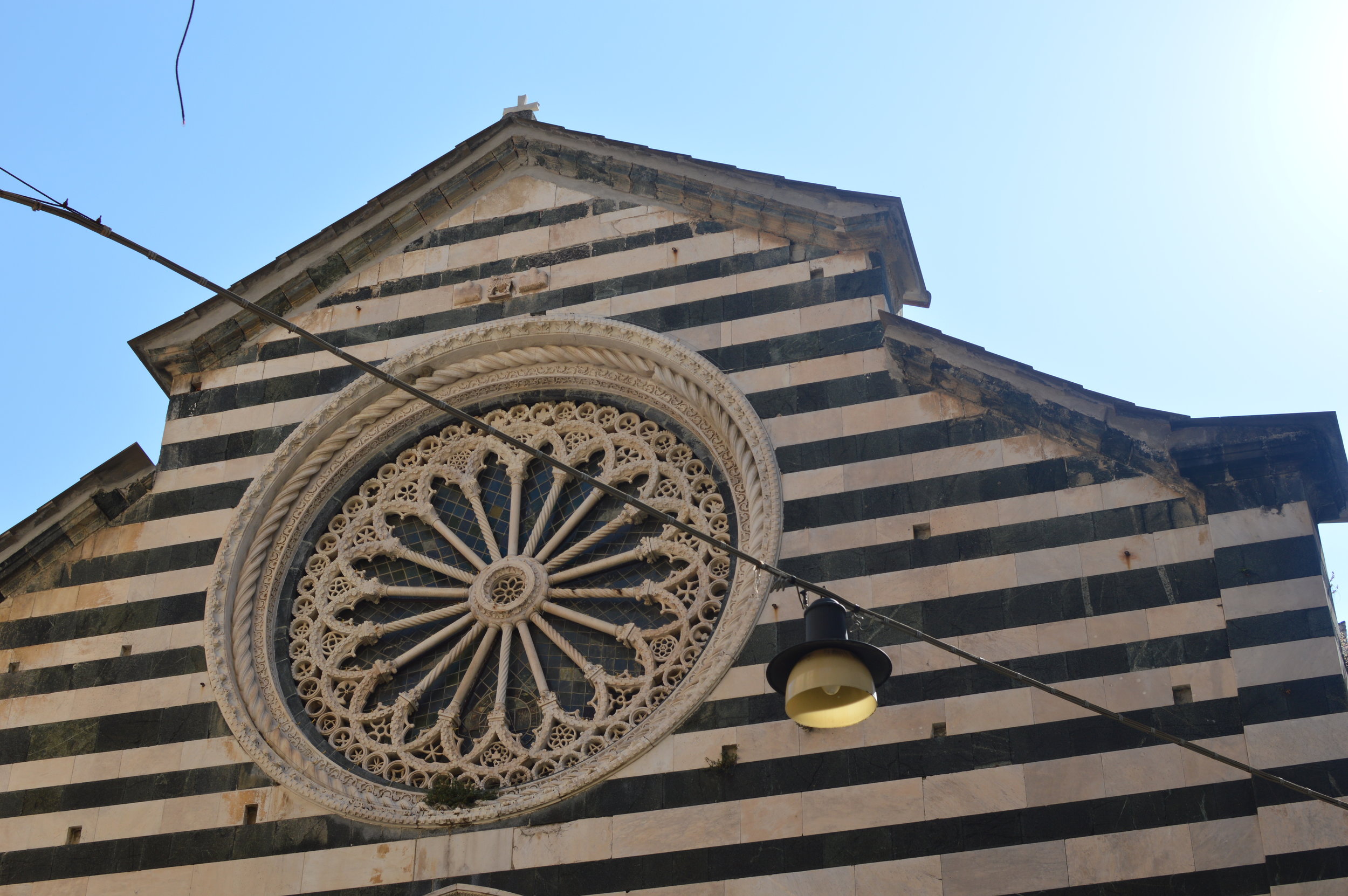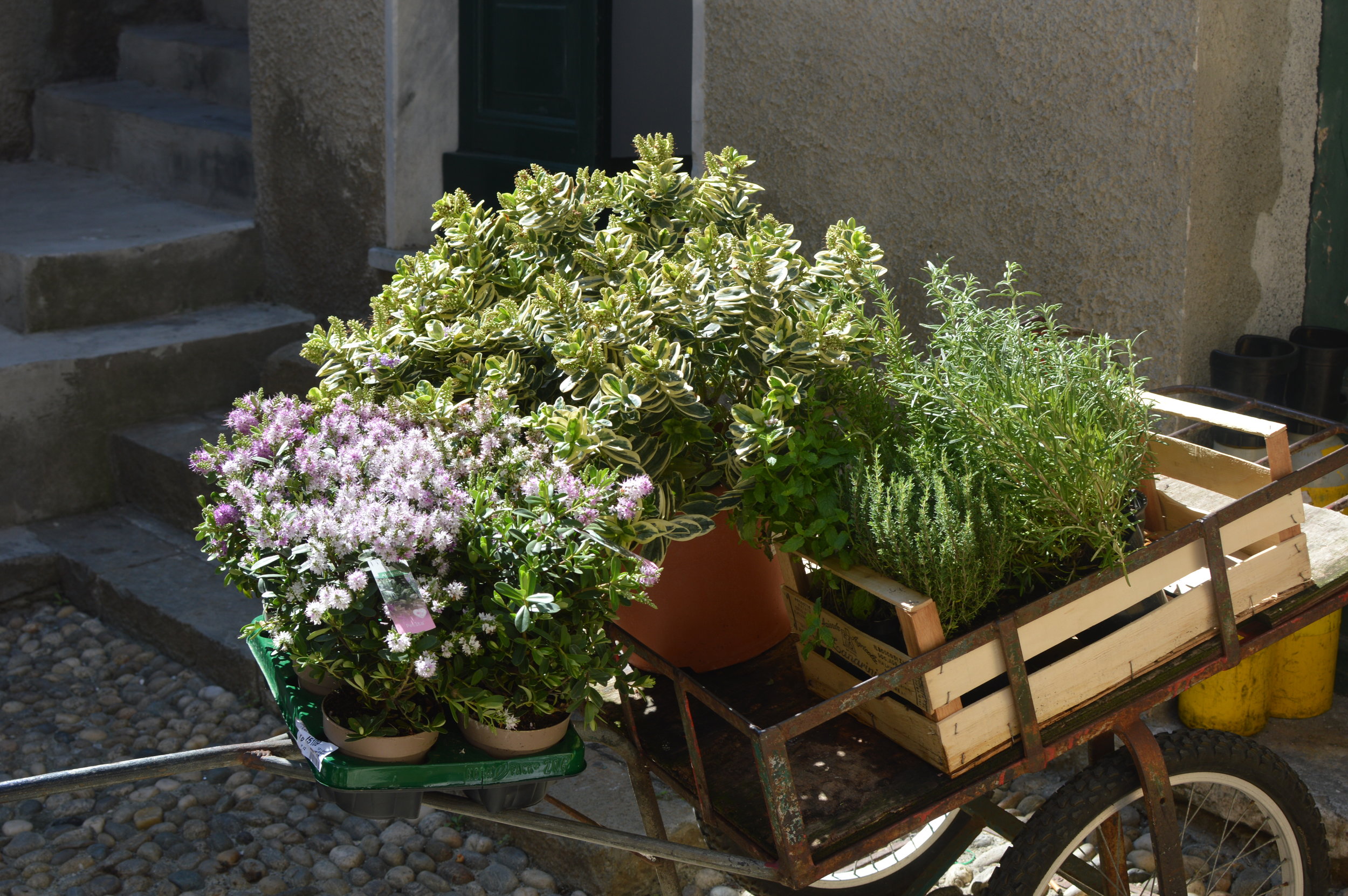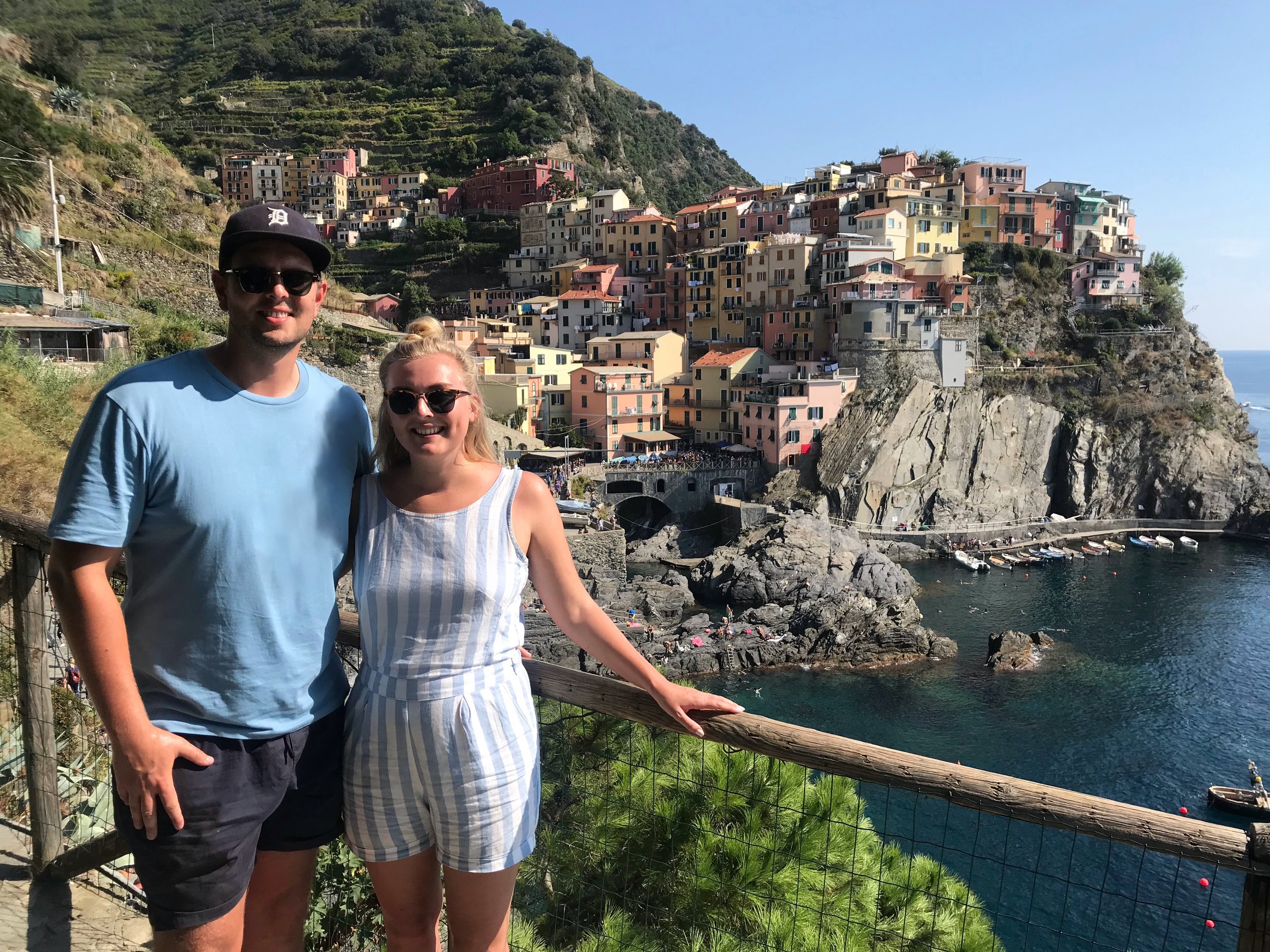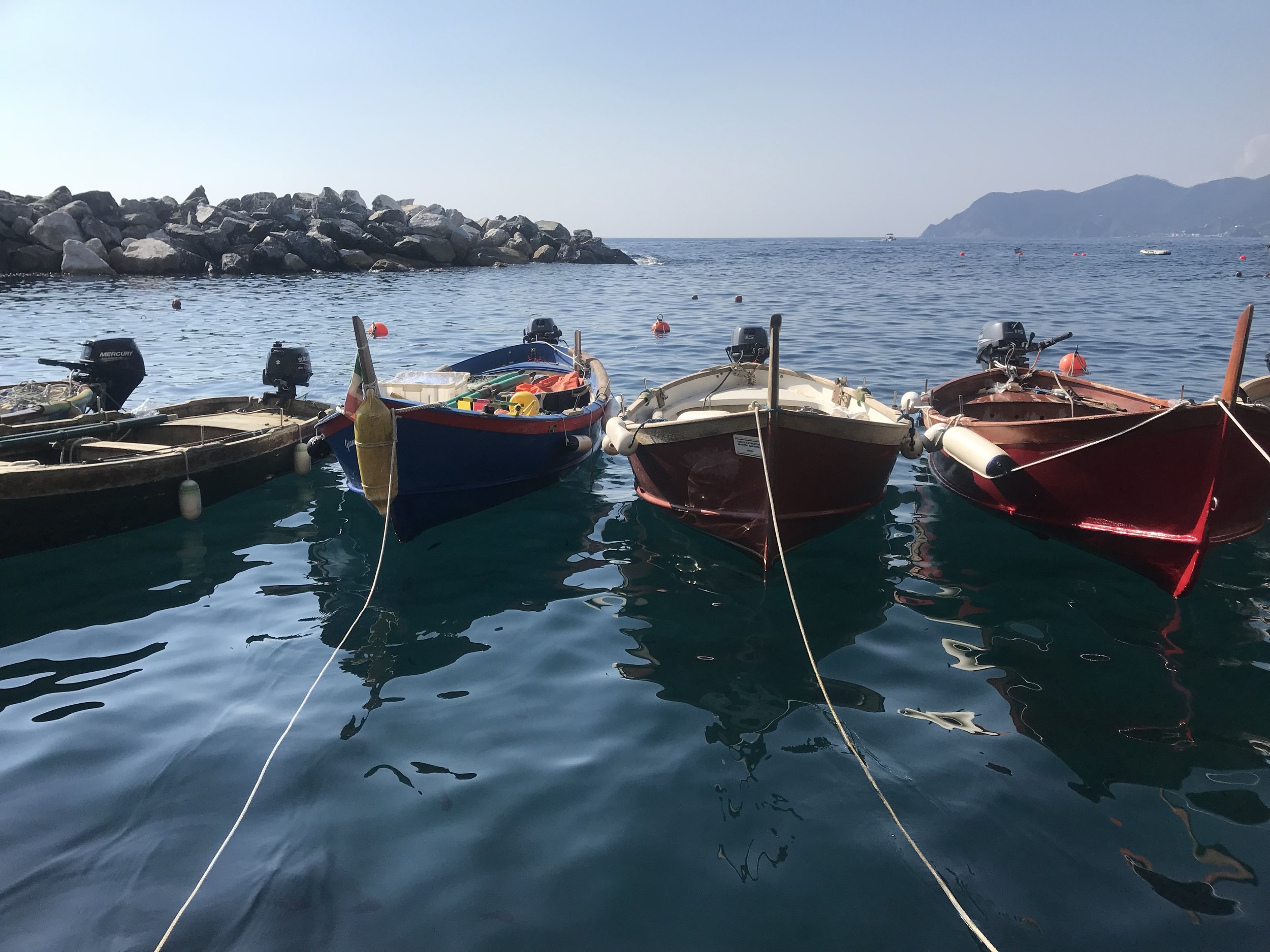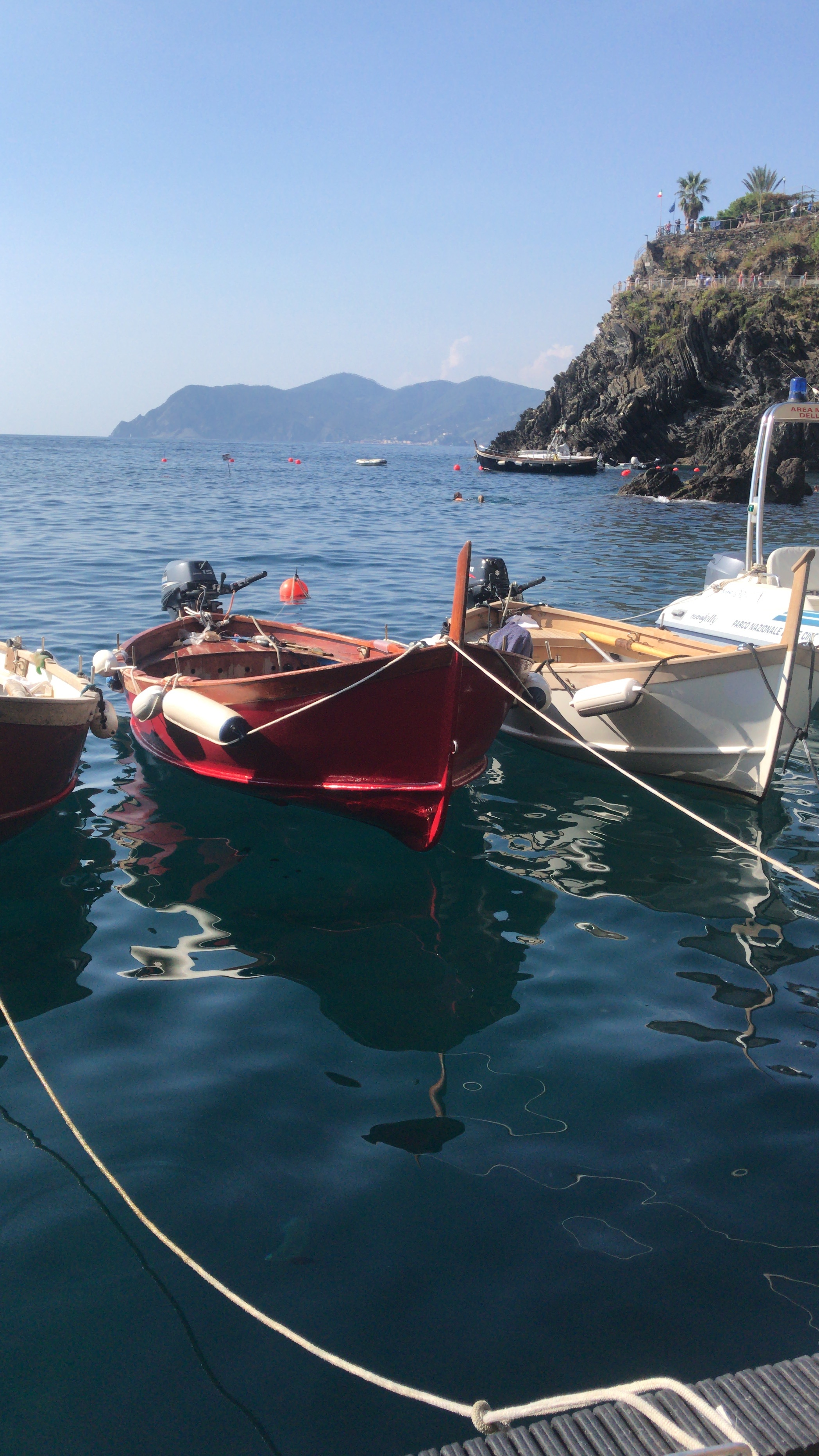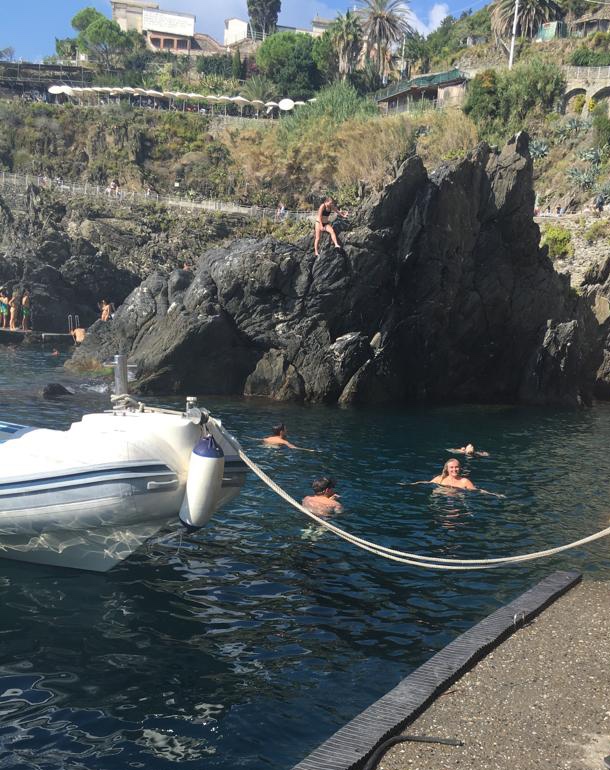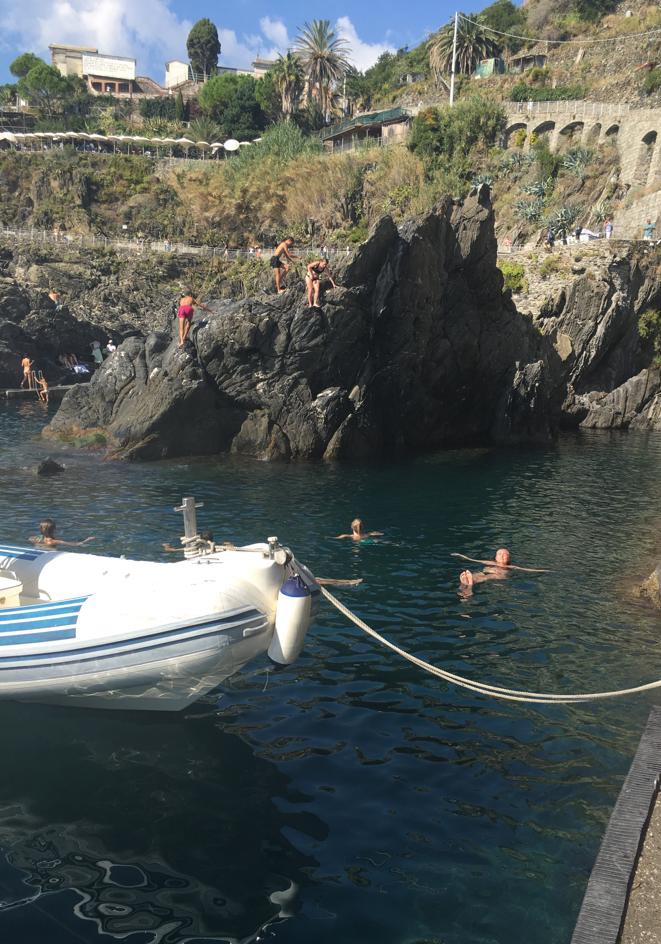 Visit the villages by night. After visiting the Cinque Terre by day, I wanted to return and see the villages by night. We took a short train journey from La Spezia to Manarola, costing just a few euros.

Have dinner whilst the sun sets. We really wanted to eat at the well loved Nessun Dorma - but we were a little late and the queue was not promising. Still, we did find a lovely little spot at Restaurant Marina Piccola. It was the perfect setting to sit and watch the world go by whilst admiring the stunning sunset.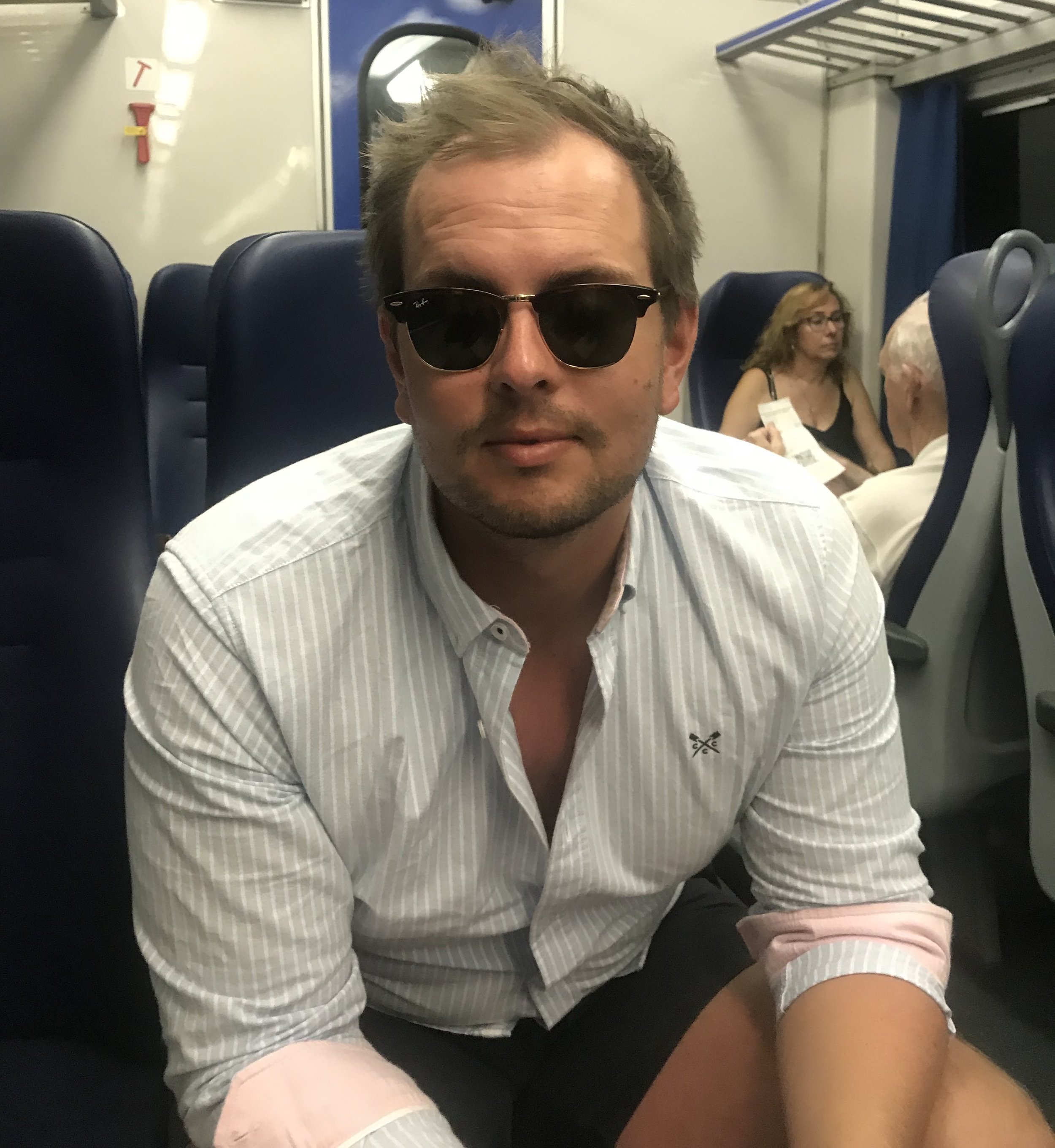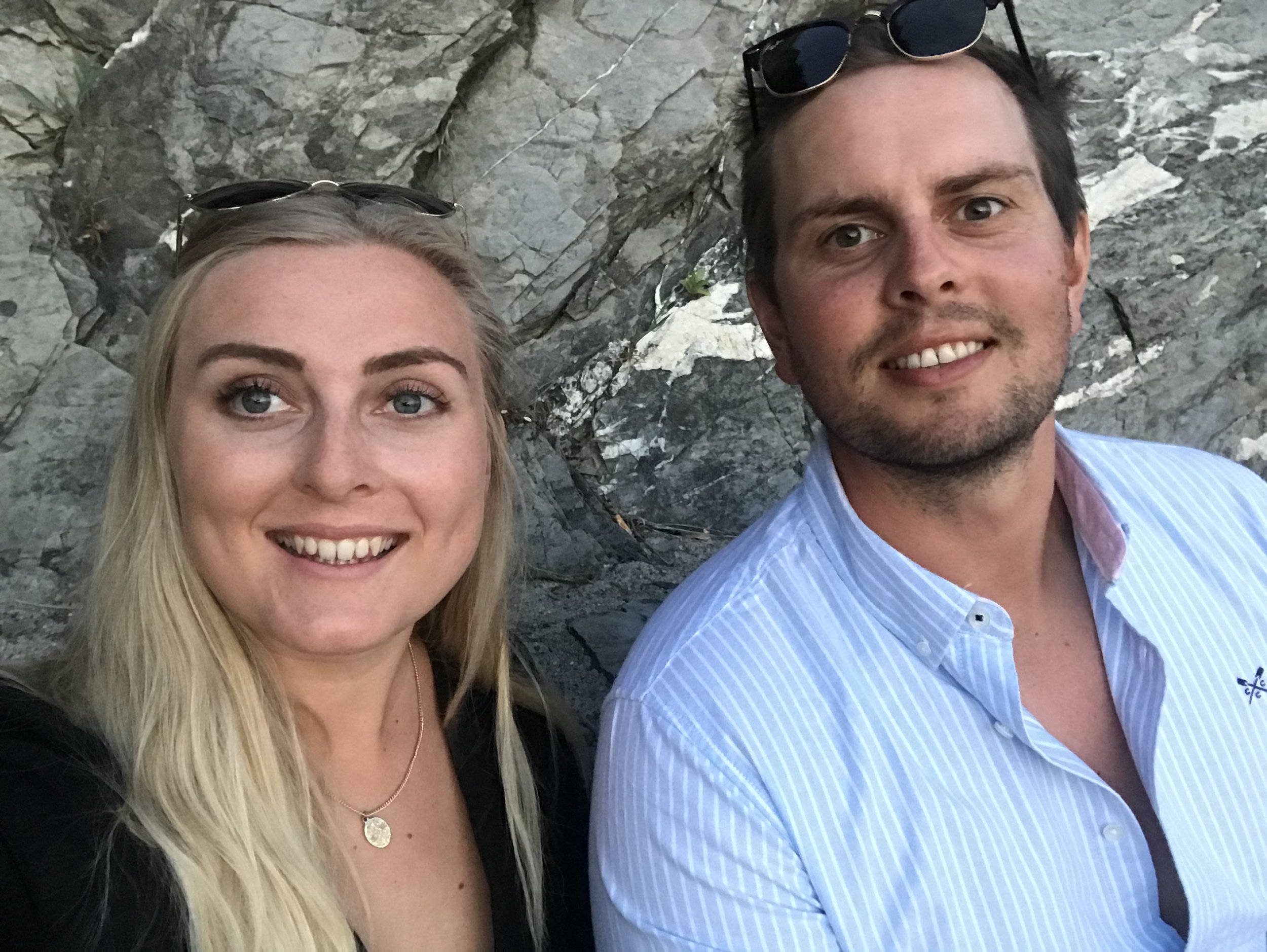 Spend the day at Portovenere. On our final day we visited Portovenere. This was the first stop of our boat trip the previous day. We spent a few hours at the beach - where we rented some sun beds (they charge for half a day or a whole day. So make sure you get your timings right. We paid for half a day at 11ish and had to be off the beds by 1pm!) We also had a lovely lunch al fresco, followed by some gelato to go.